Did you know it was National Wallpaper Week? - 5th - 11th
In celebration of National Wallpaper Week, each day Graham & Brown  have dedicated a theme:

Monday – 'Date Night'
Tuesday – Calm
Wednesday – Inspired
Thursday – Nostalgic
Friday – Funky
Saturday – Glamorous
Sunday – Social
The themes celebrate the versatility of wallpaper and what it can bring to your room/home.

If you're one of those people who thinks that wallpaper is so yesterday, then you are missing out! Recent years wallpaper has made a comeback and this is due to all the wonderful designs available. Wallpaper can offer a
 unique pattern and bring a whole lot of character, texture and warmth to any room.  
Graham & Brown features  wallpaper with big name designers as well as their own designs, they offer a huge range - there is something for everyone, no matter what you taste is.
As it is Friday, I thought I would share with you the funky wallpaper designs I have my eye on for our home:
Funky means - 
something artistic, modern, unconventional or cool.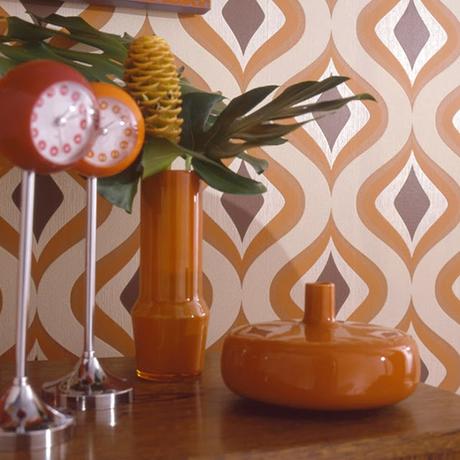 Trippy wallpaper - takes you back to the 1960s and 1970s. Super funky and very stylish. This would be great fun and brighten up any room - but I am thinking for the dining room it would be perfect.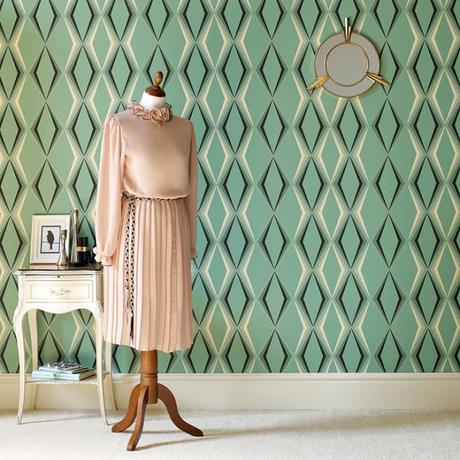 Deco Diamond Green by Hemingway - A deco design, beautiful colours of a subtle green, taking you back to the 1030s, perfect for most rooms, but I would have it in my living room as a feature wall.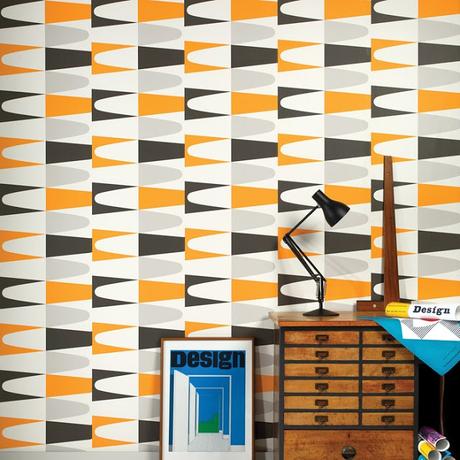 Carnival Zest by Hemingway -  Fascinating and funky, a contemporary graphic design with a bold print. This would be perfect for my teenage sons bedroom, adding character to his room.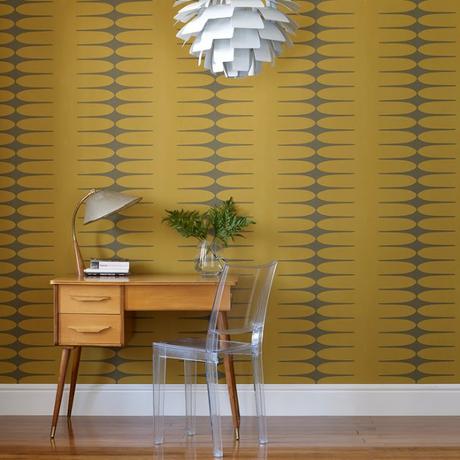 Do The Stretch Mustard by Hemingway - 1970s glam rock with a slight hint of space odyssey. unusual and fun, but perfectly subtle and welcoming for the hall way. 
What is your favorite design?