With Christmas around the corner, have you thought of what presents to get for your loves one? What about baking healthy loafs or stuffed bread as delicious gift worthy Christmas goodies? This can be make happen by using the Panasonic SD-P104 bread maker. I must declare that this is not sales talk nor I do not get any money or commission for promoting the bread maker. The idea of getting the Panasonic bread maker is always on my mind; however I am not too sure if this bread maker is really as good as it claims. Seeing and tasting is believing. Last Saturday, I had attended the cooking demo session using the Panasonic SD-P104 bread maker held by OMY SG. Yesh, I am amazed by how easy and simple to bake your own loaf of bread using the bread maker. I must admit the bread taste fresh and awesome too.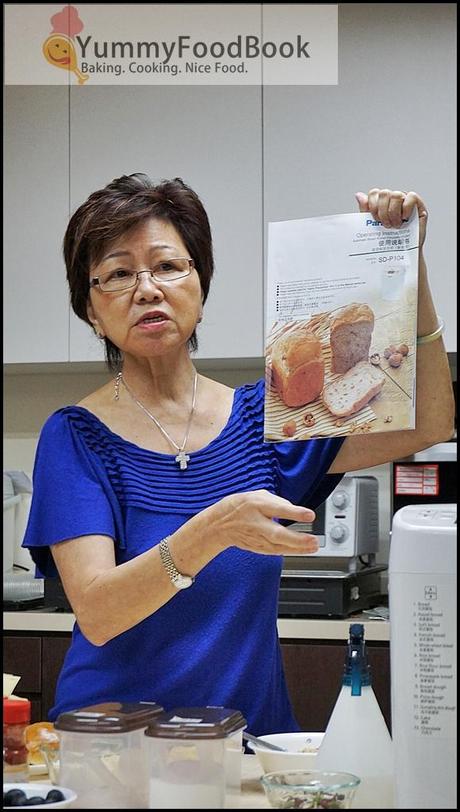 Panasonic Chef's Mama Theresa giving an introduction to the Panasonic SD-P104 bread maker.
Let's take a look at what we had done on the cooking demo session using Panasonic SD-P104 bread maker by Chef's Mama Theresa. Theresa had demonstrated on how to make Muah Chee, fragrant mixed wheat flour, flavoured tuna bun rolls and fresh focaccia using the bread maker. How simple and fun.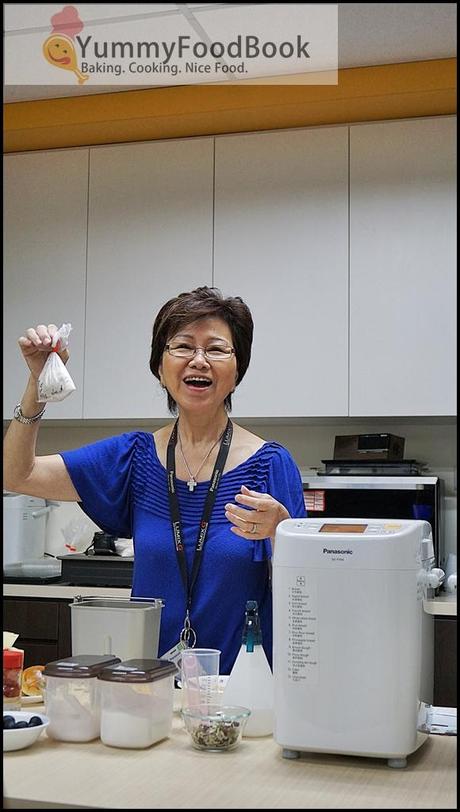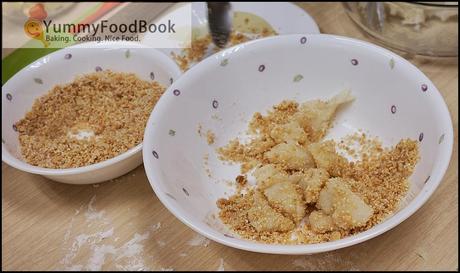 Muah Chee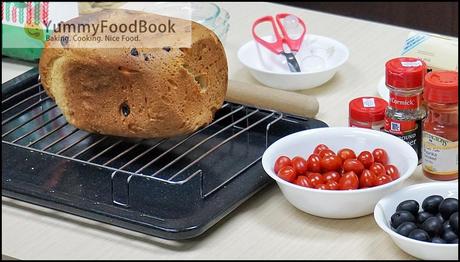 Fragrant Mixed Wheat Bread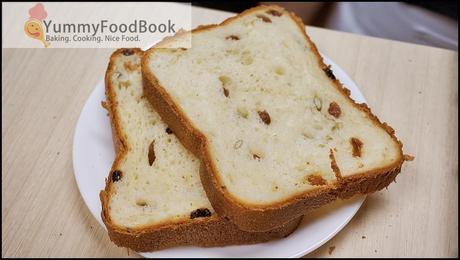 Look at how beautiful the loaf of bread is. With small even pocket holes. I love the fragrance of the bread that filled the room. The bread is chewy and soft! Even the crust taste great. One word to describe: Delicious!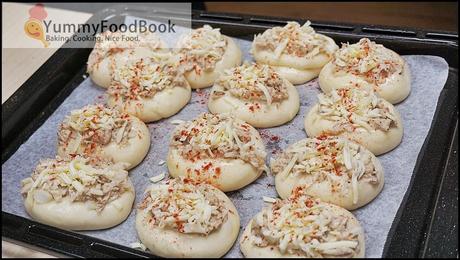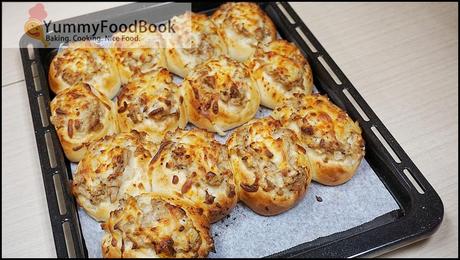 Flavoured Tuna Bun Rolls
The bun rolls tasted very soft and fluffy. I was really impressed by the texture of the bread baked by the bread maker.
So what is so special about the Panasonic SD-P104 bread maker? With 13 menus to choose from, you can bake different type of stuffs from breads to dough, chocolate and even simple  cakes!
1. You can bake fresh loaf of bread in just 2 hour? What!? Freshly baked bread in just 2 hrs. All you need to do is to get ready the ingredients, popped them into the bread pan, select the right setting and it is good to go. All mixing, kneading, rising and baking will be done by the bread maker.
 2. You can also select the color of your crust. The bread maker has the crust color control.
3. The bread make has separate compartment raisin & nuts dispenser and yeast dispenser. By not mixing all the nuts ingredients with the flour ingredients, it will create better bread texture. For those who bake bread often, we do know that we could not mix salt with yeast as salt will kill the yeast. With the yeast dispenser compartment, it can automatically dispense yeast at the appropriate time. How easy!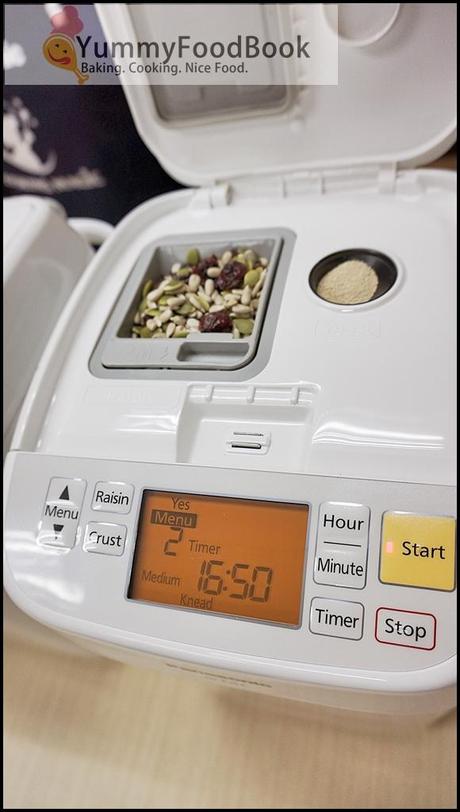 FRAGRANT MIXED WHEAT BREAD RECIPE
75g   Whole wheat flour
175g   Bread flour
10g   Butter
1 tsp   Salt
2 tbsp Castor sugar
1 tbsp Milk powder
200ml Cold water
1 tsp  Instant yeast
30g  Sunflower seeds
10g   Melon seeds
30g   Raisins
10g   Black sesame seeds
Method:
Place above ingredients (except mixed nut and yeast) in the bread pan.
Place yeast into the yeast dispenser and nuts into the nut dispenser.
Select Menu no.2 for "Rapid "mode, and select "Raisin" mode, next press start.
Once ready, remove bread from pan, leave to cool before cutting.
*Note: Best baked in Panasonic bread maker SD-P104
Baking time: 2 hrs using "Rapid" mode.
Conclusion
A fool proof and compact bread maker that allows you to be creative with your bread recipes. A good investment for baking piping fresh hot bread everyday.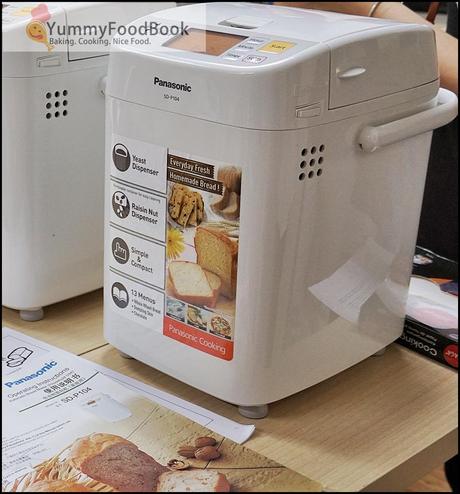 The Panasonic SD-P104 Bread Maker cost $329, from major electrical stores.
I had placed an order to purchase the Panasonic SD-P104 bread maker and can't wait for the bread maker to arrive on Jan 2015! Fresh bake bread loaf, here I come and soon! Stay tune for my bakes using the Panasonic SD-P104 bread maker.