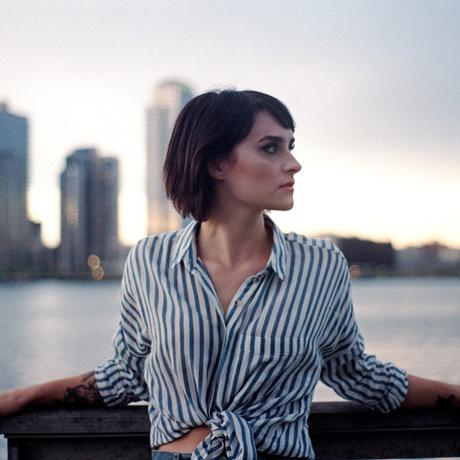 Photo Credit: Piper Rose
Based in New York City, Tiger Darrow is a singer-songwriter, multi-instrumentalist, and producer. Beginning her career as a classically trained cellist, Darrow uses her training to create lush soundscapes in her production, and draws upon the likes of Sleigh Bells, St. Vincent, and Sufjan Stevens for inspiration. As a songwriter, Tiger has released 3 solo albums, and collaborated with other songwriters and producers all across the globe.
As part of our Women in Music series, we asked Tiger to share her musical background, inspirations, and the obstacles she's faced as a young musician.
What has it been like breaking into the music industry as a female artist?
Lately, it's been pretty exciting to be a female artist! There are so many kickass women on the scene at the moment. That said, I still notice a disparity of female producers, mix engineers, and mastering engineers. I do a fair amount of production, and mixing and am always thrilled when I meet another female producer, or a woman who is learning to produce/mix/master.
What inspired or motivated you to become a musician?
I've been involved in the arts my entire life. I started playing violin when I was 2 years old, and got my first guitar when I was 8. From ages 8 to 14, I was a child actor which I was extremely passionate about; however, I could never let music go. My mom and I listened to a lot of classical music along with Sarah Vaughan, Billie Holiday, and Ella Fitzgerald. I often paid more attention to the scores of my favorite movies than the films themselves.
When I showed a continued interest in music and writing it, my uncle (who had given me my first guitar) offered me advice on the additional gear I should buy, taught me what a PRO was and why I needed one, and some other music business basics.
For high school, I attended the Arts Magnet in Dallas, TX where I made the decision to focus on music rather than acting. I studied classical cello and had intended to write film scores, but there was something so appealing about songwriting—where I could combine story-telling and music in one.
What advice or resources do you have to give to other female musicians?
Learn as much as you can about every aspect of the industry. Obviously, some things won't interest you, and that's fine! But always come away from every situation—whether it's a cowrite, a session, a meeting, etc.—with something new. I love asking people about their gear when I go in for a session. I find that the more I know, the less one-sided my sessions tend to be, which makes getting comfortable with cowriters a lot smoother.
Have you faced any hardships as a woman in your career? Any advice you'd like to give other women?
It took a long time for people to really take me seriously. I started writing, recording, and releasing music on my own when I was 14. Naturally, most people had a tendency to treat me as if I was too young and naive to know what I was doing or talking about.
Over time, I made a point of learning as much as I possibly could about every aspect of being a musician and recording artist. In high school, while I was studying cello, I learned how to engineer and use Logic Pro. I got a degree in music theory and composition at NYU and continued to learn about performing, arranging, recording, mixing, and programming.
To this day, I continue to meet people who underestimate how hard I've worked and my knowledge of music theory and technology. On more than one occasion, I've been introduced to people in the industry—particularly men—with the intention of working together, and ended up being confronted with inappropriate comments or behavior. It's disappointing.
Know your worth. If someone treats you poorly, you do not need them in your career or your life. Stay confident.