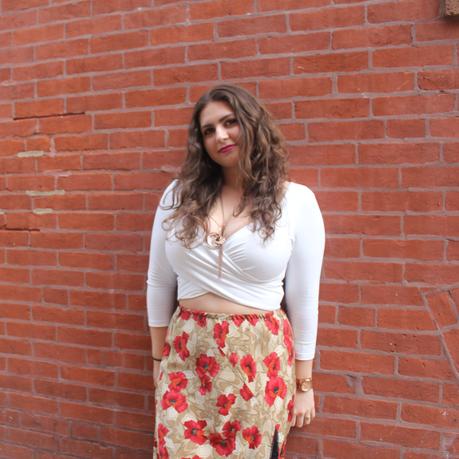 My experience in the music industry has been a very weird path, as I guess most are. Before I learned to talk, I would sing. Before I could whine, I would hum melodies.
I remember the exact moment I fell in love with music. I used to watch American Idol with my mom as a child; we became hooked instantly. During commercial breaks, I would grab my boombox that had a microphone attached and start putting on my own performance. When I saw the contestants on stage singing to a live audience, I knew that's what I wanted to do. My favorite part was seeing the audience reactions to the singers, that's still my favorite part of going to a live show today.
While I'm no Kelly Clarkson or Carrie Underwood, at least for the moment, I feel like I'm living my dream. When I was 14 years old, I started interning for a Top 40 ClearChannel radio station (which is now owned by iHeartRadio) in Philadelphia. It was totally illegal. I somehow became friends with one of the DJs through social media, Maxwell Jones. After a year of helping freely at events and growing his own social media presence, I suggested I should intern for him. I got these "volunteer" papers from my middle school at the time, which was only supposed to last for the summer. I remember leaving on my first day, and Maxwell said, "Wow, you actually, worked. And did a really good job!" While part of that comment was sarcastic, he was genuinely surprised at my work ethic and quick learning ability. He had only seen me as a fan girl before.
After the summer, Maxwell asked me to continue interning for him. I eventually became his assistant, until he left the station when I was 17 for a promotion to New York City. I continued working at the station for about 9 months after that, until I was 18. Somewhere in those four years, I slowly stopped singing. I stopped writing, but I wasn't sad. I became so enamored with this business. While I had lost some of that passion for my own career, I wanted to help others succeed.
I was pretty bummed once I stopped working at the radio station, but, there had been an announcement of an after-school music business club emerging at my high school. I figured I'd check it out, since I had more than enough free time. Long story short, I ended up meeting my future boss, Andy Hurwitz, the current President of GroundUP Music. He was teaching the after-school music business class, and we instantly hit it off. He asked in early spring what I was planning to do for college, and I was honest; I told him I had no fucking idea.
I knew school wasn't the right move for me, but I didn't have a plan in place. He had offered me my golden ticket, working for GroundUP Music. Andy signed Michael League and his band Snarky Puppy years ago on his label Ropeadope. He eventually sold the label, and when Michael wanted to make GroundUP Music independent, he reached out to Andy to run it.
Once I had the opportunity in my reach, while I had never worked with jazz music, I knew it was destiny. I met Michael League in New York that April, and started working almost immediately.
I'm currently the Label Manager for GroundUP Music, which houses artist such as Snarky Puppy, David Crosby, and Charlie Hunter to name a few. I'm only 20 years old, and I started when I was 18; we've won two Grammy's in that time period, hosted our own music festival, signed a distribution deal with the biggest record label in the world (Universal), and so much more. This all stemmed from Andy, Michael, and myself building a team and growing a company from the ground up. (Plug intended).
My favorite part of my job is the people I get to work with. From our internal staff, to the artists, to the managers, GroundUP has formed not only a music hub, but a family. My favorite moment to date would be when I cried in front of David Crosby. Don't worry, it was a happy cry. I had somehow ended up next to him during the last set of our GroundUP Music Festival this past February, where Snarky Puppy was closing out the show. That day, Michael had introduced the world to his new band, Bokanté, Snarky Puppy had won their 3rd Grammy, it was the end of our first festival, and there were about 40 musicians on stage playing with Snarky Puppy. One of them was Esperanza Spalding, who improvised an amazing scat over their song "Grown Folks". I'm guessing it was a mix of that, and sitting next to David Crosby, that just made me lose it. I felt so grateful, so humbled, and so honored to be around so many talented, wonderful people.
As of now, I'm working a full-time job and attending school full-time. Oh yes, let me go back to that school part in detail. I decided to take a gap year after high school, which I would highly recommend if you have the opportunity to do so. My parent's, and essentially everyone around me, were not very pleased with this decision. Even my liberal brother told me I should go to school, and if I took time off I'd never go back. It was everyone against me in this battle.
At the end of the day, I would say I had a pretty successful year off, not only with work, but with finding myself too. In the beginning of 2016, my dad had pulled me aside and mentioned that he was proud of me. I only got those words from him when report cards came out, so that was a big deal. I started school full-time at Drexel University in the Fall of 2016, and I'm currently studying the music industry. I have many different thoughts about this major, and getting a degree in general, but I promised myself that I would at least try school. At the moment, I would say my life is pretty much non-stop. Between work and school, my social life definitely suffers and a relationship is almost impossible. Although, I've learned the greatest relationship you can have, other than with yourself, is with sleep. Don't take it for granted.
The best part about studying the music industry is that you get to meet your future peers and be around like-minded individuals. With choosing a major, I know that the best option for me would be Business, but I don't think I'd have the interest to see it through. I've never found an interest in Communications, nor would I just get a Music major. So at the end of the day, that's where I am. While I don't know if I'll continue with the Music Industry Program, or even get a degree for that matter, I feel like I'm in the right place for right now.
The best advice I can give to those aspiring to be in the entertainment world is to take action upon yourself. Whether it's being a musician, a manager, an agent, or whatever, you're in charge of your own destiny. I had no experience when I got my first internship, but I was lucky enough to find someone who took a chance on me. I've had about three key mentors in my life. While it's impossible to seek out a mentor, don't shy away from advice and weird bounds that can form. All of mine were men who were at least 20 years older than me; no one thought it was normal.
Networking is your best friend; unfortunately, it is all about who you know. I didn't have any connections in this business from my family or friends, but I went out and made them myself. You also never know who you're going to meet and when, and you should always treat people with respect. A lot of times in this industry, you're going to get screwed over. It is truly a dog eat dog world, and sometimes there's no winning for anyone. You should always stay true to yourself and what you believe in. It is so easy to get caught up in the entertainment world and loose yourself and your values, but that's what will help you succeed in the end. People who are the same eventually fade, it's those that are different who shine through in the end.
Filed under: Guest Blogs Tagged: groundup music, guest blog, music creates us, music industry, snarkypuppy, women in music, women's history month