I was recently invited to attend WMF NATURamic- latest nickel free high tech ceramic cookware launch hosted at Open Farm Community.If you love nutritious and healthy whole food in the natural state, WMF NATURamic Cookware is the one ideal for you. The material of the Cookware is made with natural technologically advanced ceramic with a steel core. This provides quick and uniform heat conduction and optimum heat retention that allow ingredients to retain their taste,texture and flavours as shorter cooking time is required. Less oil is also required for cooking and hence healthier lifestyle.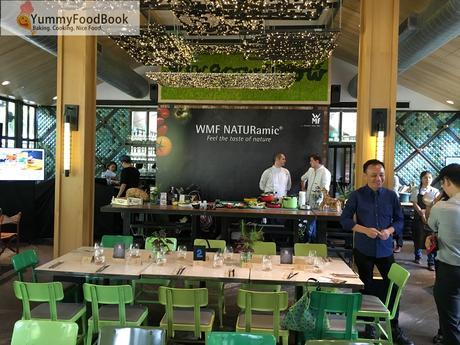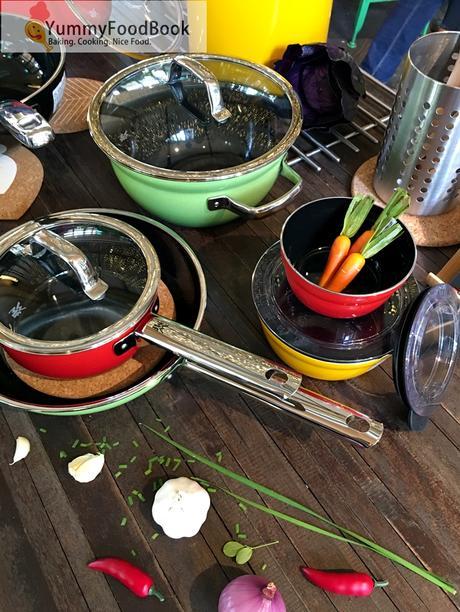 Good news for people who are allergic to nickel.The unique functional ceramic is nickel free and hence making it safe for preparing baby food. The Cookwares are  vibrant, colourful and perfect complement to brighten up the kitchen.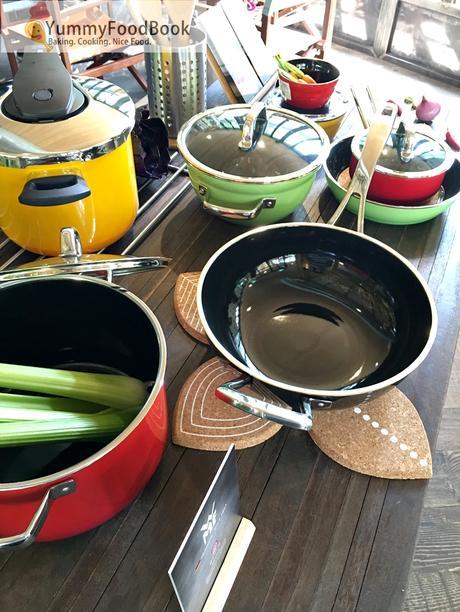 Look at these surface of the Cookwares. Its smooth non porous closed surface ensures food retains its natural taste with no residual flavours from leftover food. In addition, WMF NATURamic reduce the risk of becoming a bacteria breeding ground due to the cut and scratch resistant properties.
Here we had Chef Stephan Zoisl to share cooking tips and recipes using WMF NATURamic Frying Pan and Pressure Cooker. WMF NATURamic Pressure Cookers shortens cooking time by 70% and saves valuable energy through pressure cooking by up to 50%. Vitamins, minerals, flavours and nutrition values are largely preserve due to the gentle cooking method and hermetically sealed lid .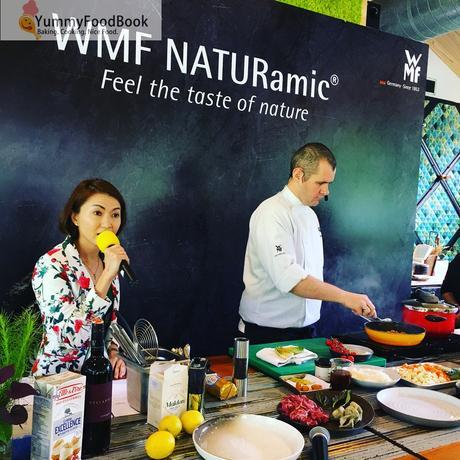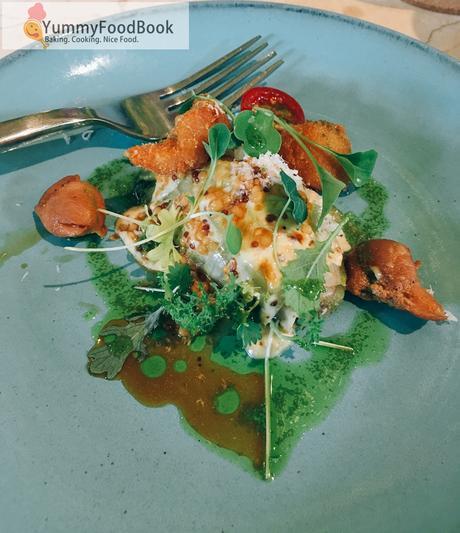 Hail Caesar Cook Using WMF NATURamic Frying Pan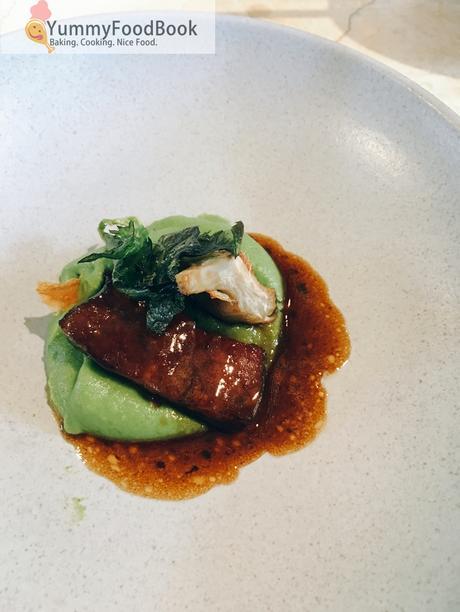 Wagyu Beef Cheeks Parsley Artichoke Using NATURamic Pressure Cooker
The beef cheeks were braised for 20 minutes using the Pressure Cooker (Set the pressure to setting number 2) and I am amazed by the taste of the food. The beef cheek is indeed very tender and flavourful. Now you can whipped up a delicious dish in a short period of time. If you hate the hassle of washing up a Pressure Cooker, fret not. The WMF NATURamic Pressure Cooker's detachable handle can be easily disassembled, making cleaning a trouble free affair.
WMF NATURamic series is available at selected WMF Concept Stores at leading departmental stores from August 2016 onwards:
BHG Bugis
Isetan Scotts
Metro Centrepoint
Robinsons The Heeren
Takashimaya S.C.
Tangs Orchard
Each cookware comes with a 30 year warranty ( on NATURamic material only). For more information please visit here.