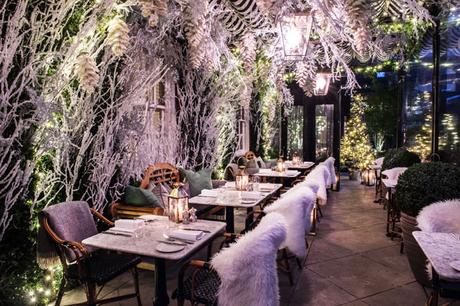 Unless you have been living under a rock for the past 3 months, you will have noticed a Narnia-esque setting that has been splashed across every London cool-girl's instagram account. Whether posing supping a hot chocolate with cute gingerbread accompaniment or #tablescaping in the chalet-like setting, the latest festive hotspot in town is Dalloway Terrace, part of the Bloomsbury Hotel.
In an effort to get in the Christmas spirit, having just returned from a sun soaked trip to Dubai, I made a reservation for their recently launched afternoon tea and prepared to indulge amongst a winter wonderland.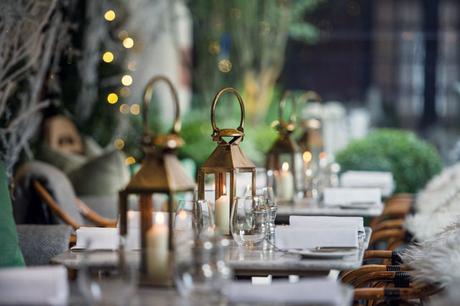 In true British style, the afternoon was gray and wet, however all feelings of gloominess were eliminated on walking through the candlelit entrance into the cosy winter terrace.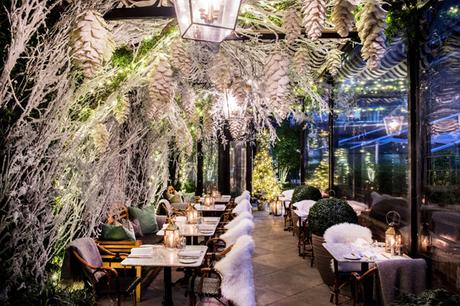 Chairs were covered in cosy sheepskin throws and tables were strewn with lanterns; it was the epitome of hygge, the latest interiors trend.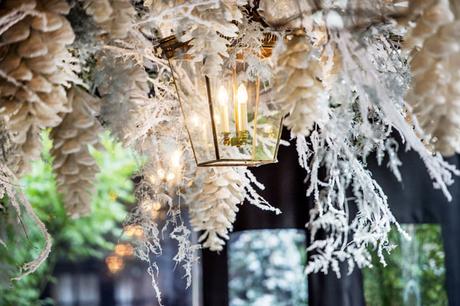 We took our seats under the canopy of festive foliage by
Wild at Heart
, and expectantly read over the menu whilst enjoying our first glass of champagne.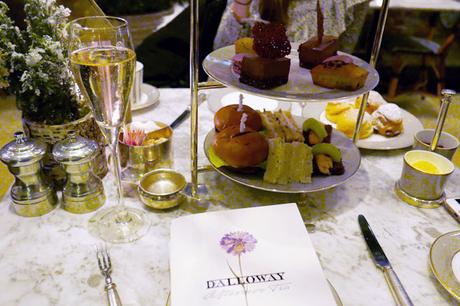 The afternoon tea menu has been created with Maison Pierre Marcolini, the renowned Chocolatier and includes many a chocolate lovers treat, in both liquid and patisserie form.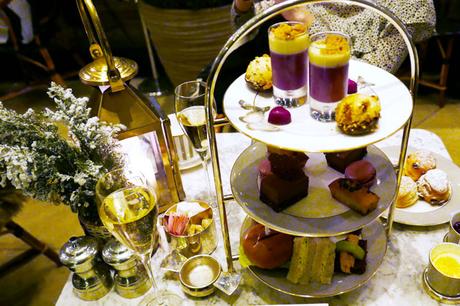 A duo of mini chocolates and their famed macaroons sit atop a traditional stand filled with creative chocolate bites, such as the white chocolate and Christmas pudding dome or the pecan and salted caramel slice.
Warm buttermilk scones were served with lashing of strawberry jam and Devonshire clotted cream.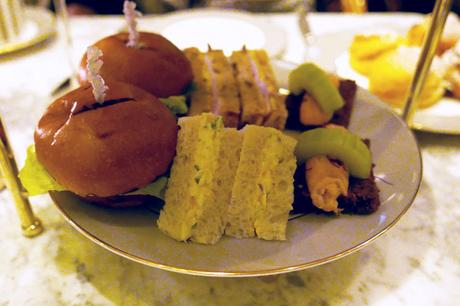 The savoury selection was equally as tempting; my favorite being the smoked turkey and cranberry served in brioche; however the traditional ham and mustard or egg and cress did not go unfinished either.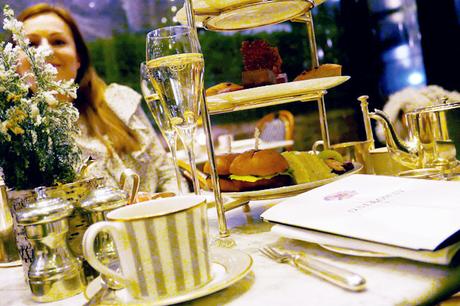 We were so full after clearing every morsel we practically needed to be rolled through the door; but not before our final chocolate hit, in the form of a Black Forest cocktail, mixed with Pierre Marcolini hot chocolate of course – the perfect preparation for climbing back through the doors of Narnia and into drizzly London town.
Time is running out to experience the Winter Terrace at Dalloway, as it closes mid February. Fear not, it will be open in all its summer glory and with a new menu in May, so check the website for more details >