In the final installment of my Summer Beauty Guide I have gone back to basics; well luxury basics, and focused on getting the foundation of great summer beauty correct – the skin.
Travelling, hotter weather and air conditioning all take their toll on your face and with the added pressure of baring more on the beach, now is not the time to neglect your body routine either….
The first place I notice a change in season is my lips, therefore any product with the dual purposes of adding color and conditioning is a summer must-have. The Clarins Instant Light Lip Comfort Oil nourishes whilst adding a subtle tint of red, perfect for beach or bar.
Although I understand the importance of daily SPF I tend to try and find products with it incorporated in it, rather than overloading my skin with an additional layer, however Rodial's X-treme Dark-Spot Sun Filter is ultra lightweight and easily absorbed into my skin. It also features an optical blur effect, reducing the appearance of fine lines and mattifying the skin, so a hardworking addition to any summer skincare routine.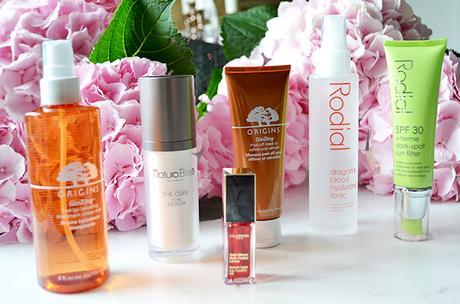 Once a week I exfoliate and have been using the
Origins Ginzing Peel Off Mask
and
Energy Boosting Treatment Lotion Mist
to refine and refresh the skin. The mask has been all over instagram as it is a metallic copper color and makes for a highly amusing photo when set. The mask lifts away dead skin cells and debris, so acts as a gentle exfoliation for added radiance and to refine pores. Once the mask is peeled off (another photo worthy action!), I spritz with the Treatment Lotion Mist which contains coffee beans for an energizing hit of hydration and summer glow.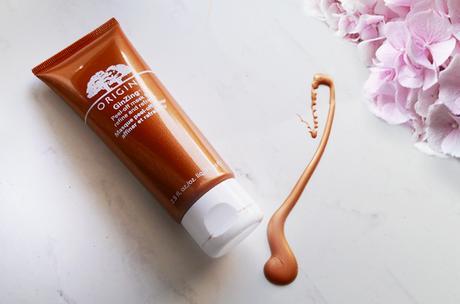 I have been a fan of Natura Bisse products since I experienced one of their facials, which delivered incredible results and am slowly incorporating more and more of their range into my daily rituals. The Cure Pure Serum has been a total game changer in my routine, not just for the summer months, but I will be continuing to use it year round. The serum feels like water on the skin when applied and encourages cell regeneration, giving a plump and hydrated finish.
Another summer addition to my skincare regime is the Dragon's Blood Hyaluronic Tonic, also from Rodial. The multi-purpose toner helps to hydrate and brighten the skin whilst soothing any sensitivity, giving an even and refreshed skin tone. I am now using daily after cleansing and will be packing in my carry-on for an in-flight boost.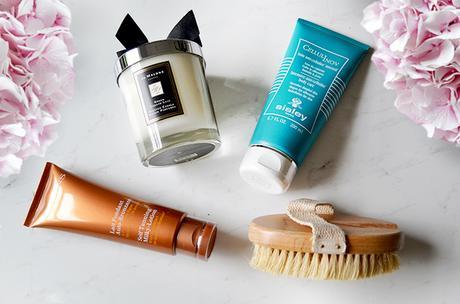 Summer time body care is all about preparing to bare more skin in your seasonal wardrobe and getting 'beach-ready' if a vacation is on the horizon.
I cannot emphasize the effects of Body brushing enough and anyone who hasn't tried it, really must! My body brush is a little worse for wear as it was an Elemis purchase about 5 years ago, but it still does the trick. Brushing your skin (in the direction of your heart) helps to stimulate the circulation and encourages toxins to leave your body – giving you a noticeable reduction in cellulite and smooth even skin.
Sisley's Cellulinov anti cellulite body cream is a recent discovery of mine but the results are remarkable! You have to be dedicated to applying everyday for a month, however 3 weeks in and the quick massage application after body brushing has left my skin visible firmer and almost dimple free.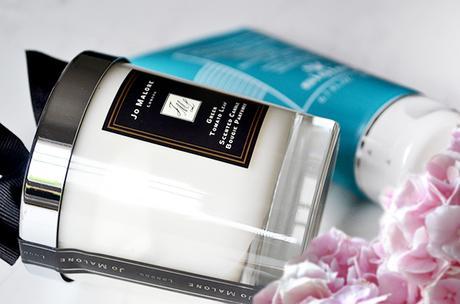 I'm not usually a huge advocate for self-tans as my skin is pale and they usually come out too dark or streaky, however my life has changed since discovering the Clarins Self-Tanning Milky-Lotion. Rather than a cream, it is a lightweight lotion that absorbs almost instantly into the skin. The color is natural looking for my fair skin and the coconut scent is a welcome change from the unpleasant biscuit smell from many on the market.
The Green Tomato Leaf candle from my favorite Jo Malone is my ultimate summer home scent. I tend to avoid anything floral – particularly in the summer and this is the perfect balance of fresh and earthy and reminds me of watering the garden on warm summer evenings.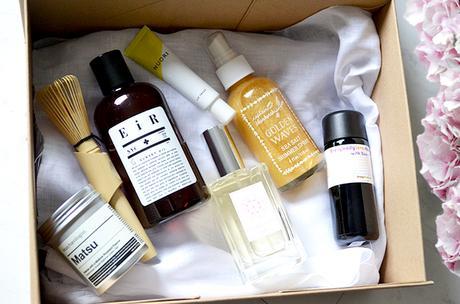 Beauty boxes have been a trend for a while, however many end up being disappointing and full of unsuitable products that end up gathering dust month after month.
The quarterly Aevi Wellness Box focuses on seasonal wellness and contains a range of products from around the world, aimed at helping you transition into the new period seamlessly. Each box is limited edition and consists of hand selected full size products covering both mind and body.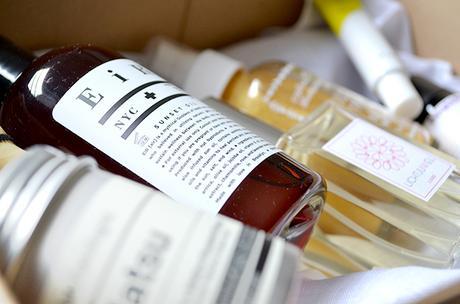 This summer selection contains everything you need for purity and radiance, from an indulgent body oil of essential oils from EIR NYC, to a sweet almond and apricot lip treatment from Denmark. There is even a Matcha tea set aimed at calming the mind and detoxifying – a great way to enter the new season.
To find out more about the six products in the Summer Aevi box, or to order your own for £120, visit their website>