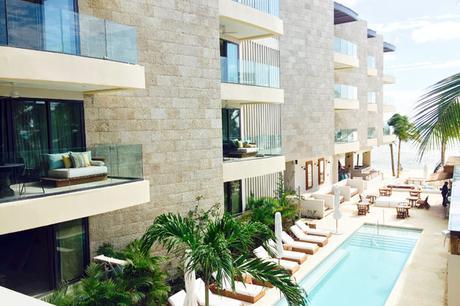 Tulum in Mexico has been on my travel bucket list for several years, and with a successful 2016 ticking off new locations, I wanted to start my 2017 in the same way and where better to spend a snow laden January week, than in the beautiful sunshine of the Quintana Roo.
Unsure about whether I was equipped for a week of total technology disconnection in Tulum (more to come on that later), I decided to ease myself into my Mexican break with a couple of days in Playa Del Carmen, at the Thompson Beach House, just 45mins from Cancun airport.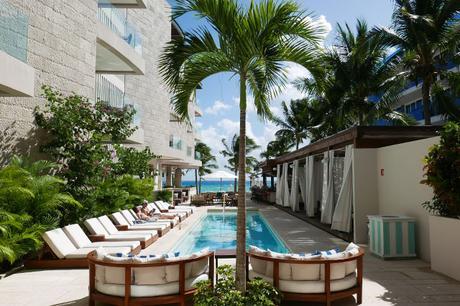 Boutique hotels are my preference, and as a member of the Soho House group, it was the same exclusive feel, stylish interiors and laid back attitude of the Beach House that made it my first choice. With just 27 rooms, all with a balcony and ocean view, it was exactly the start to my first trip of 2017 I could have wished for!
Although the property is small, as a guest of the Beach House, you can also take advantage of the main property's facilities, such as the super glamorous roof top pool and duo of chic eateries including NYC import 'Catch', all just a short walk away.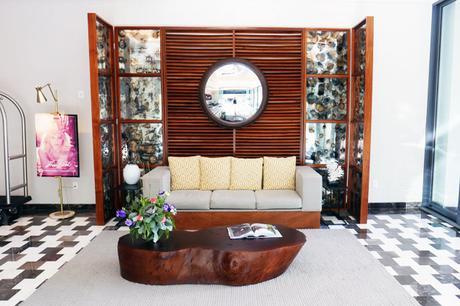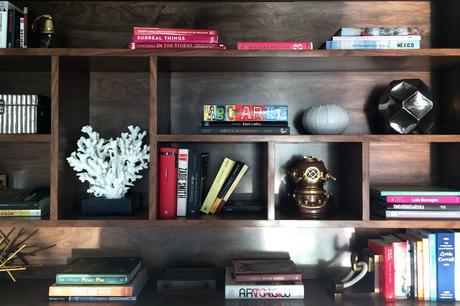 After a seamless check in at possibly the chicest lobby I have had the pleasure to visit, we made our way to our room, where the sun trap terrace was our first port of call to maximise vitamin D time.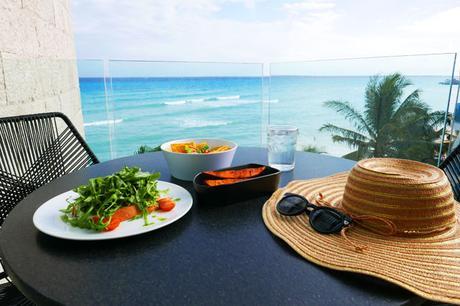 Our room was spacious, bright and modern, with subtle nods to the native culture in the form of Mayan room numbers, traditionally produced stone fittings and even local beers in the mini bar. It has all the mod cons you can expect from a chain, but with an appreciation of the destination, so you feel somewhat immersed.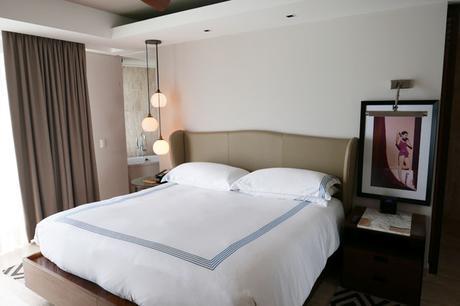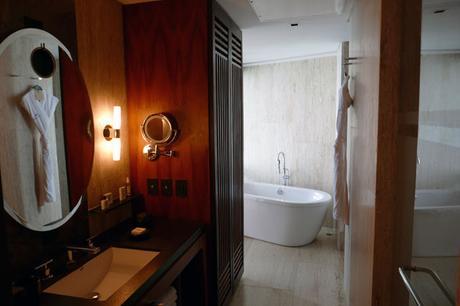 Alongside a large walk in rain shower, complete with seat, there was a standalone bathtub with beach view, which proved to be the ideal spot to end the day.
The Beach House also has a pool, however it is its proximity to the white sands and turquoise waters, which make it a holiday hotspot with fantastic lounger service to boot.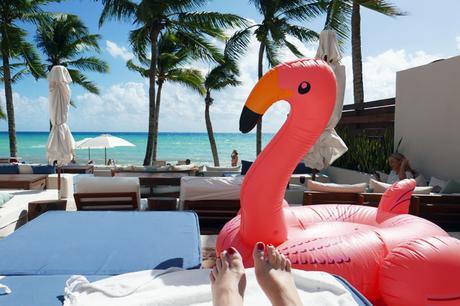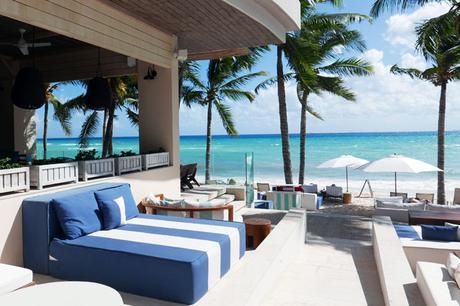 It wasn't long before we picked ourselves a beach bed, got acquainted with our inflatable flamingo and had a cocktail in hand, right through until the sun set.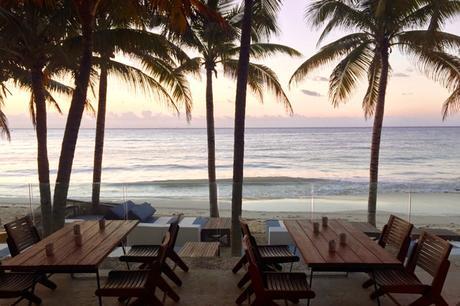 As a fan of the original New York outpost, dinner at Catch was firmly on the agenda for my visit, and it didn't disappoint. Unlike the city hotspot, fresh 'catch of the day' is a stones throw from it's seaside location, and the ocean breeze from the 360 degree design only adds to the buzzy, vacation ambience.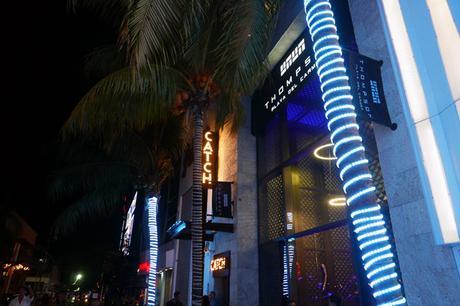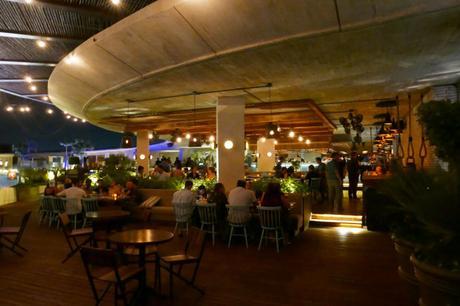 As the name suggests, the menu is predominantly seafood, however for a non fish eater like myself, there was still plenty to choose from, some with a welcome Mexican twist. Crispy prawns came with a spicy mayo coating and the Wagyu short rib tacos, were some of the best tacos I have tasted (and I ate a lot of tacos on my trip). We followed this up with the Picana with chimichurri for me and Cantonese lobster for him. Washed down with some playfully named tequila cocktails.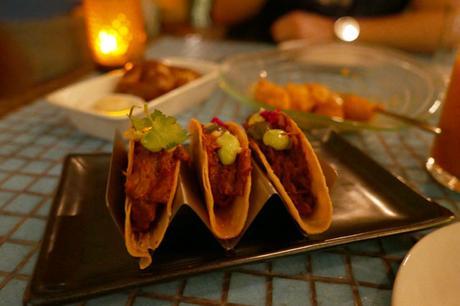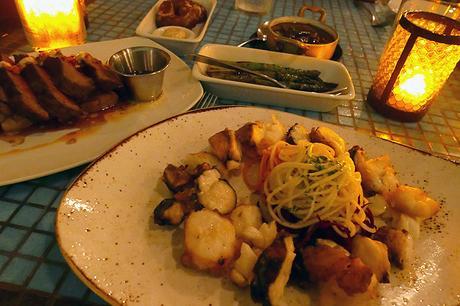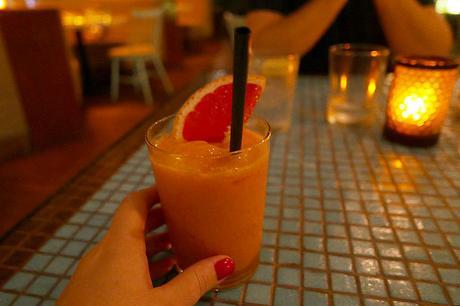 The dessert!
The dessert could have a post of it's own; A dessert that I left the restaurant feeling like I had unearthed the cure for worldwide unhappiness and that I was about to share my unprecedented discovery with all of human kind, hailing me as 2017's Mother Theresa for services to humanity. Yes, it was THAT good. Unfortunately it seems that I am a little late to the Catch 'Hit-Me' dessert party, and on a little googling I found numerous tributes to this wonder of the dessert world; it even has its own hash tag!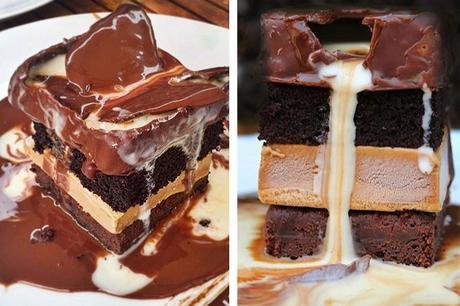 The video below negates the need for a full description, however it is essentially a sandwich of chocolate brownie, chocolate cake and a solid milk chocolate slab filled with liquid white chocolate, which when smashed/hit with a spoon, oozes all over the tower of chocolate heaven. Honestly something I would make the 11 hour plane journey to experience again.
Waking the next morning feeling refreshed (and with that dessert still on my mind), we made our way down to the pool for another day of uninterrupted lounging, breaking only for brunch at the C-Grill on the beach. Breakfast favourites such as smashed avocado with poached eggs and granola were on offer at this beach hut styled restaurant, as well as more local dishes, such as the cheese quesadilla -which I would highly recommend.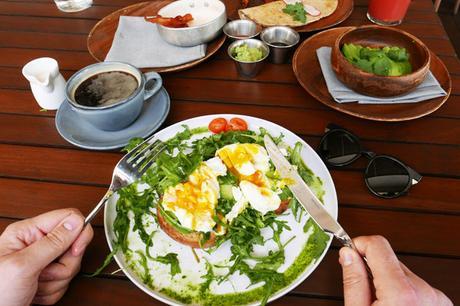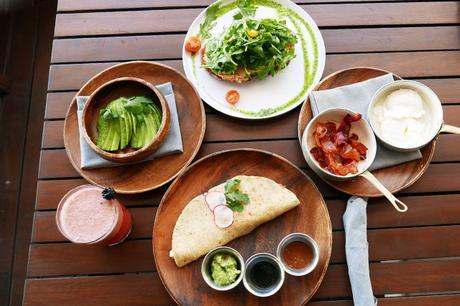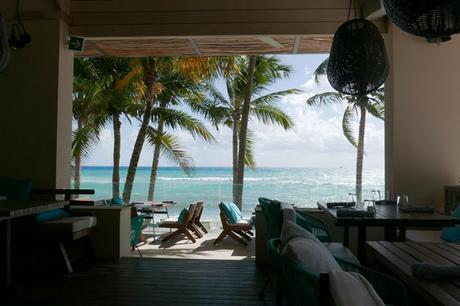 Playa Del Carmen has become a bit of a party town, so the destination is certainly not for everyone, however the Beach House is just far enough removed from the bustle of the open sided clubs and house music playing bars to offer a peaceful, relaxing break for anyone looking for some down time. It made the ideal stop for us on our way down to Tulum (more on that trip to come) and proved a nice contrast to the more minimalistic hippy vibe of our other destinations – a great place for those looking for a nightlife scene.
To find our more about The Thompson Beach House, visit their website >
The Luxe Life was a guest of The Thompson Beach House but all views my own.