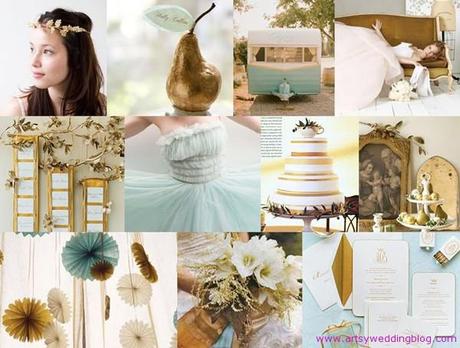 Occasionally, it will be very beautiful to see a very smooth palette. The best time to have these smooth and soft palettes is winter season, which are accented by Metallics. These are great because they can straight away dress up a palette. Metallics bring out elegance and some magic, which can't be brought to life otherwise. They form three combinations- gold, ivory and silver and of course we can include some more for giving that extra perfection on the special day. There is something very beautiful and very romantic about these combinations. The flirty and fun bridesmaids' dresses are some of the best ideas in this board. Working with winter wedding colors is a creative way for incorporating the cozy, warm feel to the date in spite of the gloom outside.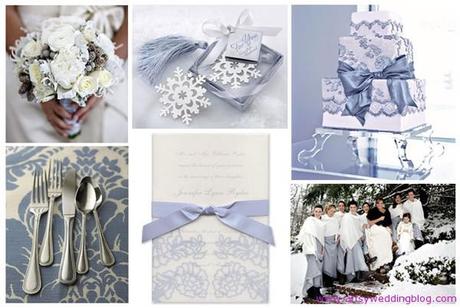 Designing a smooth ambience with candlelight is one of the elegant ways to add to the overall effect to the nuptial. Oh! Providing wine stoppers at your guests' tables is another beautiful idea, which brings that warmth to the wedding. Let's have a look at the best winter wedding palettes-
This lilac with gold and pink flowers along with butterflies in silver makes the best bridal bouquet, which can be bought in small size for the bridesmaids also.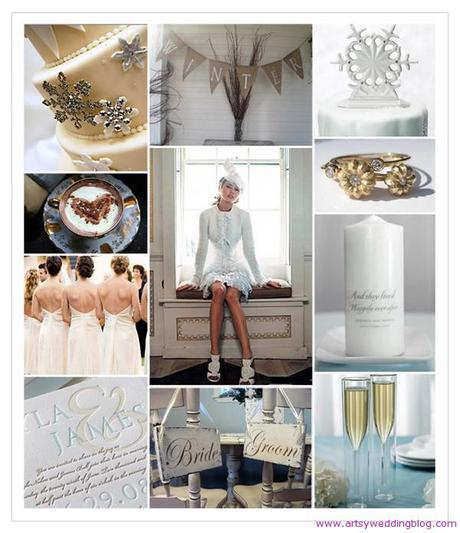 These glowing snowflake white ball candles will be the talk on the special day. You can have the best quality candles that burn for as long as 12-14 hours per inch and illuminates the glowing light through the snowflakes cuts from top to bottom of the candles, which creates a 360 degree light show from the time they are lit. You can have different sizes all around the wedding venue.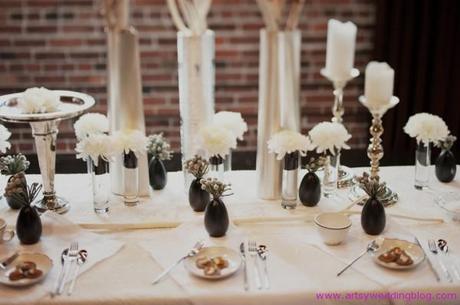 Most of the weddings are organized with a lot of decorative items, out of which wedding balloons are playful and have special attention. The decoration items in the past used to be so normal and unique but now, you can play with the best palette winter colors on the special day, which will surely get that special attention from the guests.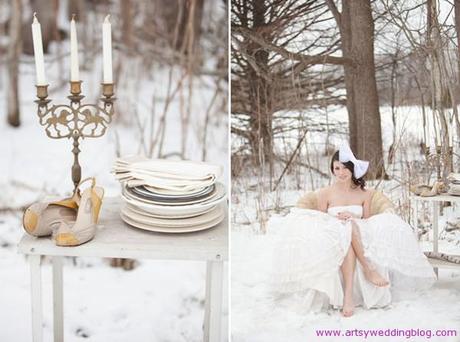 Gone are the days, where tulle is the one and only decorative piece that was used for decorating the walkup aisle. The winter wedding venue should speak for itself. So, you have to really go out of the box and think something really unique. Either keep some vases of flowers or candles on the pathway or hang some decorations above the pews or arrange some decorative pieces at height so that they go beyond the aisle. The best items for winter weddings are strands of candles, white flowers, pepper berries and rich roses in different winter palette colors.