Hello everyone! Thanks so much for your kind words in my previous post. Here's hoping that things will look up for me in 2012!
I had a look back at my

previous FOTDs

and realised they

all look a bit the same

. So today I tried a different look.. I wanted to create a

wintery

'just in from the cold' look,

but it ended up looking the same..again

!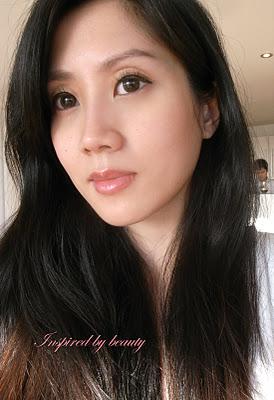 That's my husband making himself a snack in the backgroud.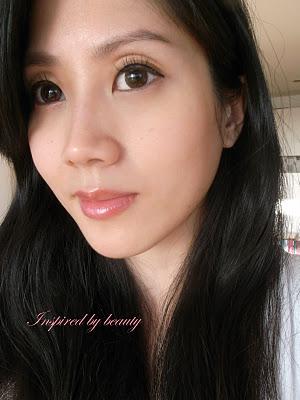 I decided to post this look up anyway,

and try the wintery look again another time

.
Products Used: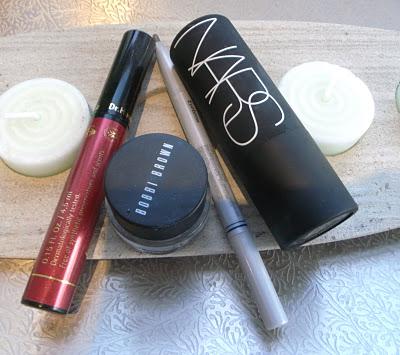 Shiseido Integrate Eyebrow PencilBobbi Brown Gel liner in BlackNars Multiple in G-SpotDr. Hauschka Lipgloss in 04
The obscenely named multiple is a new acquisition fromNars' Holiday 2011 Collection.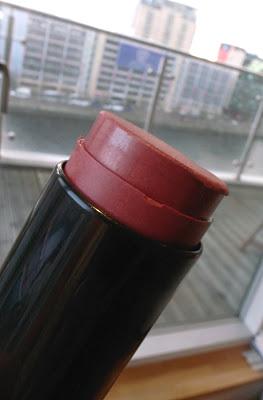 It looks like quite a dark rouge in the stick, but on the skin it looks more subtle. It gives the skin that lovely rosy cheeks look. Due to poor lighting, the shade is not to obvious on my skin. So I'll do another FOTD for you featuring this multiple.
The multiple swatched on my arm in 2 different lighting conditions to give you a better idea of the colour: