Hi everyone. I decided to do a new series for

Beginners to makeup. So all of my dear friends from Blogger, you're probably going to find this series fairly redundant and boring as you probably know a lot more than me about makeup. But to those of you who are new to makeup, this new series addresses helpful (I hope you will find them helpful) tips and tutorials for makeup and skincare.


Today's beginners post focuses on makeup that is

flattering

on Asian skintones

. Asian in the UK refers mostly to South Asians such as Indians, but this post refers to

East Asians

such as myself.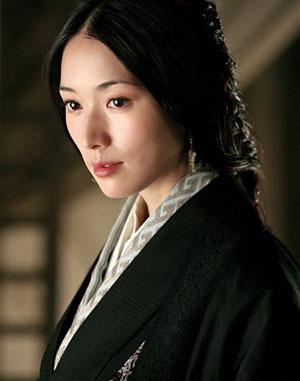 The picture above is of Lin Chi-ling portraying

legendary beauty Xiao Qiao

in the film

Red Cliff

. Her makeup consists of pink cheeks with pinky red lips, which I find extremely flattering on Asian women.
I did not even begin to try and look like Lin Chi-ling, but here is a look I did using blue-based pink cheeks and plum/red-pink lips. I may do a look in the future where I try to replicate her makeup.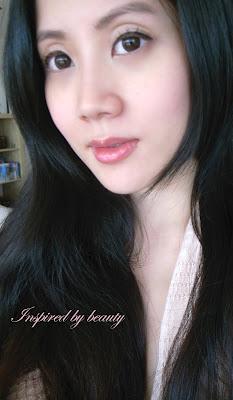 I have left out foundation for this look (as they seriously irritate my skin! I know, how sad), but for those of you who prefer a little coverage, a tinted moisturiser or light BB cream is great for flawless healthy looking skin. A favorite tip of mine is

'less is more'

. Start with a light layer and build on it if necessary. That way you would not end up with too thick a layer of base makeup.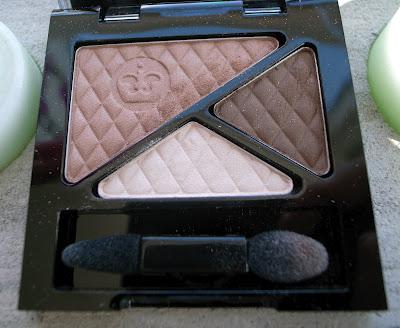 Cream coloured eyeshadow

on the upper lids helps to brighten the eyes. I used the cream shade from the Revlon Glam Eyes in Orion.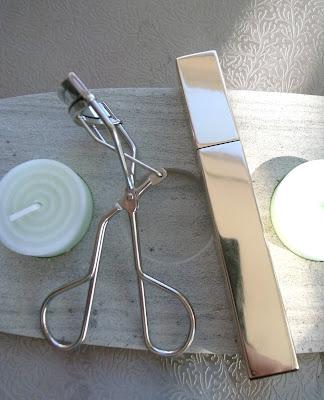 Curl lashes

with a good eyelash curler (I highly recommend

Shu Uemura's, or my new favorite - Koji no. 71

) and a quick flick of lengthening mascara for the appearance of fluttery long lashes. I used

Clarins Instant Definition Mascara

.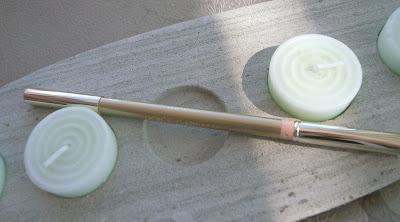 For those wanting to give the appearance of even bigger eyes, a nude eyeliner at the waterline of the bottom lid does a great job of subtly opening up the eyes. I used
Dolce & Gabbana The Eyeliner
in Nude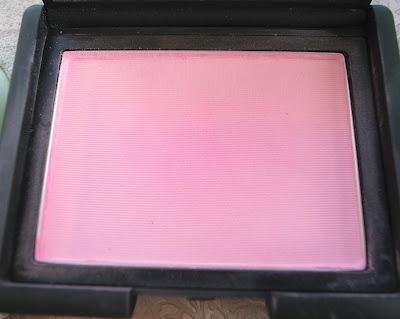 I find blue-based, cool toned light pink blush really

flattering

on

Asian

skin, especially on fair

Asian skintones. I love

Nars Blush in Gaiety

(applied with a light hand). I've seen numerous pictures of this blush on blogs and this blush varies from vibrant medium pink to a brightening light pink on different skin tones.
For those with fair skin and wanting a paler, less vibrant, less blue based blush,

Illamasqua Katie

is a great choice.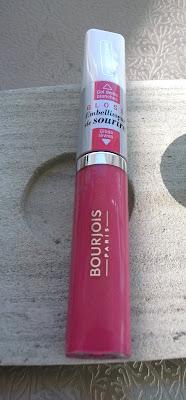 I find plum-based pinks on lips very flattering, and love the new

Bourjois Smile Enhancing Gloss

in 04. Since this gloss has teeth whitener on one end, it further flatters the face by whitening the smile. For a subtler look, I applied this gloss onto my lips and smudged it slightly with my finger to blend the color with my natural lip color.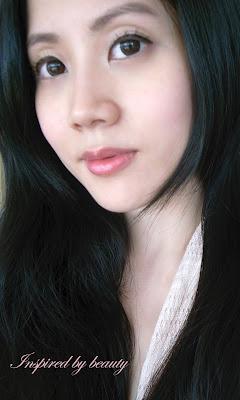 Lip stains

provide equally flattering lip color. I am in love with berry or cherry red stains which gives that 'just been kissed' lips, as well as brightening up the whole complexion.
The look below is exactly the same, except I have swapped the lip color for a cherry red stain. I used one from the Korean brand

Baviphat

.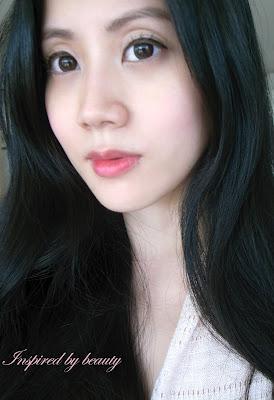 Berry/cherry lip tints instantly lifts the complexion, for a brighter, healthy look (great for days when you feel your complexion looks a little dull or if you didn't get much sleep the night before).