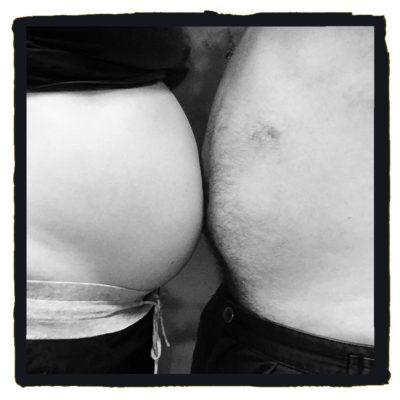 Congratulations to Anna - she's won the contest to become member #20,000! We'll send you the amazing prize package straight away.
Here's her story about how she ended up at Diet Doctor:
My story about how I ended up with Diet Doctor?

... One day before my husband's 41st birthday we took a photo of our bellies - just a note, none of us is pregnant. So yeah, very frustrating to have big bellies like that so we decided we both should go on a diet.

The weird thing was that we both actually had a decent healthy lifestyle, maybe just not "enough" exercise and those treats in the evening every now and then...

Anyway, the next day was my husband's birthday and I asked him what he wanted me to cook for him and he sent me the link to your recipe collection which he found randomly on google. And so I started to read more and more on your website and was sold by your concept straight away! We had our first LCHF meal and loved it! Watched heaps of your documentaries and became big fans of you.

So today is day 12 of our new diet/lifestyle and our bellies look a bit smaller already, and we're both very confident that this is the right way for us. I've even changed the diet of our 1.5-year old daughter - and suddenly she eats almost everything I give her!
Get started
Do you want to try what Anna has done? Sign up for our free 2-week low-carb challenge!
Alternatively, use our free low-carb guide, or for maximum simplicity try out our brand new low-carb meal planner service - it's free to use for a month.
More success stories
Support
Do you want to support Diet Doctor and get access to bonus material? Check out our membership.
Start your free trial here
PS
The second random winner of the competition was from Sweden. Report coming up on the Swedish site.