Good morning Beautiful,
What a night! Seriously, it started at around 6pm and didn't finish till about 2am. WHEEEW. CB and I went to a Jays game last night with 5 of our friends, and it was so much fun! I don't remember ever not watching the actual game as much as I did last night. Really, I don't think it was until the 7th inning when I actually found out what team the Jays were playing. I was there to support my baseball husband, JP Arencibia. Speaking of which, I've been tweeting him basically every day and still don't have a response. What's the point in having Twitter if you're not going to respond to me JP, seriously.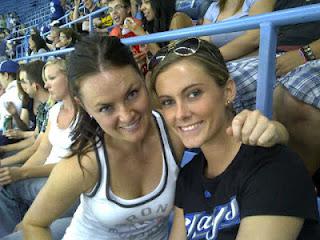 Marina and I at the Jays Game!
After the game we all decided to go to Grace O'Malleys, which is basically a fun college bar full of people who wished they were still in college. No judgement, I was there all night. We went straight from the game which means I was in my full on Jays attire. My Blue Jays t-shirt with "Bautista" written on the

 

back, I did get called Jose once last night, not a cleaver joke however. I also was rocking my Lululemon Wunder Unders that I recently purchased and $4 Joe Fresh flip flops that I usually wear to play beach volleyball. I was not dressed or prepared to go to a bar. Lucky for me, apparently everyone dresses like that at Grace O'Malleys so I didn't care and I blended in nicely.
We'd been at Gracies for about an hour and CB went to the washroom, but came back with a surprise visitor for me – Tyler Seguin was there AGAIN and remembered me from the last time I was there (click here to be taken to that post, you'll get the story if you're new to this blog). He hugged me really big, and danced with me a bit then when he was leaving me kissed me on my cheek, what a charmer! I've been to Gracies now twice, and both times I've been in contact with an NHL player, not bad if I do say so myself
J
. Haha, sorry CB.. I'm just teasing. Sort of.
It was such a fun night, I had a blast the whole night. My friend Sherri and I are both from small towns and we knew every single country song they played, and every Bruce Springsteen song they played and we danced, and danced and danced and it was so much fun! Not only that, but I got to have my first hot dog THIS YEAR! I don't remember the last time I had a hot dog, but I had one last night and it was the most delectable thing in that moment. I'm sure my body hates me today, but I swear – it was worth it.
Today I'm up and at'er somewhat early. I decided not to set my alarm last night at 2am (tough decision) and wake up whenever my body decided to. In this morning's case it was CBs snoring that decided to wake me up, might as well been my alarm! Another joke CB. I'm heading up to Huron County today to see my family and attend Alyssa's bridal shower tomorrow! I have to make a few pit stops on the way to Wingham (to buy a Father's day present, Alyssa's present, coffee…) so my plan is to leave right at noon, which hopefully puts me in Wingham around 3:30-4pm. I'm excited to just hang out with everyone and see my baby Louie!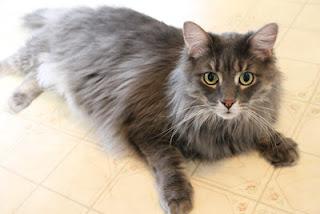 Isn't he the sweetest thing ever? I've had him since he was 6 weeks old, and when I moved to Toronto my Mom and Dad adopted him for me because there is no room for my cat and the fowl smelling cat litter he produces in our tiny 700 sq.ft condo unfortunately. He's adapted well, he's now best friends with our dog Jake…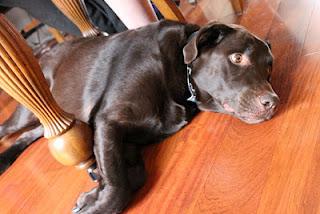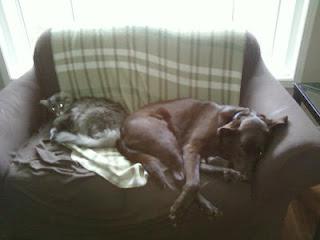 Louie will cry starting out the window whenever Jake goes for his walk/bathroom break. The two of them hate being apart, so now there's no way I could ever bring Louie back to Toronto, it would break their hearts!
I don't know if I'm going to be able to get any workouts in this weekend which is unfortunate. I managed to work out 6 times during the work week this week if you include volleyball and my random 30 minute cardio session that I did on Monday night. I am planning on being strict with my diet. I'm making my dad my paleo muscles that I made before which I've super excited about because I love muscles and plan on crushing two pounds of them myself. Finding meat in Wingham is never a problem. Finding veggies will be more of a challenge. Everyone in Wingham LOVES meat and potatoes (paleo!) and carbs… It was kind of hard being a vegetarian in Wingham, I had a very limited selection of vegetarian options, but no more! Meat it is!
I wish you all the best most fun filled weekend, the weather is supposed to be lovely which means you should go out and do something fun! I'll cheers to that.
Stay sweet.
xoxo