Hey loveys,
It's probably been like over a year since I posted a recipe, so I thought now might be a great time. I've recently become a contributor to the Kitchen Daily Canada website, which means I need to start posting recipes and foodie stuff more often!
So alas, last night at dinner I made one of my favorite side dishes that I hadn't made in a while... Garlic Sesame Steamed Spinach.
SOUNDS SO GOOD, RIGHT?
Lol! I love love love steamed spinach, I eat it almost every single day. So I snapped some photos while I was making it to document the recipe so I could share it with you. It's beyond easy and it's delish and spinach is so flipping good for you, why wouldn't you want to make it? (Be warned, I'm an extremely amateur food photographer so I used my phone and edited the photos online. Ha.)
Garlic Sesame Steamed SpinachIngredients
3-4 cups of fresh baby spinach
1 tbsp EVOO
1 tsp sesame oil
Garlic Powder & Sea Salt to taste
Directions
1. I have a steamer that came with my pot set, so I filled a pot with water and put the spinach in the steamer above. As you can see, we also had steak for dinner. Nom!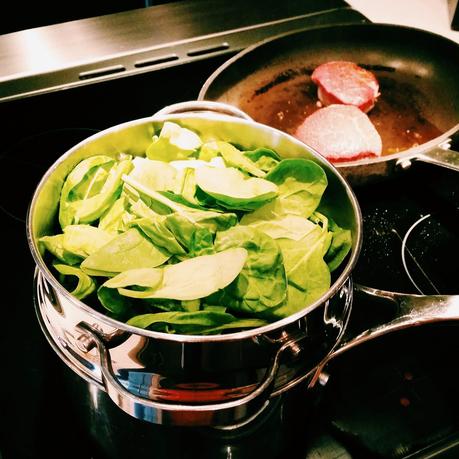 2. Let the pot boil and the spinach cook via steam.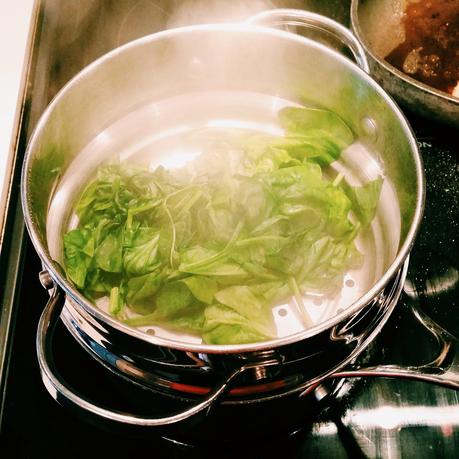 3. After the steam has cooked the spinach, put into a mixing bowl before adding ingredients. Be careful! It's going to be hot!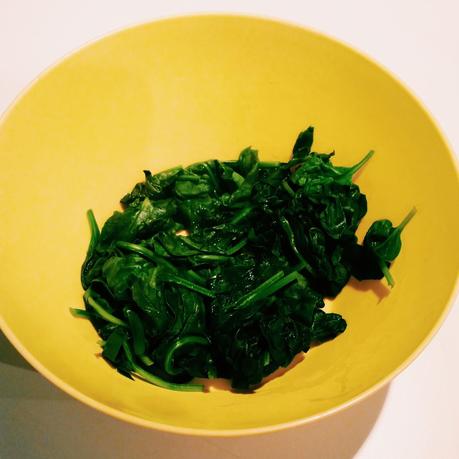 4. Add the ingredients and mix it up good!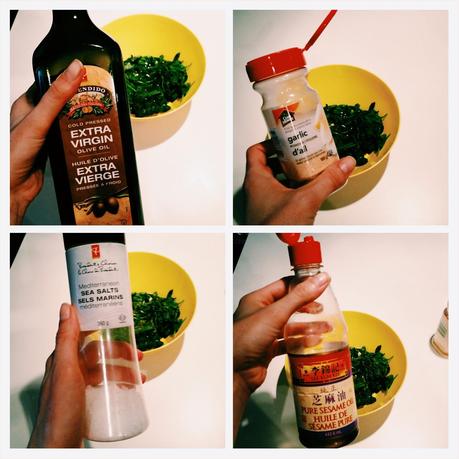 5. I like to put my spinach as a protein topper. I had tenderloin steak and half an Italian sausage last night, but I've also had it with chicken and ground beef.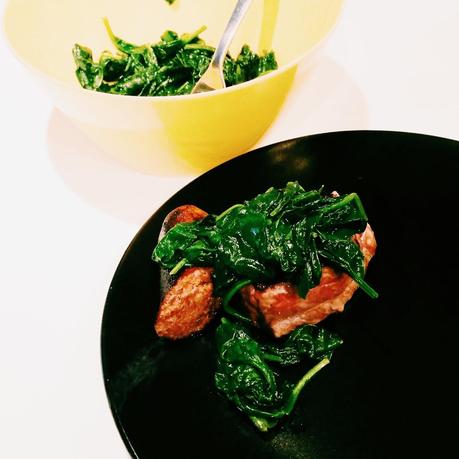 6. EAT! Nom nom nom.
Did you know spinach is actually easier for a person to digest when it's been cooked? Steaming spinach can actually help preserve the antioxidants in the leafy greens. Try and avoid sautéing or frying spinach in fat (butter or olive oil) as it alters the health benefits of the spinach and alters the way in which your body digests the food (aka the fats make it harder for your body to digest and absorb all the nutrients in the spinach).
Spinach is one of the most nutritious vegetables on the planet. About 1 cup of spinach provides far more than the daily requirement of Vitamin K and Vitamin A, almost all of the manganese and folate that the body requires in a day and about 40% of the magnesium that your body needs.
So go on - go eat your spinach and be merry! What is your favorite way to incorporate spinach into your everyday?