Hey loveys,
I was sent an awesome pack of
Solo Gi Energy Bars
in the mail last week. I have to admit that these bars were easily the best energy bars I have had in a long time. They didn't taste grainy, or chalky, or anything but utterly amazing.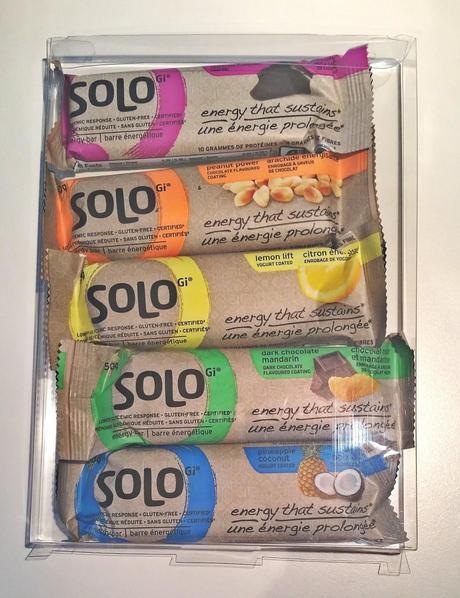 I was given 5 incredible flavours to try:
- Chocolate Charger
- Peanut Power
- Lemon Lift
- Dark Chocolate Mandarin
- Coconut Pineapple
I honestly couldn't pick one of the 5 that was my favorite - they were all so delicious! They are also really healthy as well... (that statement is subjective, based on whatever is healthy for you - this is just my opinion!)
- They contain a full amino acid profile.
- They include inulin which aids in digestion and promotes digestive health
- Low Glycemic Index Carbohydrates (tested at the University of Toronto)
- No sugar alcohols or high fructose corn syrup
- No artificial sweeteners
- No trans fats
- Gluten Free (Certified by the Canadian Celiac Foundation)
I used them for a mid-day snack while I was at school. Each bar is under 200 calories, and they all have slowly absorbed carbs which means your blood sugar won't spike and crash causing more hunger. They're all gluten free and they're also Kosher friendly!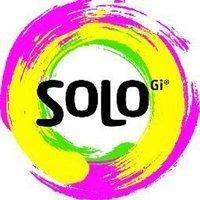 Overall I would highly recommend these bars as a snack food - not really as a meal replacement, but that's not exactly what they're meant for anyways. They were so so so good, I'll probably be buying some more myself! You can follow them on Twitter or visit them online by
clicking here
!