I thought while I sitting here and drinking a glass of wine, why not write about it. I have a deep…DEEP love for wine. It makes me happy that there are health benefits that come with consuming it. Most of us know that it is packed with antioxidants (chemicals that can prevent or slow cell damage). Besides it tasting delicious, when it's used for skin care it helps fight free radicals, stimulates blood circulation, increases skin elasticity, firms and leaves your skin looking bright and glowy. All the stimulation the red wine creates battles the effects of aging skin. Pretty damn amazing if you ask me! It is also known to help with acne and eczema by detoxifying the skin. Here is a face mask by Tony Moly that already has wine in it. You can find this one online or at the Face Shop.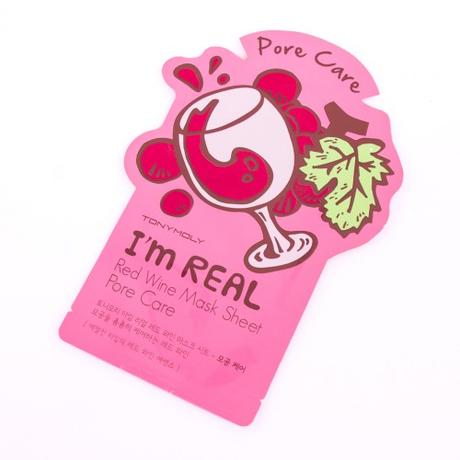 If you are like me and like to make your own at home here is one red wine mask you make at home!
What you'll need:
◾1 egg white
◾3 tablespoons red wine (from the bottom of the bottle is better)
◾ 1 tablespoon honey (organic if you can)
Mix ingredients  together until its a smooth paste. Apply evenly to a clean face and let it sit for about 10-15 mins. Rinse with warm water and end with a splash of cold water to close up your pores. Pat skin dry and finish with your favorite moisturizer, this will help lock in the water in your skin.