Hey There,
As promised here is part two of my Winchester Fashion Week experience. If you havent read part 1, you can read it here, WFW2014. After a week of fashion focused events, forecasting AW14 trends, talking personal style, how to dress the 'Mother of the Bride', and of course a Charity fundraiser, I attended the WFW finale. The finale showcased a selection of SS14 fashion hitting Winchester retaillers and boutiques, with a catwalk production, (And I almost made it to the front row). The collections highlighted a lot of key spring summer trends. We saw lots of colour, some nautical influence, and classic tailor fitted clothing.
You will have to excuse me, as unfortunately I missed the first two catwalks, of course I was distracted by the wine, fashion fair, and fashion talk during the interval, (Can you blame me?). I was rather gutted, as I was really looking forward to seeing the men in suits from Moss Bros, and the bridal wear from Brides of Winchester. I actually went in there a few weeks back for my sisters dress fitting, and (I admit, a bit to my surprise), the service was outstanding, they could not do enough for her and the dresses were divine.
The second half of the show featured the following retaillers and boutiques: Brides of Winchester, Moss Bros, Jaeger, Debenhams, Anokhi, Free Spirit, The White Company, Monsoon, Fat Face, Captain Tortue, Jeremy France Jewellers, Pavilion.
Excuse the picture quality, this was about the time my camera battery ran out, (And my phone was the replacement), teaches me a lesson not to charge my camera beforehand, at least this will never happen to me again, (Fingers crossed).
Jaeger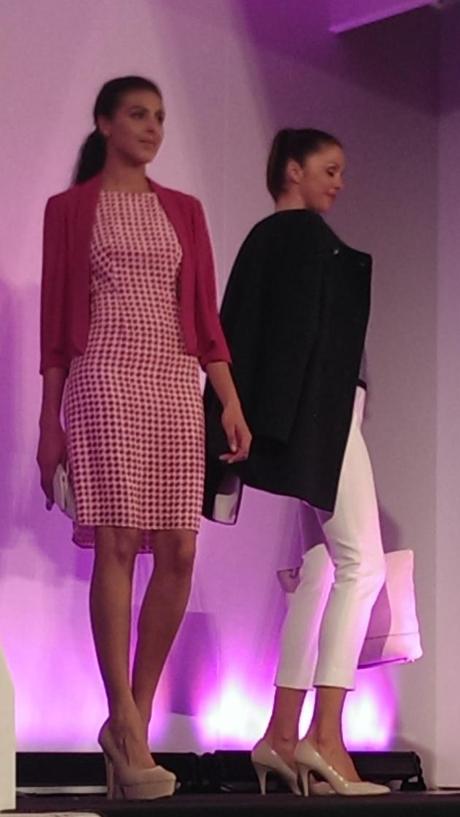 White tailored cropped trousers, are ideal for this SS. They can be easily dressed down with a Tshirt and pumps,or glammed up with heels, a blouse and some 'bling' accessories.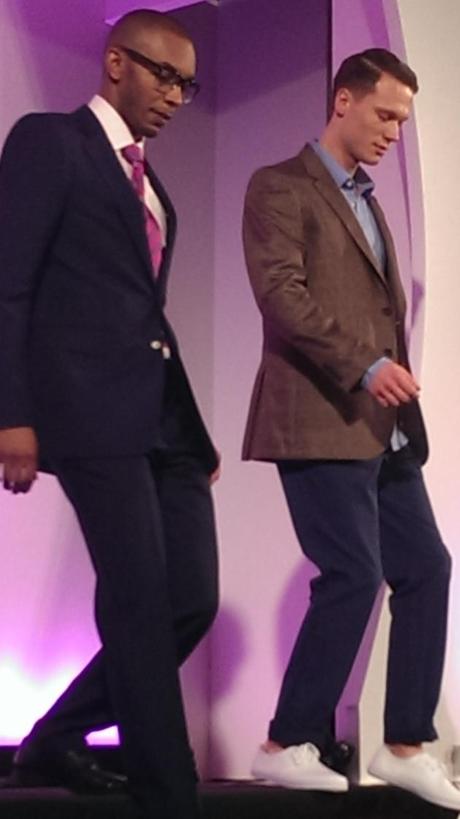 A man in a nice fitting suit, tailored jacket…Enough said.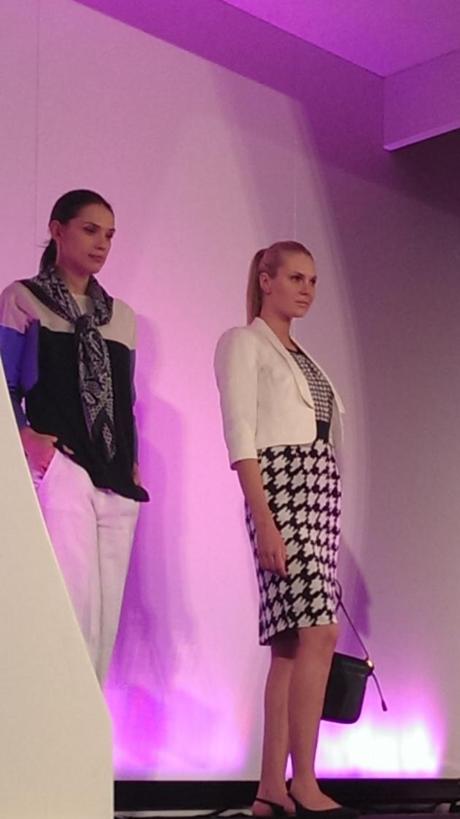 This dogtooth silk dress from Jaeger stood out for me straight away. What a statement dress to wear to work. A definite for those power meetings, and one that can take you straight from the office to after work drinks.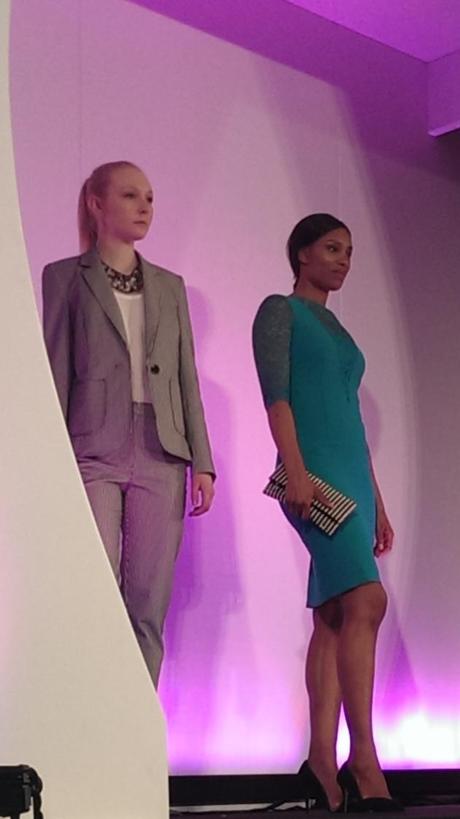 When I think of Jaeger, I think of highend fashion, (Expensive in other words), aimed at a maturer age range. But I have to say, I do like this green lace and crepe dress, a wardrobe must have for the SS weddings, don't you agree?
Debenhams and Anokhi Winchester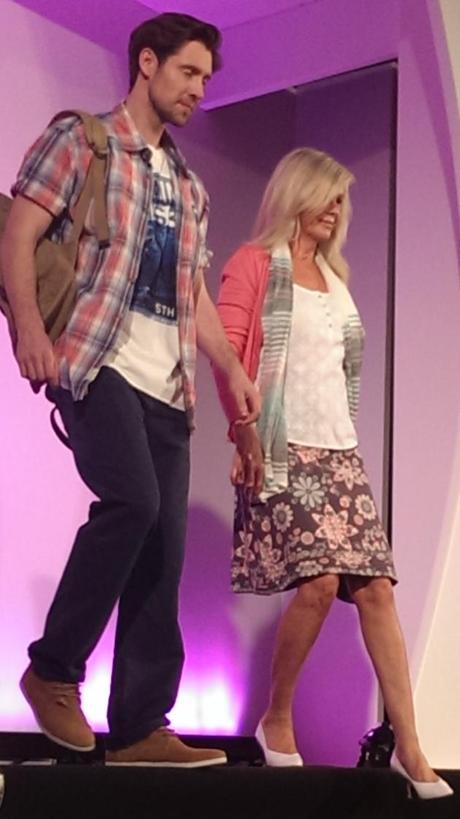 Debenhams showcased a more casual, laid back look. With some traditional summer prints, shirts and skirts. And I now have my eyes set on those heels.  I just need to check the heel height, (None of that kitten heel malarkey for me thanks).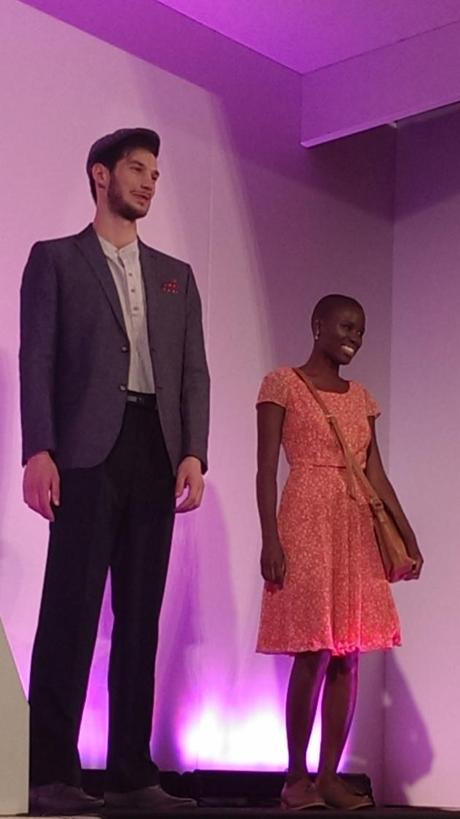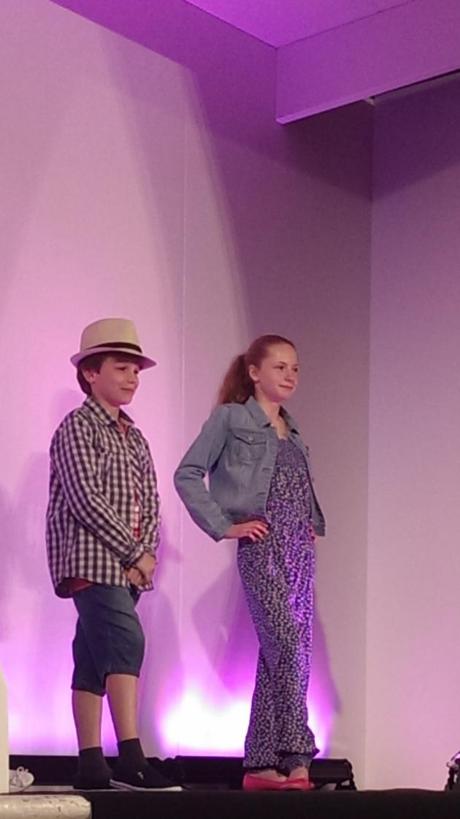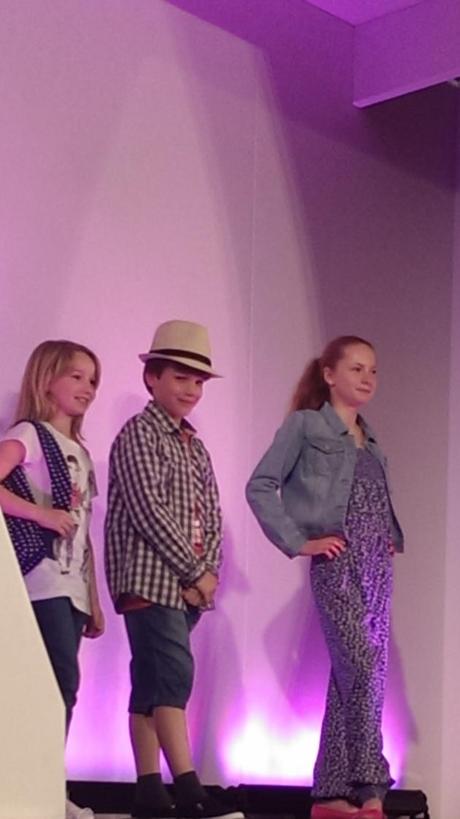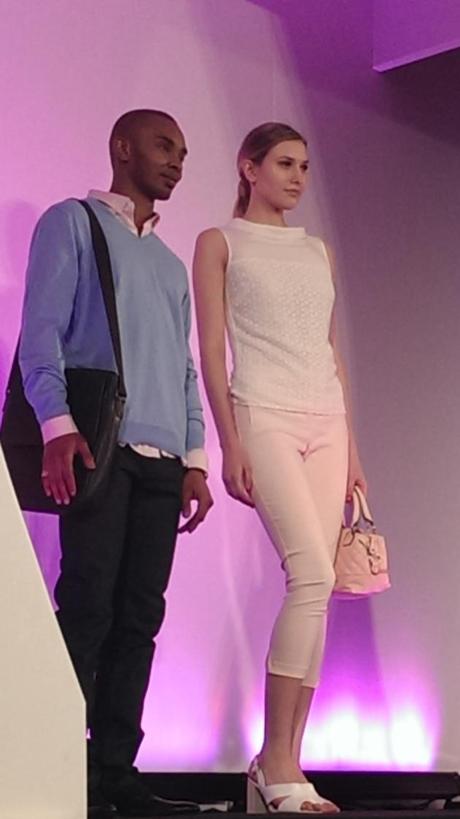 Here comes the pastel trend, which seems to be taking over SS14. I for one, am jumping on that band wagon, I can not get enough of pastels at the moment. These powder pink trousers are so girly, yet effortless in style.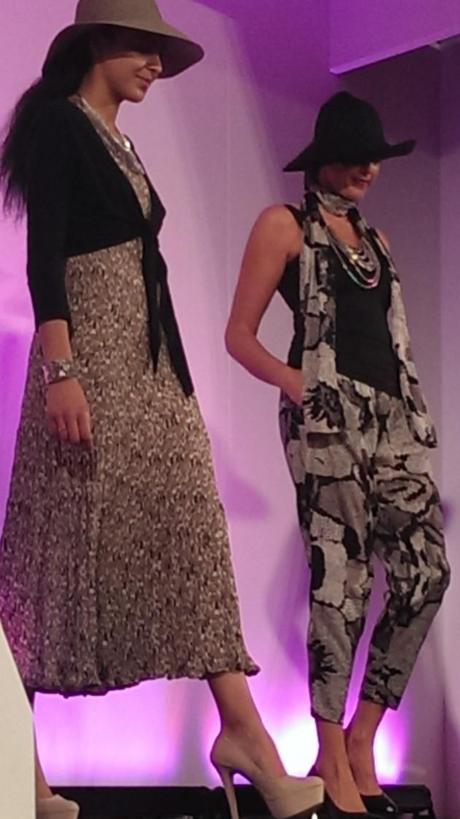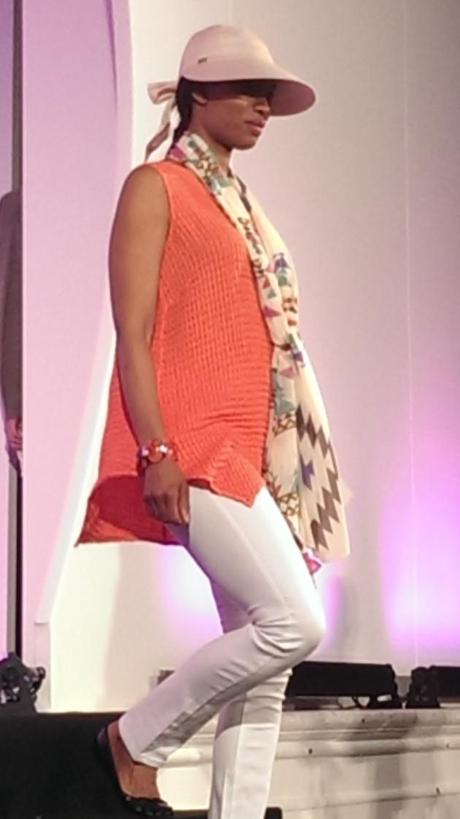 I'm not a fan of the hat here, (Is anyone?), but I can't bad mouth white trousers, and coral tops. Take note, coral is an all time favorite of mine.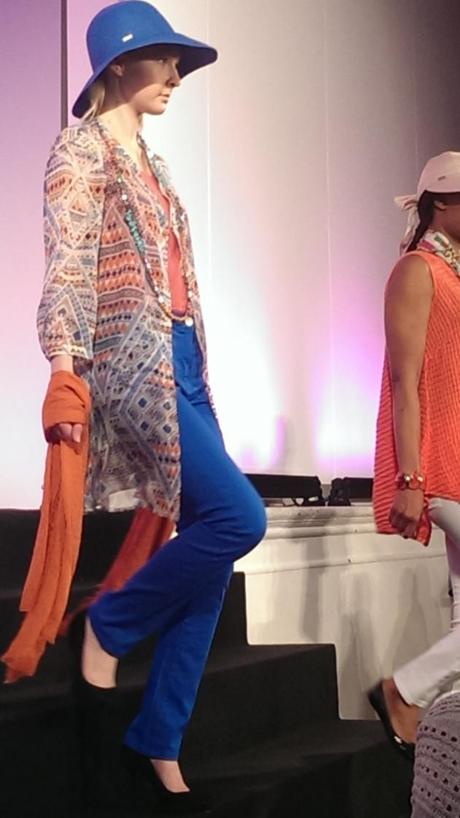 And I am loving the electric blue, orange blend from this outfit.
Free Spirit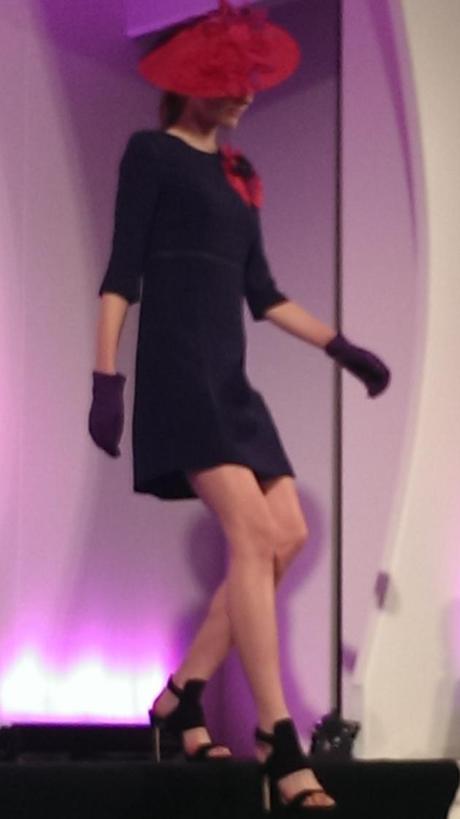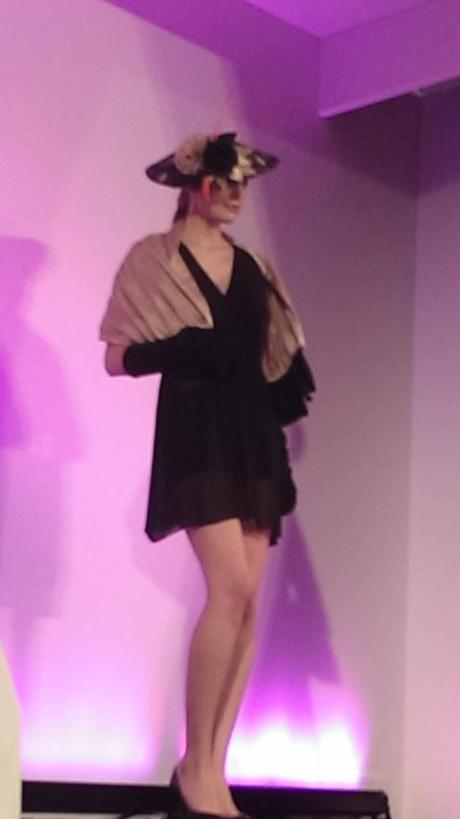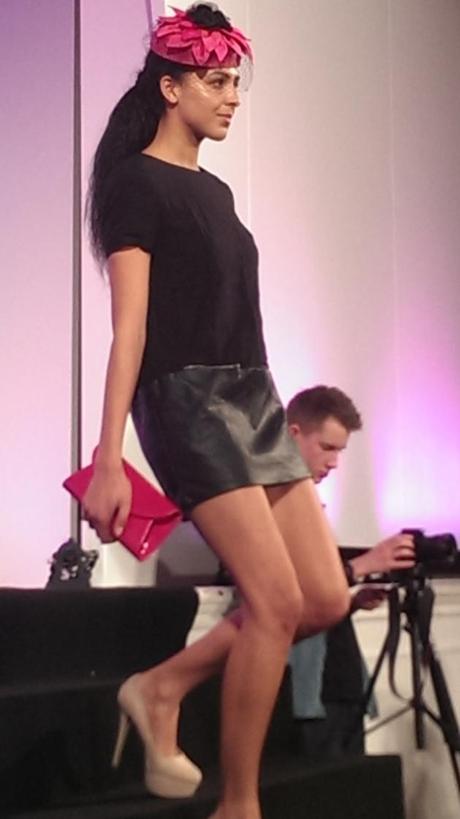 Hats designed here by Free Spirit Winchester.
The White Company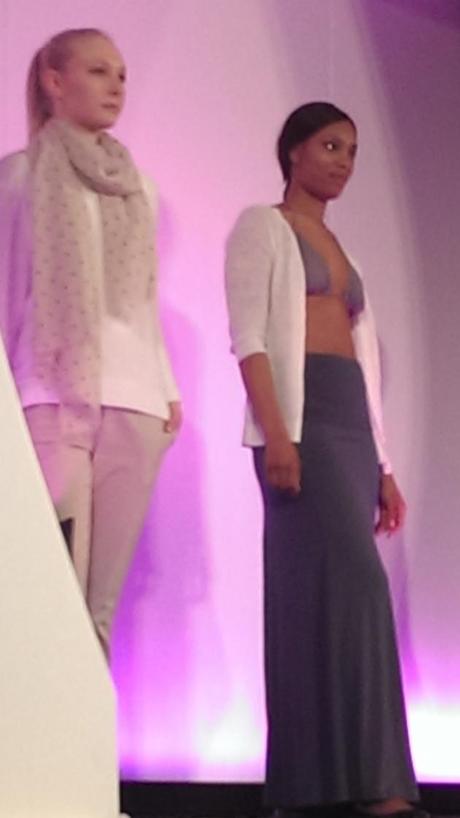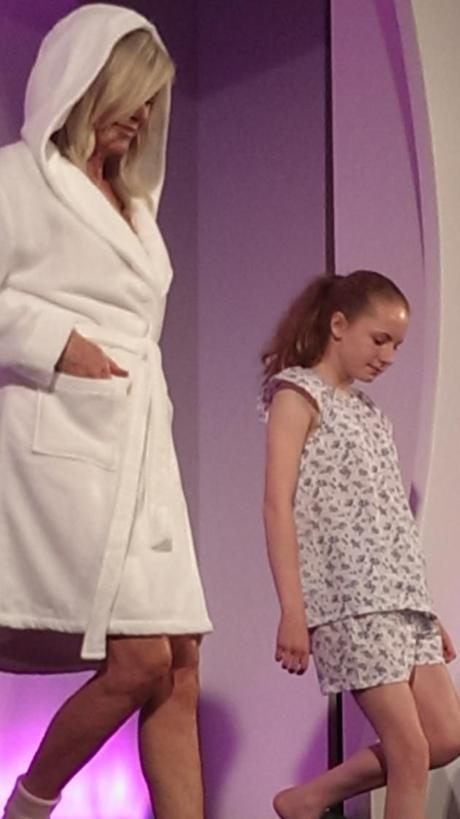 The White Company is a shop I love, (I think everyone loves), I have already picked out everything I want in there for my bedroom, (When I move out and can afford it that is). One thing I often miss, is the clothing range they do. The colouring is of course classic neutrals, mainly whites and greys, both eligent and classy cuts. And after this show, I can imagine that the Winchester shop is now sold out of these divine white bathrobes, (How comfy does she look?).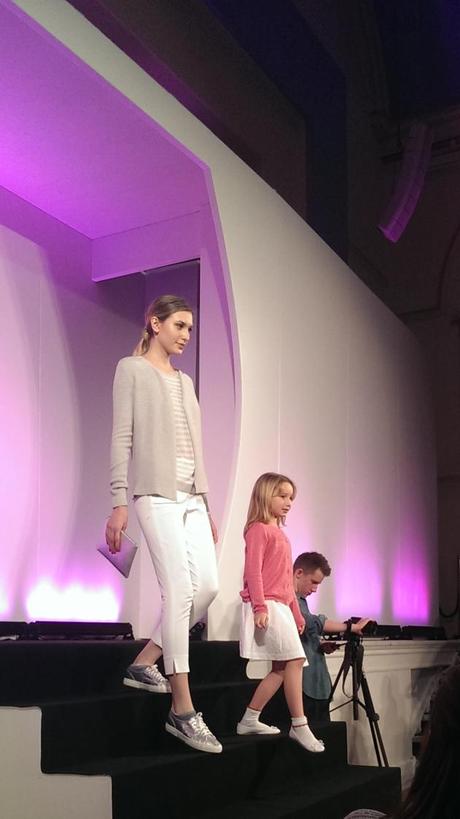 Monsoon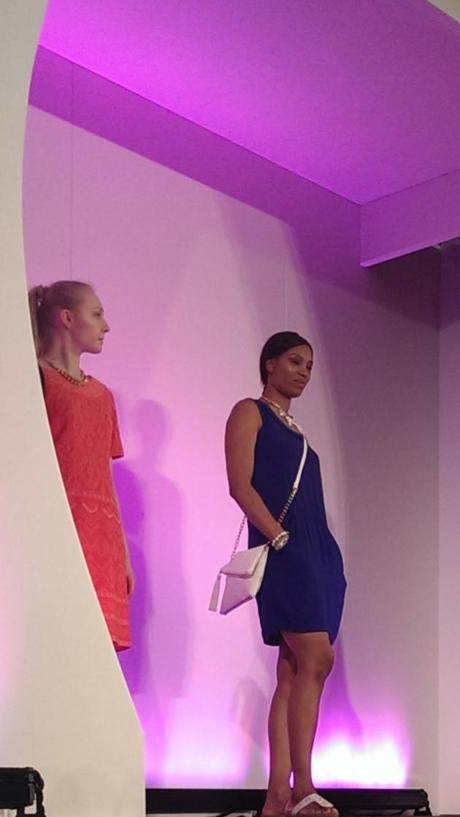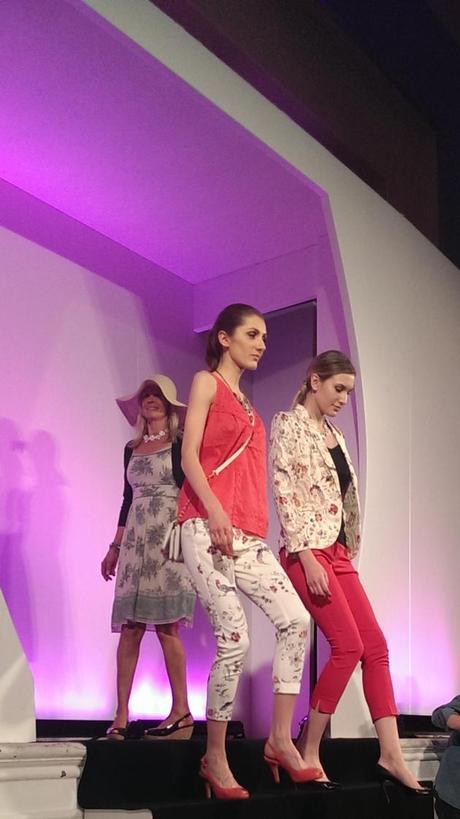 Monsoon are going all out with the patterns, I adore the delicateness of the flowers and birds in these Portia print trousers. These prints are oh so cute, and so typical of monsoon.
Fat Face and Captain Tortue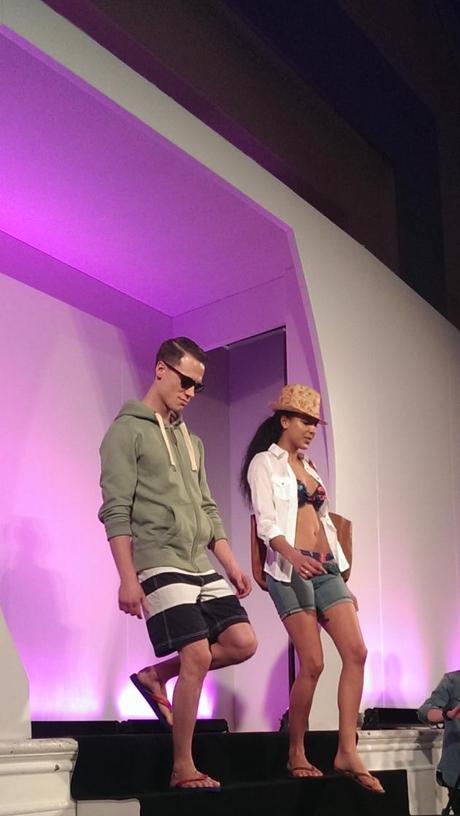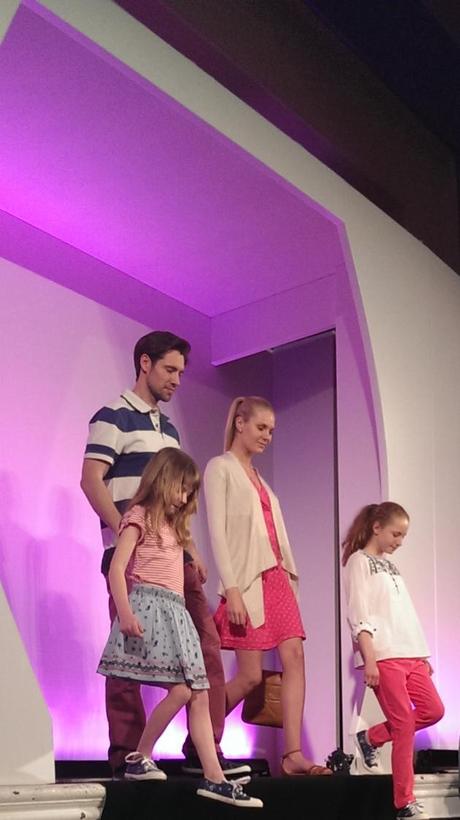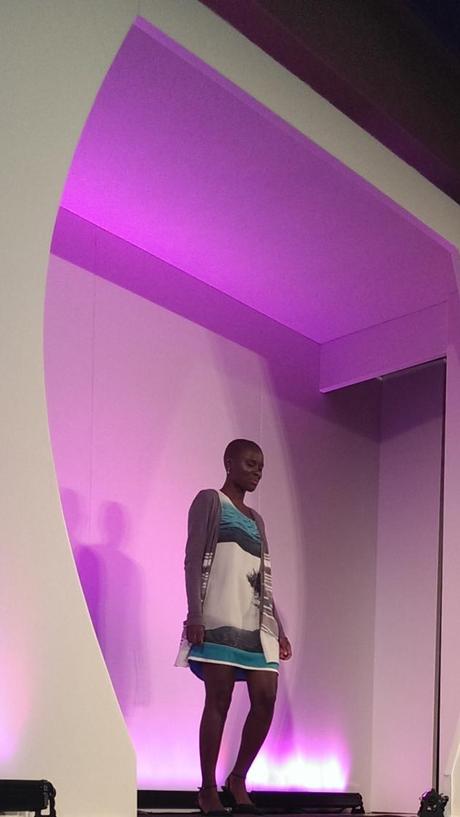 Jeremy France Jewellers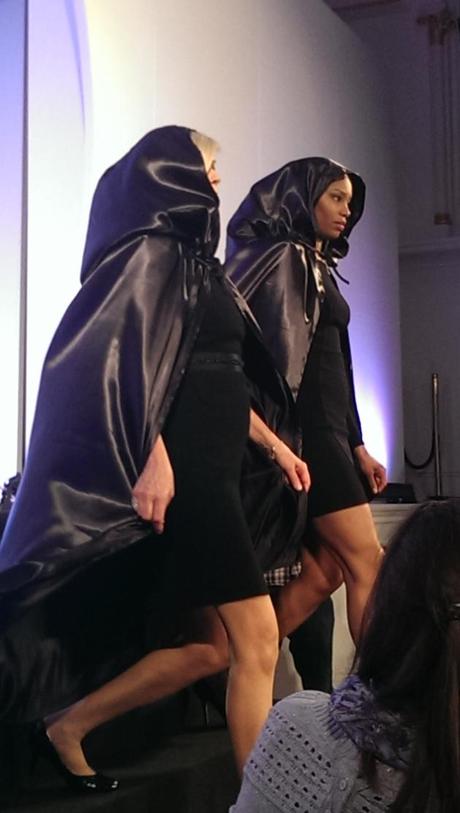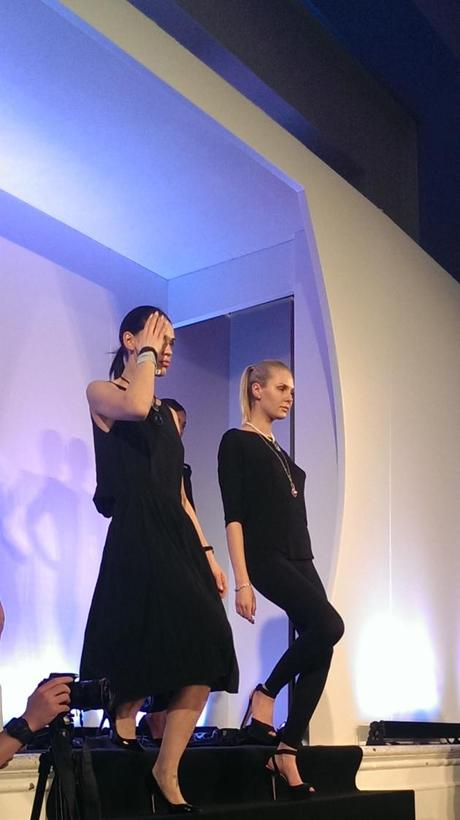 I really enjoyed the catwalk from Jeremy France Jewellers, the capes and all black outfits really helped draw all attention to their statement jewelry.
Pavilion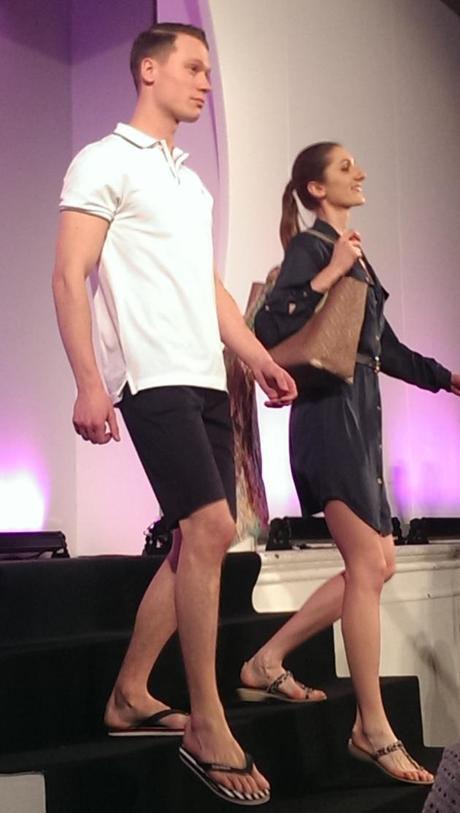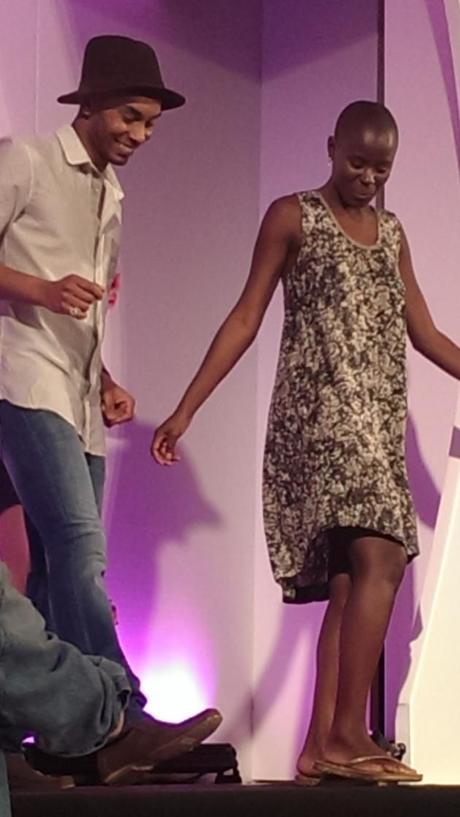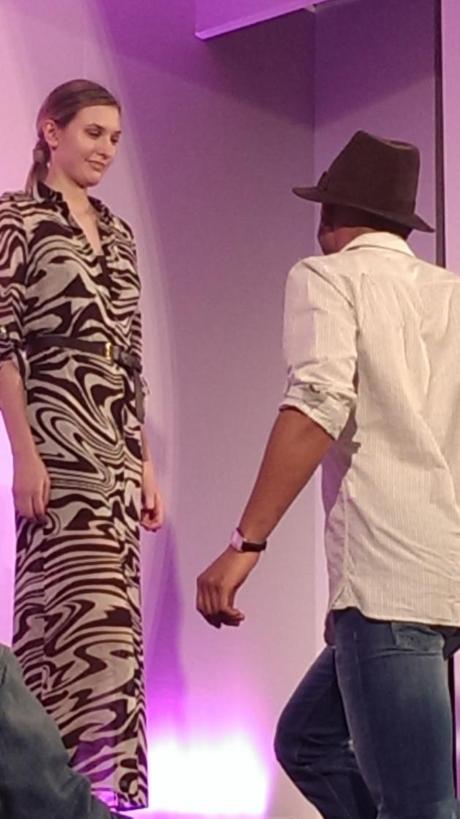 Finishing the show, was Pavillion, which I found a bit disappointing. To be honest, I wasn't sure where the shop was, (I do now), but I was hoping for a bit more color and SS potential in their clothing range. Although, it does cater for those days, when your feeling a little less daring, and your can't go wrong with a floaty, printed dress this SS.
What are your thoughts on the outfits from the catwalk? Any key SS trends you can see? Any items your adding to your wishlist?
Lots of Love,
KBxx
 Twitter : Beautybykaris - Instagram : Kkbrelsford
Bloglovin : Beautybykaris - Facebook : Beautybykaris