Happy December! The other day we decided to go to the Winchester Christmas market, as last year we didn't get time to go, I had never been there before and I was pleasantly surprised. I already love Winchester - the chilled atmosphere, the range of restaurants and the history all draw me in. Plus for this month the Cathedral has been turned into a Christmas wonderland!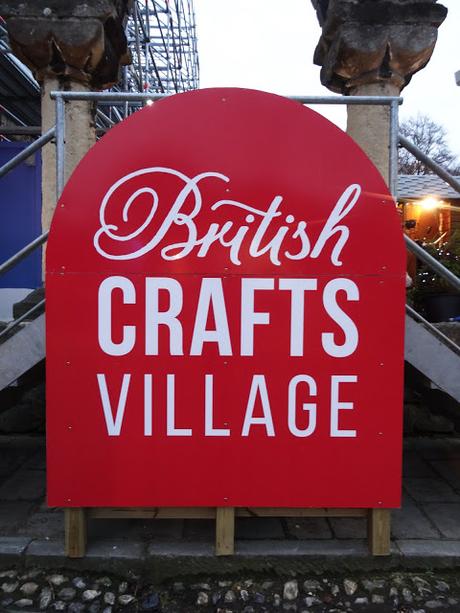 We went with a friend of ours, this was her first visit to Winchester, she loved it! The three of us first went to Alfies Pub for a light lunch and then headed over to the Cathedral for the main event. As we went towards Winchester Cathedral we smelt all the amazing foods and snacks wafting over which only drew us in quicker!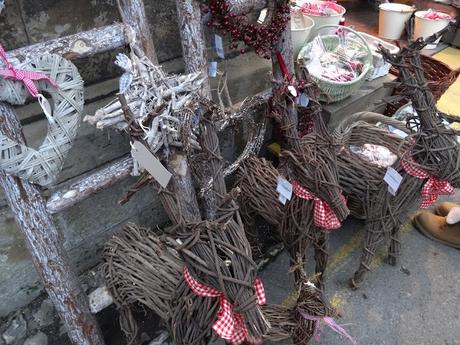 Cute reindeers made from branches
 In front of the cathedral there is around 7 huts which held home made wares, as well as an old fashioned cart full of  churros! We then walked around the side of the Cathedral and were blown away by the amount of wooden huts all decorated with holly and wreaths etc.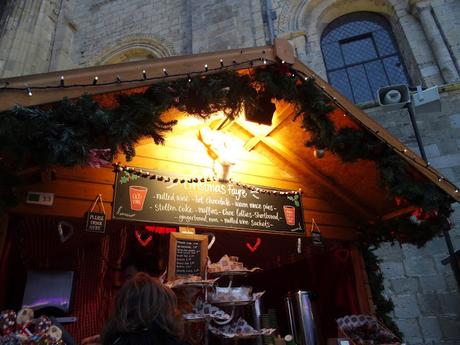 Christas Fayre - Hot chocolate and mince pies
We walked all the way around and each and every hut was selling different products, from hot chocolate and mince pies to hand made soaps and candles. We found so many little items such as tree decorations which were just so unique and beautiful. Unfortunately I didn't have any cash on me so I didn't purchase anything, but hopefully I will get to go again before Christmas! I might even go on the ice rink next time.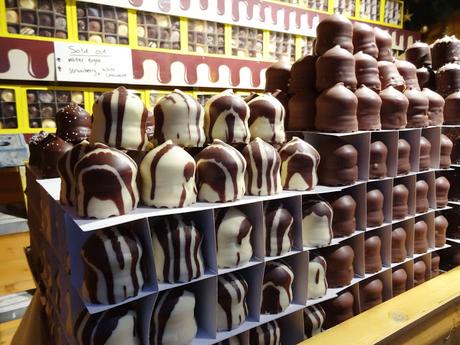 Just look at those marshmallows! 
We visited the food section where we came across this marshmallow stand - forgive me I don't know the name, but it's very easy to spot when you're at the market. Stacks and stacks of gorgeous marshmallow covered in flavoured chocolate! It was £1 for one and they were delicious - I had the gingerbread one. I have had some of these before as last year my parents bought home a whole 12 pack of them and we all enjoyed them thoroughly, so I was so glad when we came across the stall!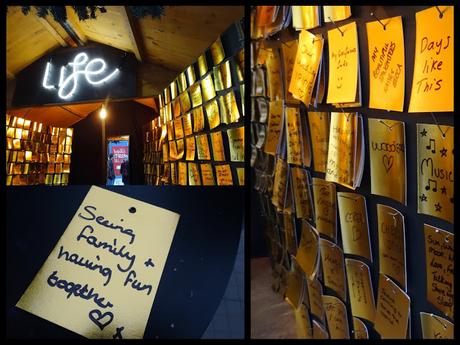 Life - From the church a stall about what makes you happy at Christmas
One of the stand out huts from the whole market, was this one from the church. It had a large rope light spelling out 'Life' along with hundreds of gold cards where people had written what brings them happiness at Christmas time. Each was so different - some were on the serious side; seeing family etc and some were the little things that make Christmas well Christmas, such as pigs in blankets and lots of wine! I decided to write my own - I wrote 'Seeing family and having fun together'. Soppy but so true! What makes you happy at Christmas time? Are you planning on going to any Christmas markets this year - which is your favourite? x