Thanks to Elle magazine I went on a little shopping spree on Asos - 20% off voucher in every issue (get it quick, the new one will be out soon!)I don't usually buy things off of Asos as I find it hard to find the things that I want, but it all fell into place the other day and I found EVERYTHING I wanted.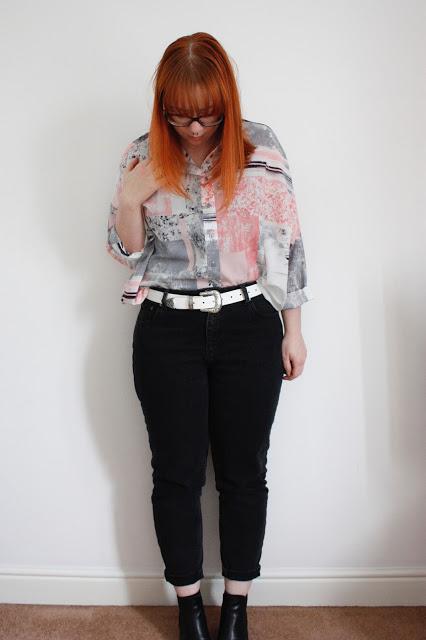 Including this whole outfit...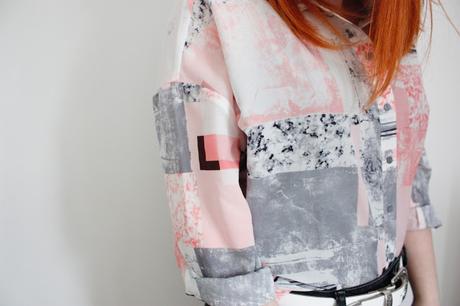 It is also all Asos own branded, which is so good! I found so many things that were a reasonable price and also good quality. The shirt I am wearing is my favorite at the moment, I love the gray and pink collage of prints and patterns - perfect for spring time! I also think it looks really unique which is what I love about fashion.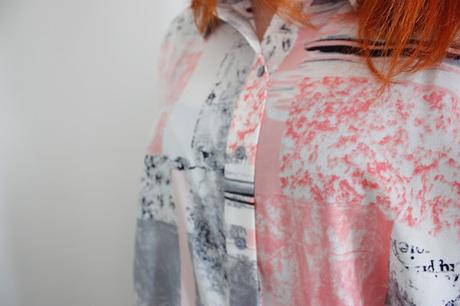 This is the Oversized Blouse in Contemporary Print and was £36, which is a bit pricey, but I love shirts it feels like good quality so I was happy to pay it. It is a huge fit, and quite boxy so I tucked it into my jeans for a relaxed feel, I also rolled up the sleeves.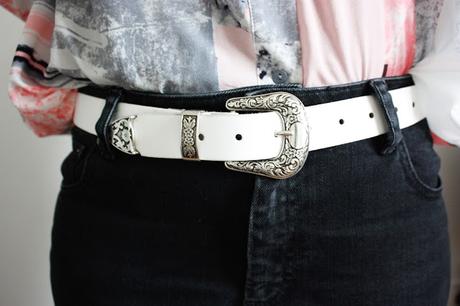 Another reason I decided to tuck my shirt in is because of this belt...just look at it. It is perfect. It is real leather and the silver hardware is just to die for! This belt cost me £16 and is called the Leather Western Tip Waist and Hip belt which I bought in a medium and it fits perfectly.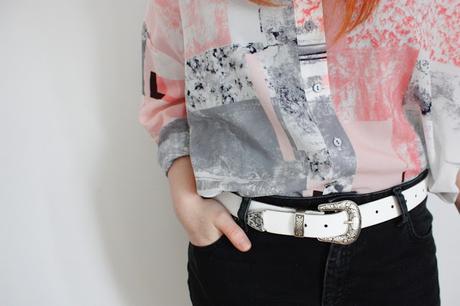 The final thing are these jeans, they are the Petite Fairleigh High Waist Slim Mom jeans in washed black and I am in love. They fit like a dream...unlike other mom jeans I have tried in high street shops. They are a size 32 waist (I'm usually a 30) but they fit so I don't care that they're a bigger size...it doesn't matter anyway! 
I adore this outfit so much and I want to wear it everyday but I'll try not too! Have you bought any Asos branded clothing recently? What did you think of it? x