I can't say I have ever been to an Asian theater show, and I would be lying if I were to say I would go out of my way to purchase tickets. It was just never something that interested me until I read up about The Red Dress.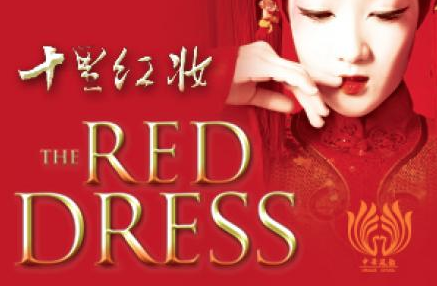 I don't know how I would feel about this show until I actually see it, so I cant be the one to judge whether this show is good or not. But one thing I do know is I am a sucker for romance, hence the reason this show caught my eye.
The Red Dress
tells a bittersweet and beautiful love story in Southern China.

 

In an old town, a boy named Ayong (played by Zeng Ming) and a girl named Yue'er (played by Cheng Lin) are childhood playmates, and, in the first bloom of love pledge to marry. Ayong promises Yue'er he will "return home in silken robes and take her as his bride" and leaves town to make a living. Time passes and Ayong himself disappears without a trace. Yue'er, alone in her imagination, longs for the festivity and joy of the "ten-mile red dowry" of her wedding day, and waits in her beautiful dreams.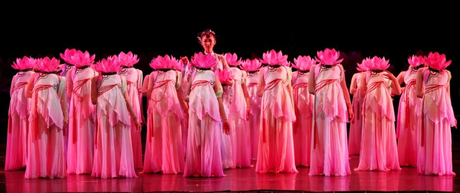 Through the unique language of Chinese folk dance this production conveys the grandness and exquisiteness of China's folk culture, as well as the Chinese dream and pursuit of peace and happiness. With a combination of southern China's folk customs such as "Daughter's Wine" of Shaoxing, "Descendants' Bucket" of Ningbo, "Rolling Silkworms" of Jiaxing, and others—the production paints a vivid picture of a most cherished ceremony of a Southern Chinese girl's life. It consists of four acts including "Dream Love" "Dream Farewell" "Dream Return" and "Dream Wedding".

The Chinese National award-winning ballet

The Red Dress

 heads to Melbourne for an exclusive season at the Palais Theatre 10 and 11 March 2015. The

world premiere was held in New York in March 2014 to excellent reviews. CAEG is excited to return to the Palais Theatre having previously presented critically acclaimed productions of The Embroidery Girl and The Peony Pavilion.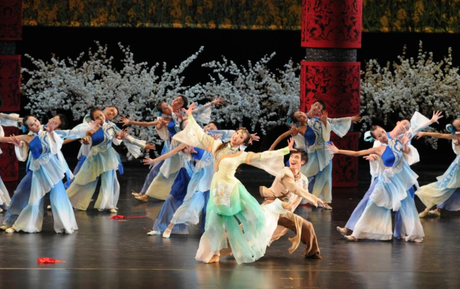 SEASON DETAILS
VENUE

  
Palais Theatre, Lower Esplanade, St Kilda
DATE

  
Tuesday 10 and Wednesday 11 March
TICKETS

  
Ticketmaster www.ticketmaster.com.au or 136 100
SHOW TIMES

  
7.30pm
PRICES

  
Tickets from $24.00 to $70.00

  

http://www.sexercisethemusical.com
WEBSITE

  
www.palaistheatre.net.au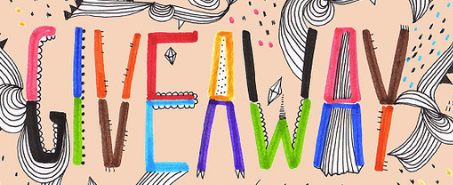 I have teamed up with The Little Red dress to be able to give you the chance to win 1 of 2 chances to win tickets to the opening night for this event.
All you have to do is tell me in 50 WOL "Why you want to see this show".
2 double passes for the Tuesday 10th March, 7.30pm performance.
ENTER BELOW
Win 1 of 2 Tickets to The Red Dress