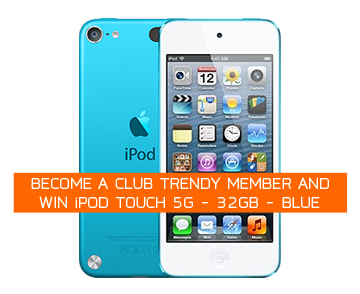 For a good start of the New Year 2013, MyTrendyPhone provides you with the opportunity to win a valuable and fashionable device – an iPod touch 5G 32GB.
To participate in our contest, the rules are the same as before:
* Sign up for our Club Trendy
* Make a purchase between 1st and 31st January 2013 and get 7% discount, valid for all permanent members of the Club Trendy
Visit our Club Trendy contest page in order to register. The contest runs until February 1st, 2013 and the designation of the winner will take place on February 3rd.
Be cool and trendy with this new music player from the Apple brand. The iPod touch 5G offers many features for all music lovers. In addition to its compact design, which is ultra-thin, very stylish and very portable, the new iPod is ideal companion for you wherever you go with your favorite music to listen to while you travel. The iPod touch 5G we give you comes in blue color and with an incredible 32 GB storage! Imagine how much music you can carry with you every day in this little device!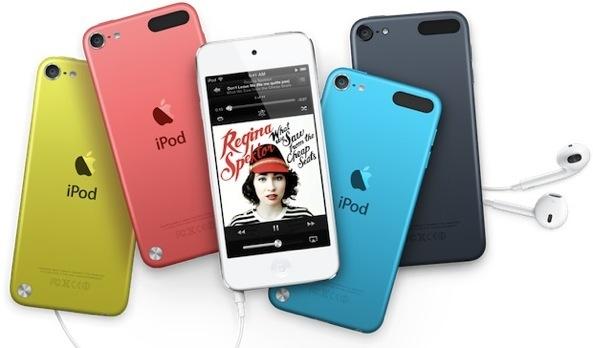 iPod Touch 5G – Available Colours
Become Club Trendy member and be the lucky winner of the iPod Touch 5G!