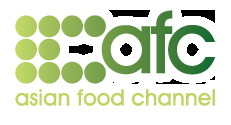 Recently, I've been a big fan of Asian Food Channel. This food network cater a lot of recipes from any countries in Asia. They introduce me to a variety of foods which I think are so delicious. This is also the home of the best chiefs in Asia. 
I love to have the recipes they cook in the show. As I was watching one of their TV shows, they happen to hear what I'm thinking. They advertise on where I can grab their delicious and yummy recipes. Its all made available at
Asian Food Channel Website
particularly in the Recipes Section.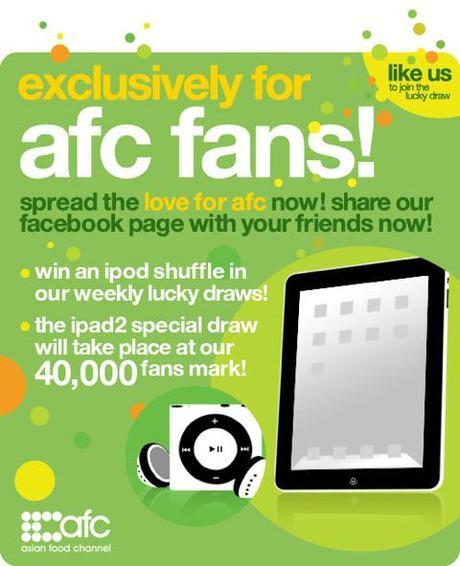 When I visited their
site
, I happen to notice that they are having a contest at the moment. Joining this contest is just as easy as liking their Facebook Fan Page. Yes! You heard it right. Who wouldn't want to win an ipad2 just by liking a fan page? 
In addition to that grand prize. They are also giving out ipod shuffle every week on their weekly draws. Contest will be effective from September 6 to November 15, 2011.
What are you waiting for? Head up to AFC fan page now and like their page! Don't forget to register afterwards.