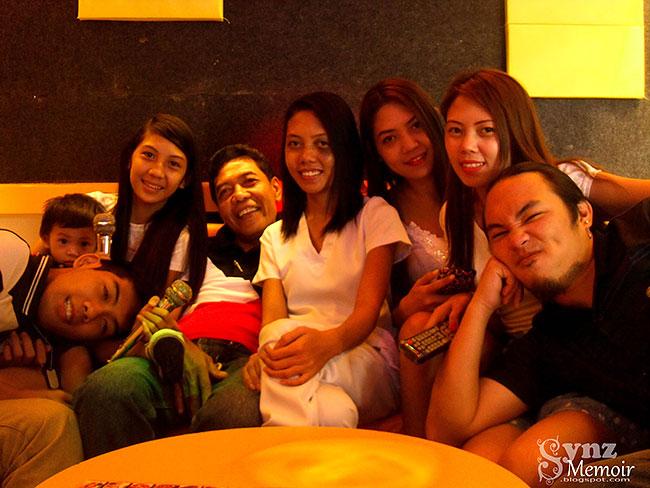 Every father's day, we always buy our father a cake to tell him how blessed and thankful we are that he is our father. But this year, we want it to be different. Instead of buying a cake and celebrate father's day at home, we brought him to a Family KTV bar to spend a quality time together. We still bought him a cake though. :)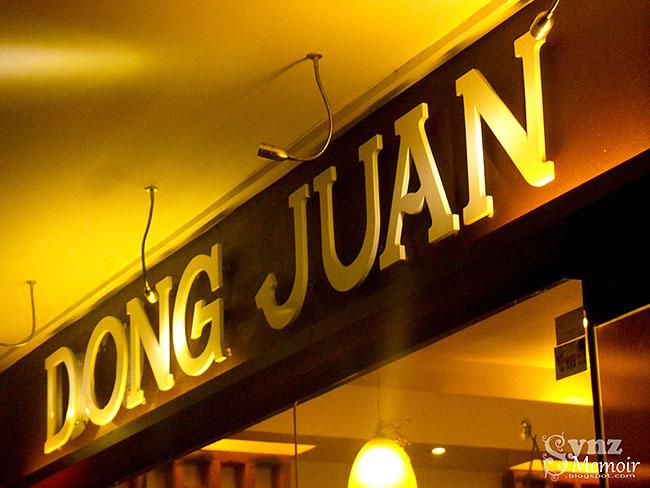 After singing our heart out, we went to Dong Juan for dinner. Since it is father's day, my siblings and I agreed to pay the bill for this one.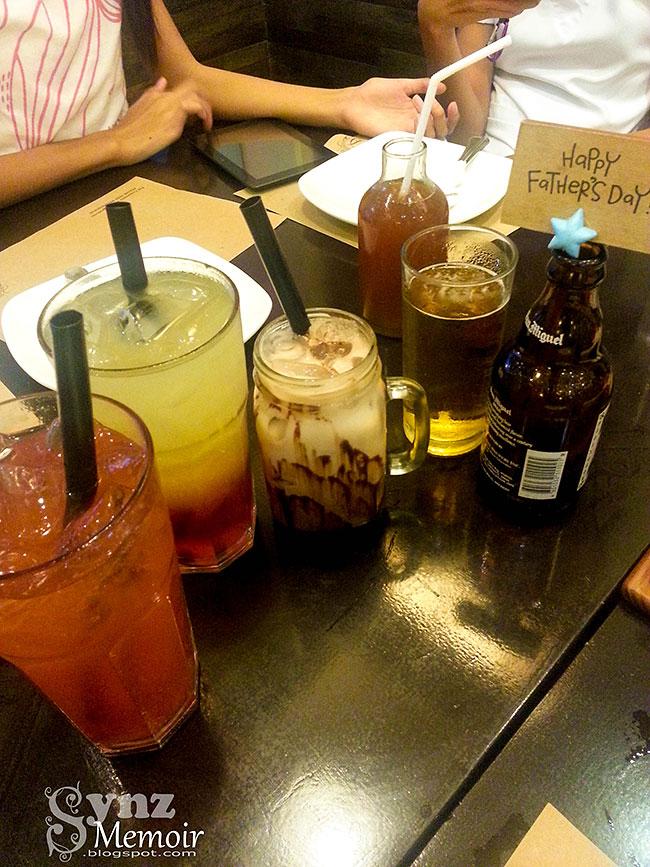 I love the glasses they use for their drinks. So cute! We order a couple of their best seller drink---the Kalamansi Blush (Php89). We also had a Tsokolatte for Php79, Lemon Iced tea at Php39, a couple of 7up (Php29) and a San Miguel Beer (Php69) for my dad.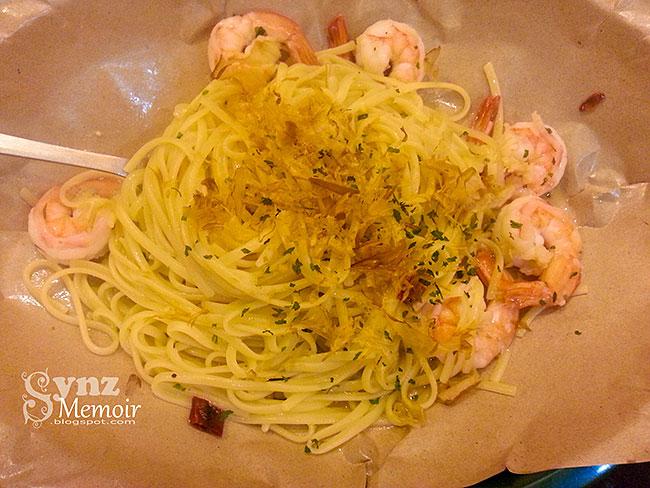 This one is interesting. Gambas Al Alijo Pasta (Php229). I was so amazed by this pasta. See that brown toppings? Those things move with the flow of steam emitted by the pasta. So cool! The pasta was a bit bland though. I will pass ordering this if I happen to visit the place again.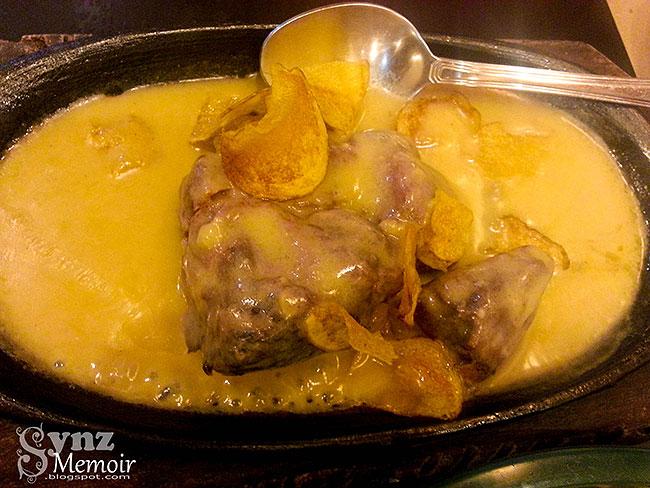 This is one of my favorites. All Meat Pochero for only Php249. Pochero is my father's favorite that is why I ordered this. I was actually imagining the usual pochero with soup. I never expected to get this instead. I wasn't disappointed though. The meat was tender and the gravy.. So perfect. And the potato chips topping was a plus.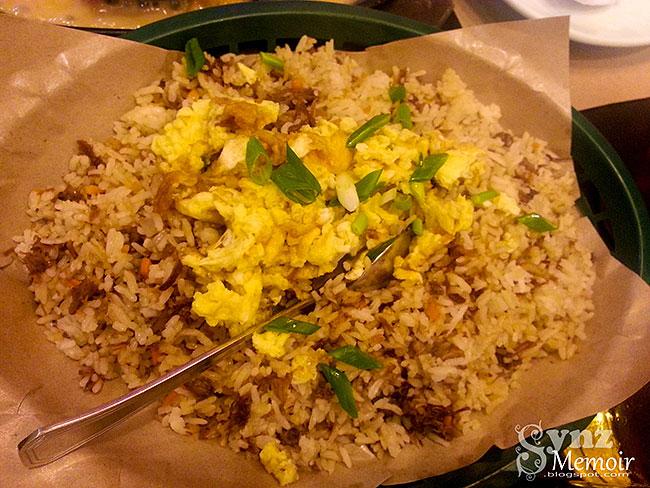 Dong Juan Fried Rice (Php349). I wanted to order a platter of plain rice but they don't have it on their menu, so I just ordered this instead. Rice mixed with pork, onions, carrots, and topped with scrambled eggs and green onions. I totally love it!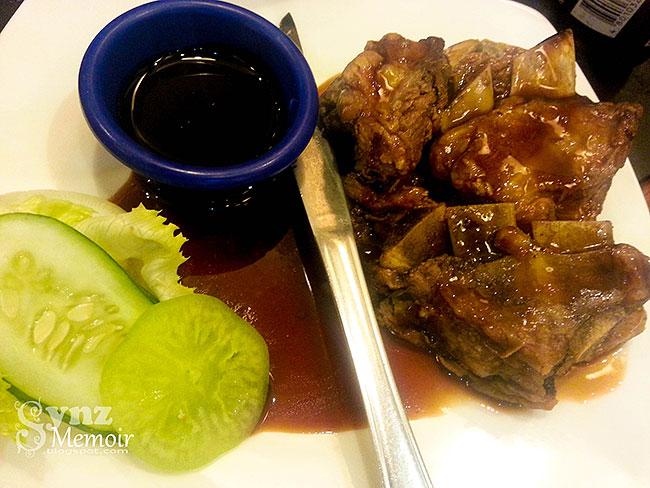 Baby Back Ribs in Barbecue Sauce (Php279). To be honest, I forgot how this one taste. But I'm pretty sure this isn't one of my favorites. And also not the kind of Baby back ribs my family adores, because we had few leftover of this.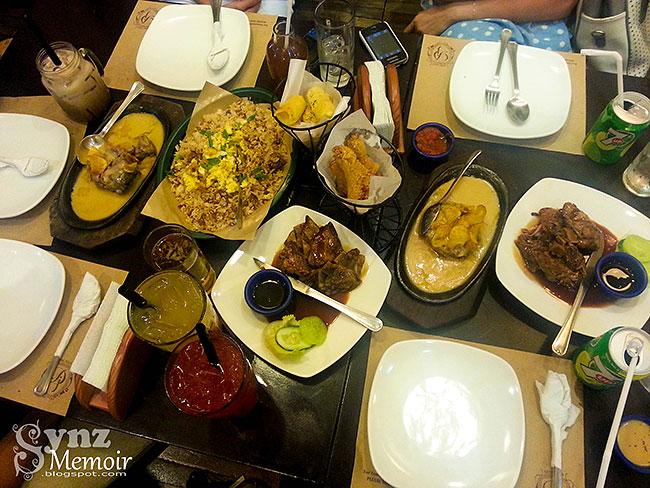 We also had Burger Steak (Php119), which everyone loves. A mozzarella sticks (Php239), which made me realize that I don't like mozzarella cheese. And we also had Chicken Drumsticks (Php219), which my brother consumed all 3 drumstick and left us with nothing. I guess it was great.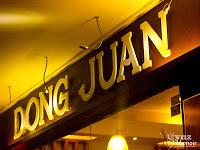 DONG JUAN
2nd Floor 2 Mango Bldg. Mango Ave. Cebu City
Contact: 520-JUAN (5826)