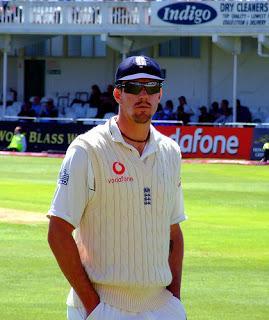 So, after months of awkward talks, discussions in the
cricket online live
, and a bizarrely named period of 'reintegration', Kevin Pietersen is back in the England squad.
His route back into the international fold has not been straight forward, and has only really been possible due to a number of grovelling apologies.
Pietersen clearly has been made to jump through some hoops to get his place back and reflect on the damage his over-inflated ego has had on the squad.
But it is that ego that is also the 32-year-old's greatest strength. Pietersen thrives on his status as a superstar cricketer. With the crowd behind him and the cameras pointed in his direction, he flourishes. 
He is one of the game's most devastating batsmen, capable of turning a game in his side's favour within a few overs.
Of course, that huge ego needs massaging and has to be carefully managed. That has not been the case in recent months, with his expulsion from the squad the all too inevitable outcome. But in welcoming a remorseful KP back to the fold, have they taken away his greatest weapon?
Like players who need to be angry in order to play well, Pietersen needs that supreme confidence and belief that he is better than anyone else in order to operate. If he is going to stride out into the middle conscious of his place within the team, will his natural free-flowing game be hampered?