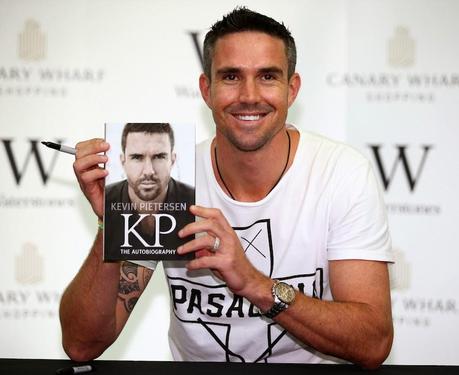 We know how much technology has affected the world. With the advent of twitter accounts of celebrities, it has begun to affect cricket as well. As I'm saying this, tweets must be coming to your mind, but I'm not talking about them only. It's not only that cricketers are now vocal on social networking sites, but I feel the rise of free speech in the world is making them free to speak as well.
Now that anyone can voice their opinions easily through internet and communicate with big personalities or protest against anything they dislike, I feel cricketers are also finding the freedom to express themselves.
It is well known that cricket boards strictly prohibit players to say anything against them and often give warnings to players who are controversial. But of course players are free to speak once their career is over. It has always been so, but I feel nowadays cricketers are more likely to come out in the open because people are more willing to listen and with the rise in media, it is easier to spread their word.
I suppose as the stories frustrate them, celebrities often feel a need to let people know the truth. Famous people, sportspersons included, care about entertaining people and often care about what people think. Cricketers in their playing days mostly have no choice other than to keep mom.
I find it to be quite unfair the way the board and the coach rule the players. They are not children to be disciplined by strict parents. They have talents we are thankful for and they work hard to bring passion and entertainment into our lives. It is unfair for boards to ruin their careers and watch their lives. The coach and the board should go as far as selecting the best bunch and keeping them only so disciplined that their performance is not affected. It must not be tolerated if they bring personal feuds or profit into team selection and the coach is only there to train the players, he is not their boss.
We often see how careers are ruined and how selection is unfair. The prime focus should be on playing for the country and winning rather than the personal conflicts, such as the one between England's star performer Kevin Pietersen and the ECB. And if you didn't notice, Steven Davies has never made it to the English team post declaring he is gay. It's not a coincidence. He played his last one-day on 6 Feb 2011, announcing he is gay on the 27th of the same month and has never played since. I thought he was pretty good, up with the best options for wicketkeeping for England.  Now where are the protesters?
More..
The misery called English cricket
The screwed up English cricket
What makes a team win?
Swann - KP still important for England
Kevin Pietersen Sepia Wallpaper