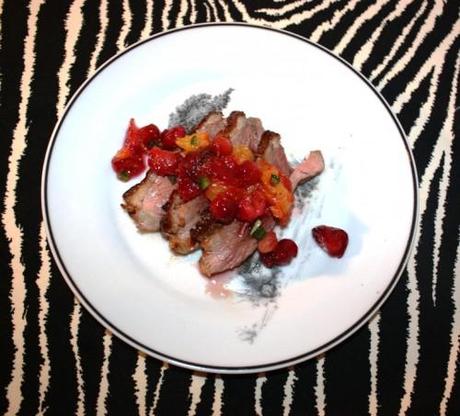 The wild in this recipe for Wild Cranberry Sauce with Oranges refers to freshly picked crimson berries from your local natural bog.  Napeague, the untamed stretch between East Hampton and Montauk, is home to the majestic Walking Dunes.
Why "walking?" The undulating series of nearly 100′ tall sand dunes, created by hurricanes and nor'easters, continually creep southward, walking over all in their path.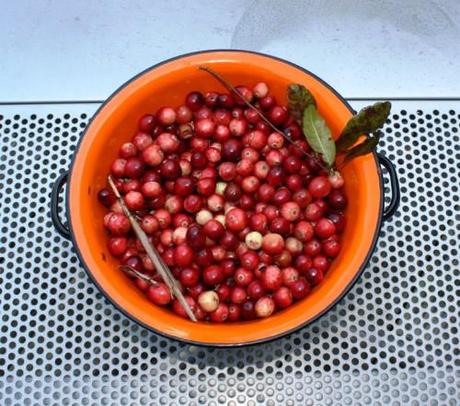 The dune crevices are ideal for cranberries. Come fall there're cranberries aplenty for all East End foragers with a bucket and the patience to nestle down into the wet, weedy underbrush for an afternoon of leisurely picking.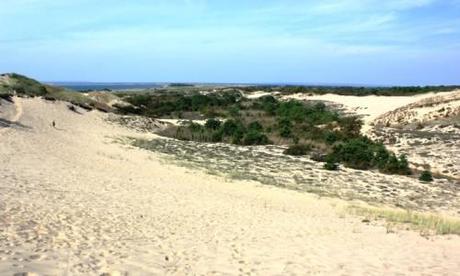 Cast your mind forward. Thanksgiving dinner.
Family/friends/guests: "Oh Mabel, your cranberry sauce is delicious!  Whats your secret?"
You at your most nonchalant: "Oh, nothing special, I just use the wild cranberries I picked in a lovely little bog I know. It does make a difference, don't you think?"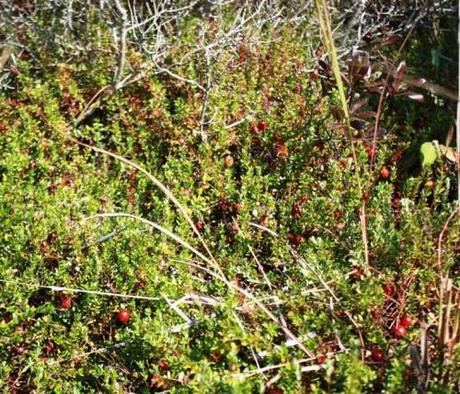 No need to limit Wild Cranberry and Orange Sauce to the  holiday table — it's divine on slices of rare duck breast and on pretty much anything else you can think of.
SpecD did  a Wild Wild Cranberry Sauce a while back — check it out if this seems to tame.
WILD CRANBERRY AND ORANGE SAUCE
Recipe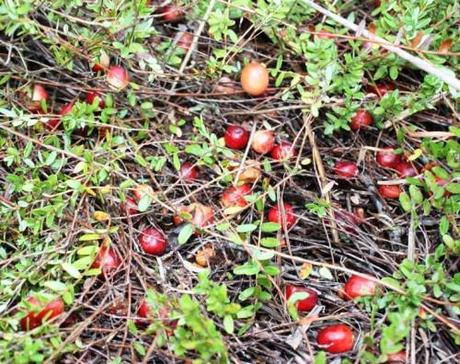 4 c. fresh-picked wild cranberries, washed and picked over for stray twigs and leaves and such (store-bought works but what's the fun in that?)
1 c. sugar
1/2 c. water
3 oranges
2 jalapeños1. Prepare the oranges. Use an orange zester to scrape off all the orange outer rind of the oranges into long thin strips. Set aside.2. With a sharp knife cut off all the remaining white pith. Save the pith pieces which have some of the orange pulp attached to the inner sides.3. Working over a bowl to catch the juices, hold the naked orange in one hand (the left if your right-handed) and with a small sharp knife cut out each segment of the orange, cutting between the membrane walls, releasing perfect half-moon pieces of naked segments free of membrane on both sides. Set the segments aside. Squeeze the remaining membrane mass into the bowl of juices. Squeeze the reserved pith pieces to release all their juice. Pick out any pips in the juice. Set aside.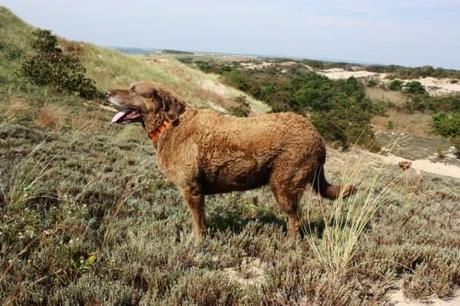 4. Cut jalapeños in half long-ways, remove stems, ribs and seeds. Cut the peppers into tiny dice, 1/8″ squares. Don't chop the peppers willy-nilly, that just doesn't look nice. Perfect little squares, all the same size, makes this sauce 
classy
.5. In a sauce pan bring the sugar and water to a full boil. Cook for 1 minute, stirring. Add the strips of orange zest, cook one minute more. If the sugar mixture begins to darken and caramelize, all the better. Stir in the reserved orange juice and add the cranberries.6. With the liquid still boiling, stir the cranberries until they pop open. Cook only as long as the berries burst but still maintain their individual appearances. Do not cook to mush.7. Remove from heat. Stir in the jalapeño pieces. Gently add the orange segments, careful not to break them apart.8. While hot, ladle into sterilized canning jars, seal and process in a boiling water bath for 10 minutes. Check seals.

 Print This Post