I have always found pastel and rainbow wigs to be mystical and ethereal looking. If you're into cosplays, check out Wigaholics for a wide array of wigs. 
Wigaholics reached out to me and had kindly sent this wig for review. I have never done cosplays though I have always wanted to try it even just once. I have a couple of blogger friends who do cosplays and I'm always amazed on how wigs completes their look. Sure makeup and costumes play a huge part, but with a wig, cosplaying a character takes it to a whole new level.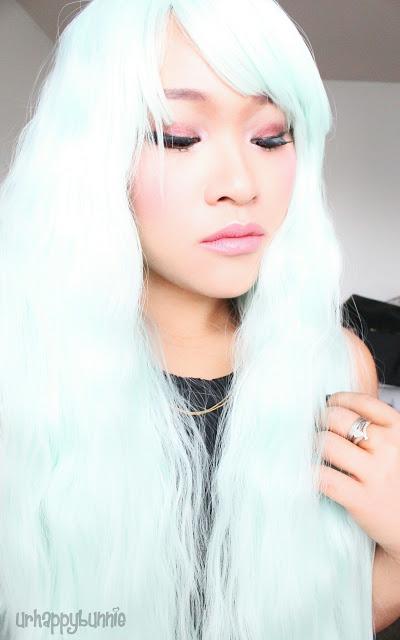 The wigs come in a set with a wig cap, a wig stand (which is actually good for displaying shorter wigs and not long wigs), and a hair brush. I think for longer wigs, it is actually best to store the wigs back in the bag and packed how it arrived. If you do want to display a lengthy wig, I suggest getting a taller stand.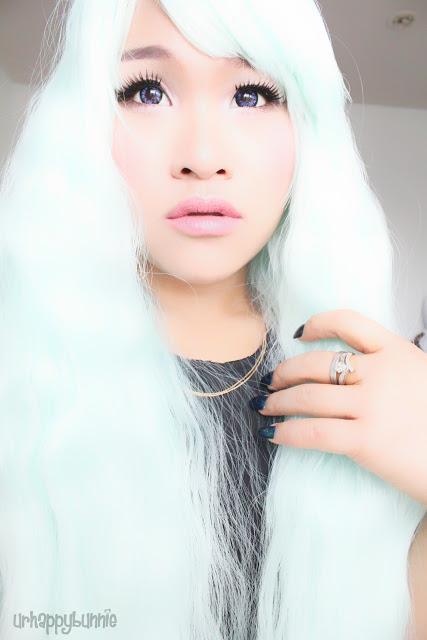 I actually chose this particular wig. It is the Baby Green Long Wavy (75 cm) and reminds me of pretty anime and manga girls with long, flowy, green hair. The color is very pretty as pastel mint as I'd like it to be. The length was also perfect since I have been wanting my hair to grow back to this length for months now.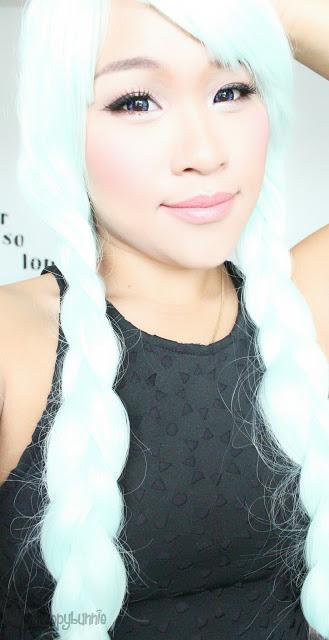 The hair is soft but is made of fine, synthetic hairs. And because it is synthetic it doesn't do well with heat styling. I tried and it didn't do well with that. One thing I noticed about this wig is that it isn't as high quality as some of the wigs I have encountered (while shopping since I've never actually bought one myself). It sheds a lot from the moment I have taken it out of the bag. Other than that, I really have no complaints since I'm using the wig for makeup looks rather than cosplays or trying to fool people that it is my real hair.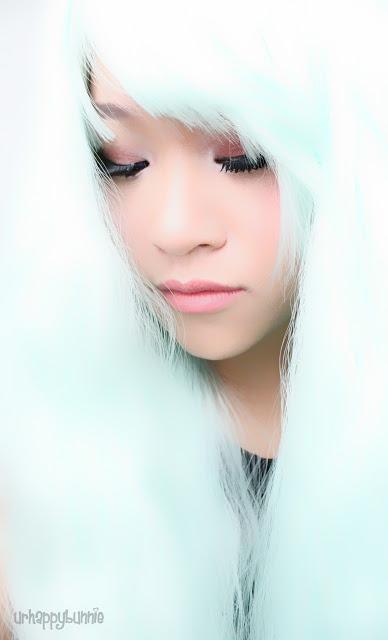 Wigaholics also offers premium quality wigs which I assume is much better in quality than the one I received. Don't quote me on that since I haven't tried it, but this Baby Green Long Wavy wig is affordable at $39.90 (on sale for $19.90). If you are looking for a wig on a tight budget for your cosplays and looks, this is the place to get it from!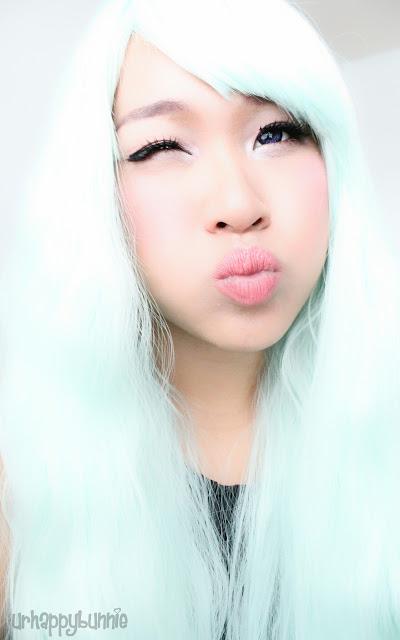 I really love the color of this wig. I think I might even do another look featuring this wig, perhaps a mermaid inspired look. For someone who has never had a bright colored hair such as this, it actually feels weird to look at my photos above. Perhaps the my makeup doesn't really match this hair that's why I feel weird but this color is really growing on me.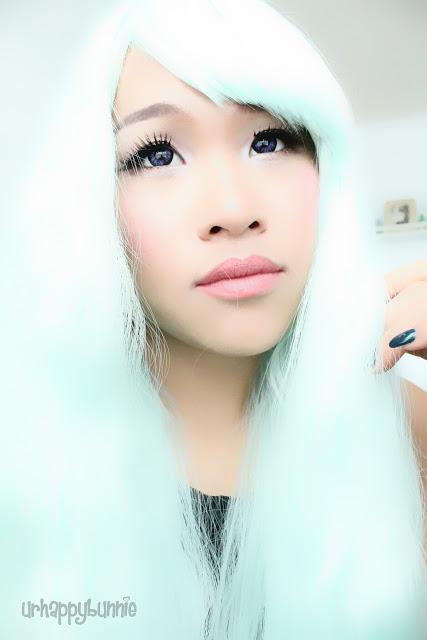 This is definitely a fun try on colored wigs and I'm looking forward to trying out more colors!  I love how weirdly different I look, like a whole different person. Taking photos was slightly awkward but extremely fun too! 
Check out Wigaholics for more wigs. They have a wide array of wigs in different colors, lengths and styles. 
*This product was sent to me for review but as always, my reviews are honest and based on my own opinions and experience.*