Looking for bright, dolly eye circle lenses for cosplay? Or maybe just a circle lens for everyday use that's head turning? Well, look no more. The Princess Pinky Twilight Reborn Series the most vibrant circle lens out in the market right now. 
The Twilight Reborn Series is 14.5mm in diameter and has this "Glowing Illusion Effect" which creates the illusion that the eyes are glowing and emitting lights. Notice the eye-catchiness of these lenses in your selfies. If you're a cosplayer, this will definitely add so much to your character and will make the eyes be the talk of the town.
Twilight Reborn in Grey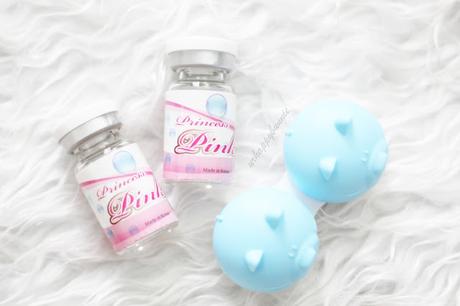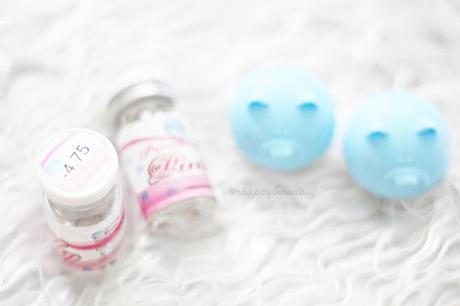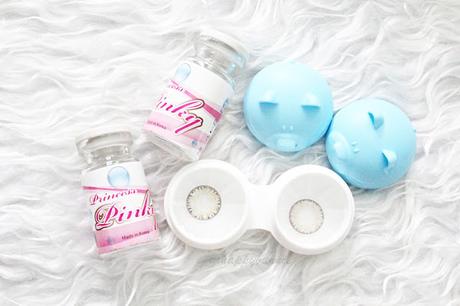 Diameter: 14.5mm Water Content: 38% Base Curve: 8.6mm Life Span: Yearly

Prescription / -0.00 ~ -10.00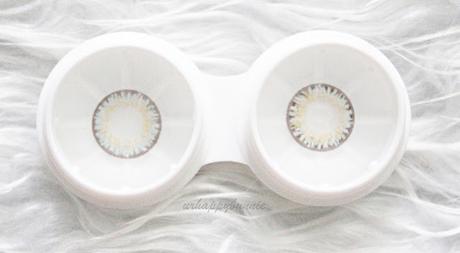 The design is very pretty on these lenses. It has yellow gold dotting towards the center which helps enhance the color and is a huge part of making this lenses appear to glow and illuminate when worn. The icy blue-grey shade is very light that will pop against darker colored eyes. The limbal ring is also prominent, giving a wider, dolly-eyed look.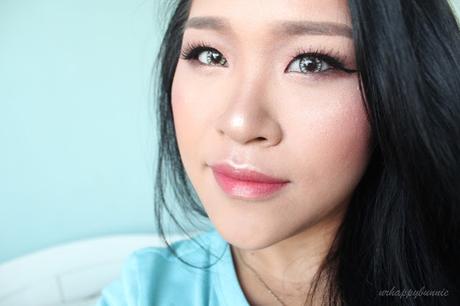 As you can see, this is such a vibrant lens. It definitely is more vibrant than the EOS Fairy Grey that I love wearing. Whereas other Twilight lenses look a little bit more natural, this definitely has that twinkling, glowing effect especially in low light. 
As much as I love the novelty and design of this lens, for some reason my eyes were really sensitive to this particular lens. My eyes started watering and blurring right after putting this on. It was definitely uncomfortable for me although the Twilight Reborn Series actually promises to be more comfortable than their previous Twilight Series lenses. I haven't tried the Princess Pinky Twilight Series so I can't attest to that statement. 
If I could look past this being uncomfortable, this will actually be one of my favorite lenses for a fun look. I am partial to gray colored lenses since they always enhance my look even without makeup. Sadly, I really can't go past this being uncomfortable to wear. I usually wear my lenses for about 8-12 hours and I normally don't have a problem with them. It was the first time I've had this reaction to a fresh pair of lens so it is such a bummer. 
As for the enlargement, I really like how this has a prominent limbal ring for the big-eyed look but I would've loved it more if it enlarges the eyes a little bit more but that is more of a personal preference for me although this is already is a perfect size for most.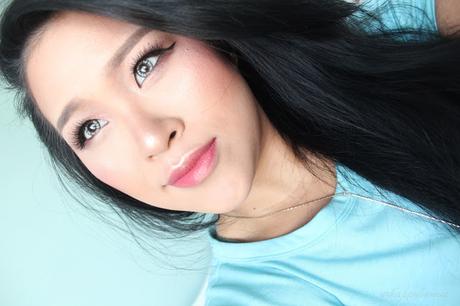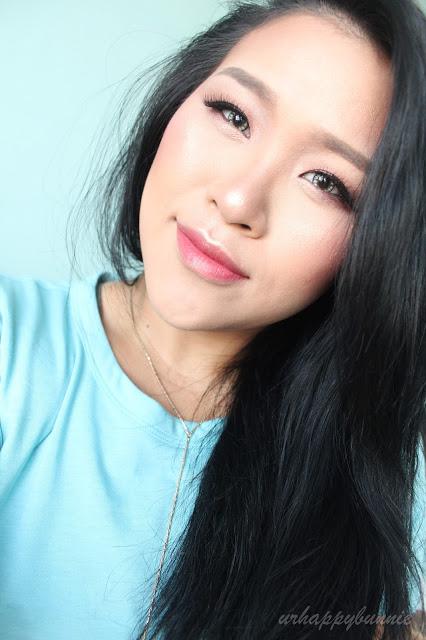 Verdict Comfort: 

♥

/5

Design:

♥♥♥

♥

♥

/5

Enlargement:

♥♥

♥

♥

/5

The Princess Pinky Twilight Reborn lenses retails for $28.90 per pair. You can enter the code "EYEDROPSFREE" at checkout for free eyedrops (until supplies last). Shipping is also free worldwide on orders $49+. 

I have mentioned in my previous review on a Pinky Paradise post which is the Princess Pinky Day Gemini Lenses that Pinky Paradise has halted shipping to Korea and the US. Good news, Pinky Paradise now ships to the US again, although you do have to provide a valid doctor's prescription for your eyes. 


Pinky Paradise has been around since 2006 and is a trusted and renowned online retail merchandiser of trendy circle lens. Their customer service is excellent. Despite this post to be a sponsored blog post, I have previously purchased from Pinky Paradise and I know that they truly deliver and they answer any questions you might have about your purchase or orders. They have 900+ lenses to choose from with authenticity guaranteed. They also offer free shipping to orders over $49.