Hey all...
Happy Sunday! Happy Mother's Day as well... What's special planned for the day?
As you could have made out with the title, I was too excited about the
Maybelline Pink Alert Lipsticks
when they had launched a month back - particularly the shades
POW2 & POW4
caught my fancy.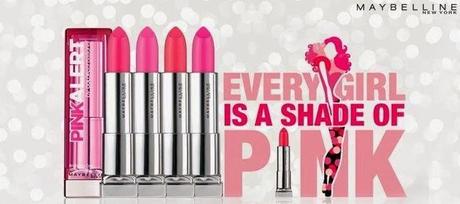 I had checked hoards of online swatches and had a gut feeling that somehow I had these shades already in my kitty :P
So when I was at the store, swatching these for
Swatch Santa
(click on red font to check all 4 POW swatches)
- it became evident what my gut felt was true after all! :D
Here you go with the comparison swatches first, before I tell you which ones in my kitty fit perfectly for the POWs I wanted to buy....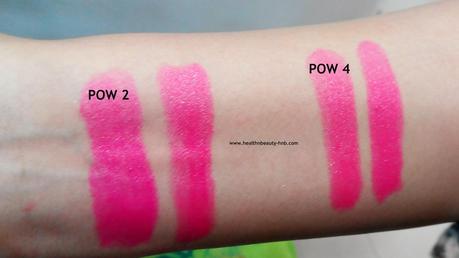 What matched POW2 then?
The most recent lipstick launch from Avon -
Avon Ultra Color Lipsticks with SPF15 in Hibiscus
is a 100% percent match for
POW2
!
What more, not only the shade matches to-to, but I got this Avon one for less than 200 bucks & its got
SPF15
too! :D
Maybelline Pink Alert POW2 - INR 375
Avon Ultra Color Lipstick (Hibiscus) - INR 229
(On offer most times!)
So, I simply got a deal there!
By the way, Santa has got you swatches of all the shades from the Avon Ultra Lipsticks in the blog. You got swatches grouped into 
Pinks, Red & Corals
and
Browns & Wines
as well.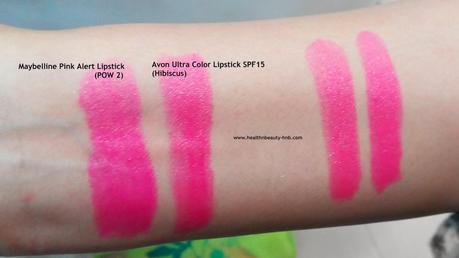 Coming to
POW4
now....
Now here is how you can get a deal, if you have been waiting for eternity for the Maybelline Colorsensational Vivids Lipstick range to launch in India, like me!
POW4
is totally same as the
Maybelline Vivids Lipstick in 910 Shocking Coral
.
Where Vivids is not launched in India yet & is available for purchase from
Feelunique.com
for about 7-8 pounds each (~ INR 800), POW4 is a steal at less than 50% the price - for just the same exact shade!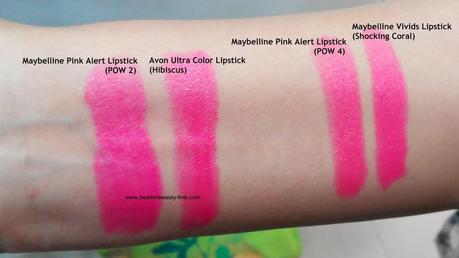 I would do a detailed review of these shades soon, so not commenting about the staying power here.

But would like to tell you, that the Vivids are really

really long staying

!!!! Lasts on the lips much better than a MAC for me! :D

For the record,

Maybelline Bold by Matte Lipstick MAT 1

is also the same exact shade as

POW4

, in a different finish.

Maybelline Vivids Lipstick (910 Shocking Coral) - INR 800 Maybelline Pink Alert Lipstick POW4 - INR 375 Maybelline Bold By Matte Lipstick (MAT 1) - INR 375

Moral of the story -

POW2

= Avon Ultra Color Lipstick SPF15

(Hibiscus)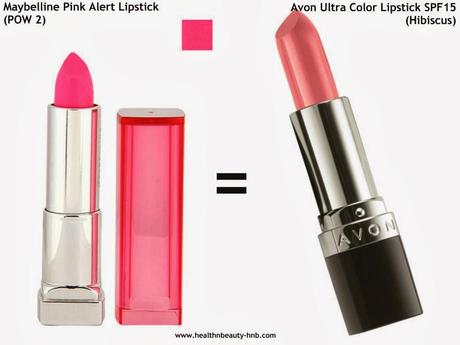 CLICK ON THE PIC TO ENLARGE

POW4

= Maybelline Vivids Lipstick

(910 Bright Coral)

= Maybelline Bold by Matte Lipstick

(MAT 1)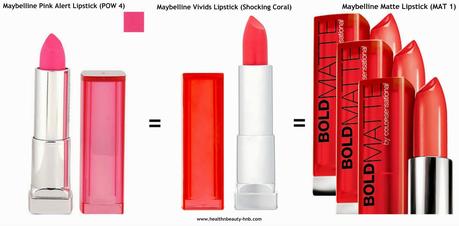 CLICK ON THE PIC TO ENLARGE
C ya soon! :)