This time Valentines Day is on a weekday... nevertheless I got no plans, as my Valentine is not around this year! Its going to be the usual work day for me....but that cannot stop me from getting dressed up right and feel love and warmth around?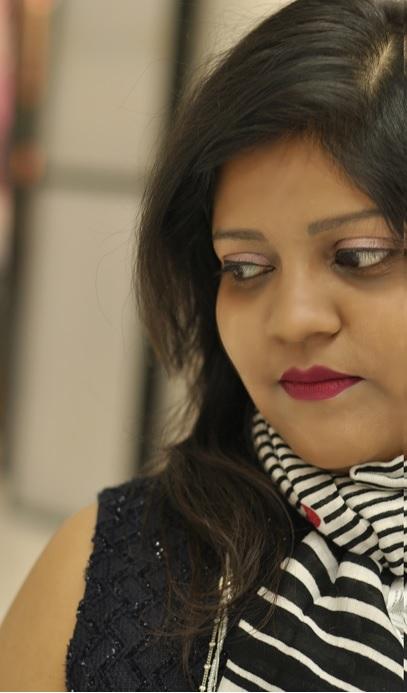 Here is my outfit post in association with FBB (Fashion Big Bazaar) -
VALENTINES DAY OOTD WITH FBB
I tried a simple look for all those working women out there, who can quickly switch from work clothes to something apt for a date - not too flashy or dramatic, at the same time not too understated or subtle.
This particular dress in navy blue has to be my favorite from fbb clothing. Its basically a knitted bodycon dress that will suit women of all sizes and shapes and the color is something that will look great on all skin tones. The criss-cross pattern in the front has shimmery strips to add to the oomph, making it the perfect date/party dress.
Forget reds & pinks, chuck out the blues from your life and head on an amazing date in this pretty dress this year!
I paired this dress with a cute white scarf from fbb again. It has stripes of varying width and little red hearts printed randomly - another versatile piece for one's wardrobe! Not too girly, at the same time pretty and feminine!
The scarf perfectly complements the deep colored dress and together they make sure you are covered for the light nip in the air in the evenings.
I threw in a lengthy, layered necklace to complement the outfit.
I am seen here wearing floral mojris to break the monochrome, though high heels or wedges will look great with this dress.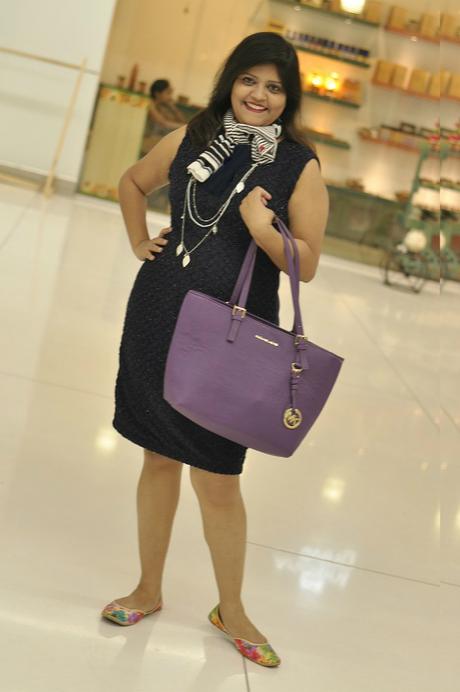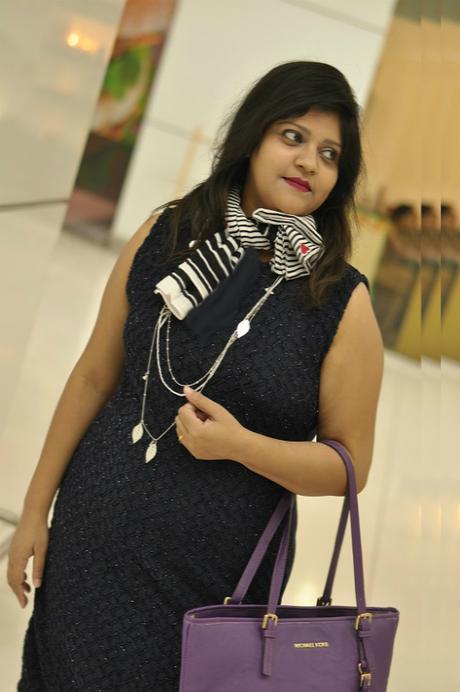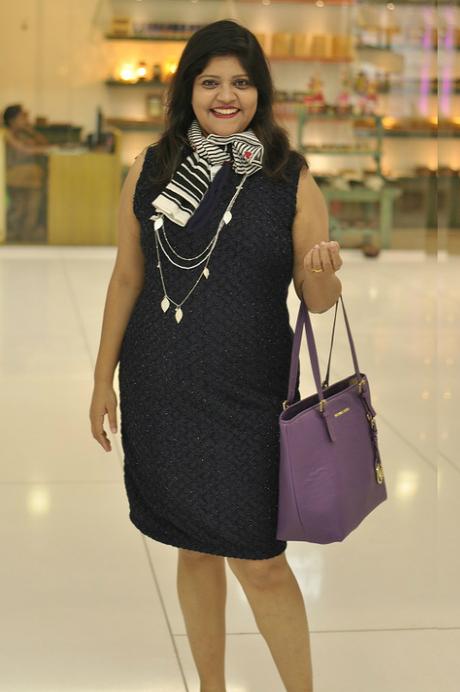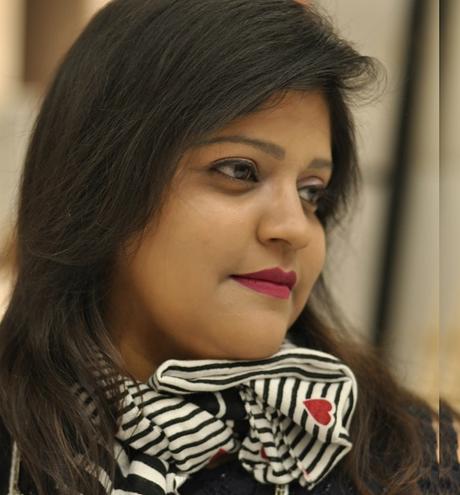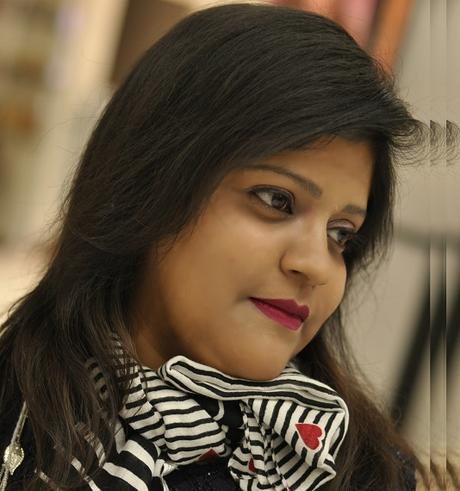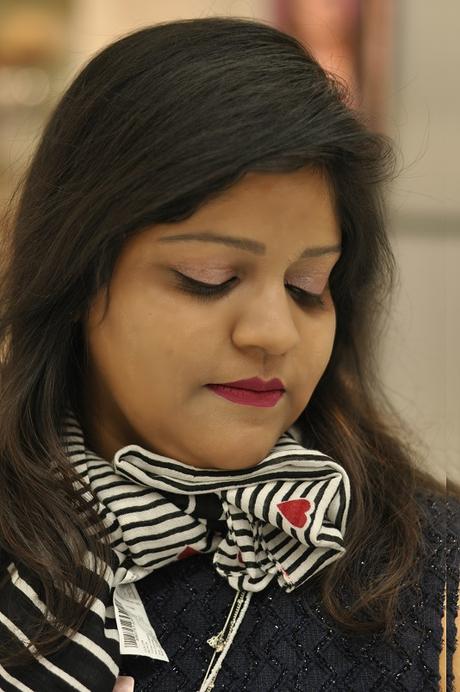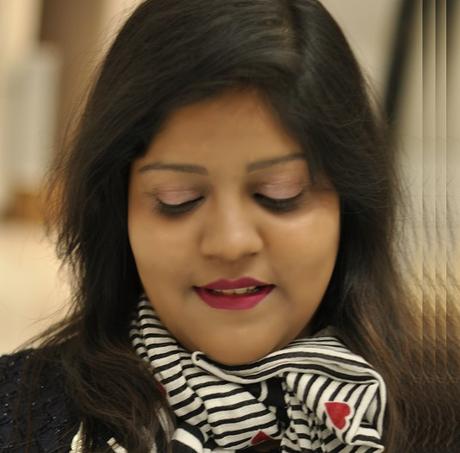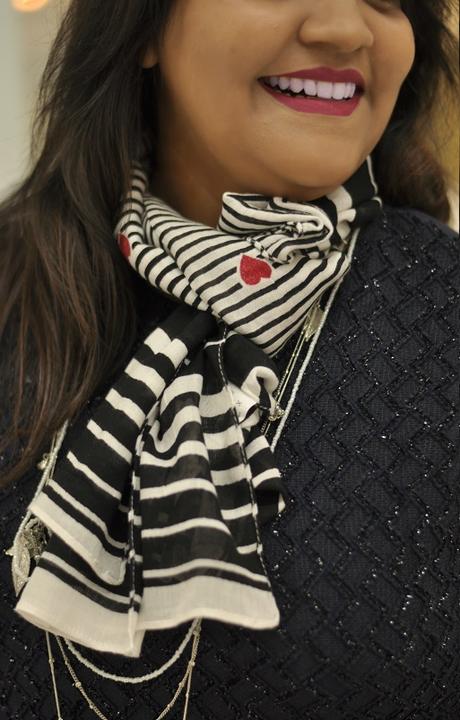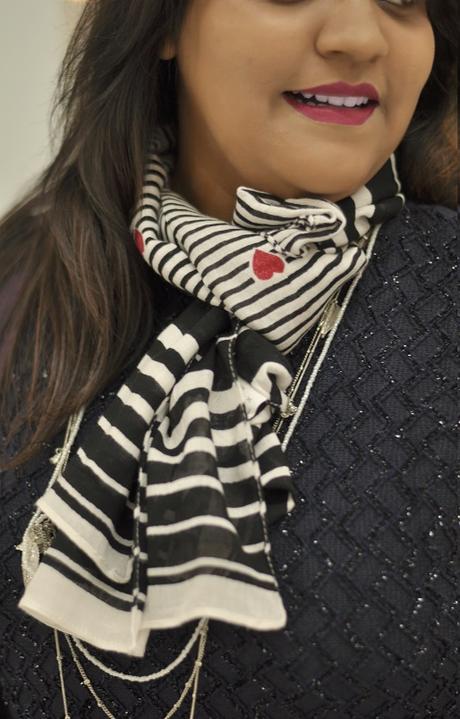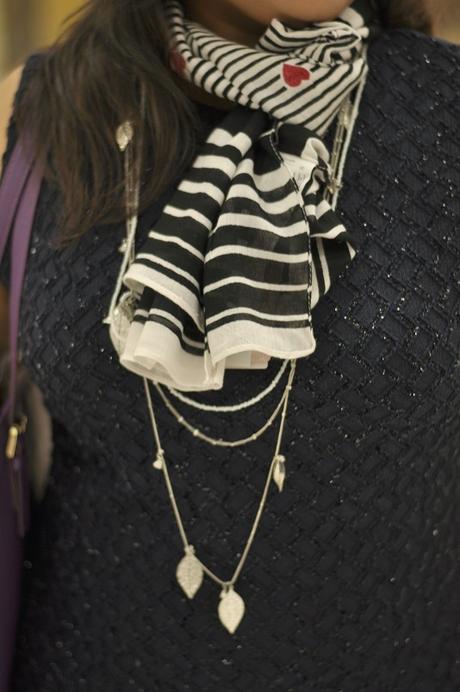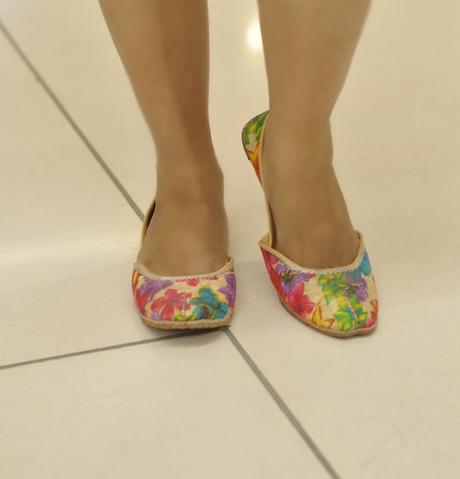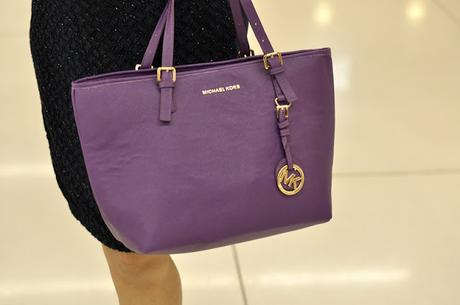 As you can see, I kept my makeup simple - natural base makeup coupled with a berry lipstick and champagne-rose eyeshadow and liners.
Dress & Scarf - FBB