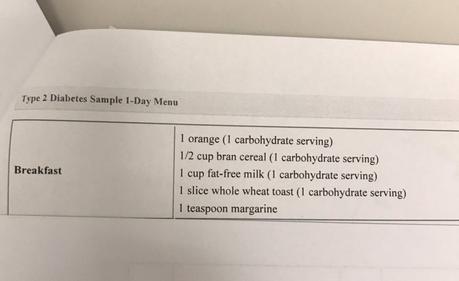 Here's a recommended diabetes breakfast from the world's largest organization of nutrition professionals, The Academy of Nutrition and Dietetics (AND).
The same organization prominently claims that type 2 diabetes "cannot be cured". That's probably very true for everyone who mostly eats exactly what the body can't handle, by following the AND advice above.
If you want a better way to manage and even reverse your type 2 diabetes, then check out our guide below.