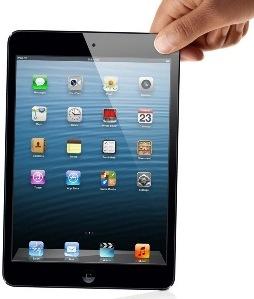 The iPad mini offers a full iPad experience in a smaller device.
The main change in the iPad mini compared to the existing iPads is the screen size. All iPads so far have a 9.7 inch screen. The iPad mini is much smaller and has a 7.9 inch screen with a resolution of 1024 x 768.
If we compare iPad Mini with other iPads, we will notice that the device is much like the iPad 2. The tablet has the same dual-core Apple A5 processor with 512 MB RAM. However, Apple still introduced some improvements over the iPad 2. The camera is much better, it takes pictures at 5 megapixels and it can be filmed in 1080p.
If you would like to have one of the latest tablets from Apple (which is very compact, thin and elegant), then we suggest to became our customer between 1st and 31st March, and you will get a chance to become the proud owner of this powerful, little device. By making a purchase with us, you have the opportunity to become the Club Trendy member.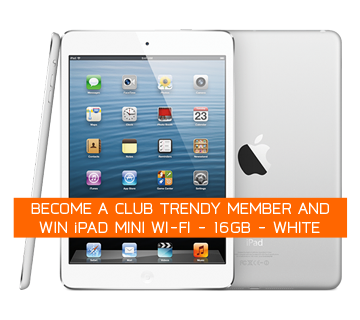 iPad mini WiFi 16GB is worth 336.00 GBP. It does not take much effort for a chance to win an iPad mini. One simple purchase at MyTrendyPhone is sufficient.
Read more: http://www.mytrendyphone.co.uk/shop/external/pages/uk/CTcompetition/