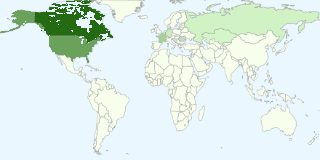 Yes, didn't come up with an idea good enough so I thought you'd see who you are. Look above on the world map.
Canada
United States
France
Germany
Russia
Taiwan
Kazakhstan
Netherlands
Portugal 
As well I get about fifty or more others who come in and out. It's mostly U.S. and Canada who rotate as well as France and Germany. Russia is interesting, they can post over 100 people and then way down to 4 or 5. Nobody emails me though, always wide open. 
It's quite interesting about this blog, most know it started 2009 and was to be a film make with a friend. But it didn't happen. However I managed to get a dozen features/MOW's. I didn't really know much about blogs, but I followed much of the online classes that I taught at UCLA, where I learned even more. I'm hoping to do more as well. 
And as for screenplays, I'm working on one, almost finished in 2 weeks hopefully and sneak out to San Clemente. My screenplay is taking place in a story about two people who were married long ago and divorced and now meet again single.
"The Old Days"