Remember all of that head to white talk in the fall of 2014 and now they say it is a big trend, come SS2015. I am still warming up to the idea of a head to toe white outfit, quite like the weather in these parts. Also, the more I think of it with a toddler on my case, I would be better off shunning that idea altogether.
I had been wanting to buy a layered necklace for a while now when I chanced upon a whole bunch of them over at Forever21. A layered necklace is the easiest way to accessorize or perk up any outfit. I am not big on jewelry but necklaces and statement earrings grab my attention.
In today's outfit, I am wearing a White tee and Blazer with a pair of boyfriend jeans, a shoulder bag and lace-up sandals.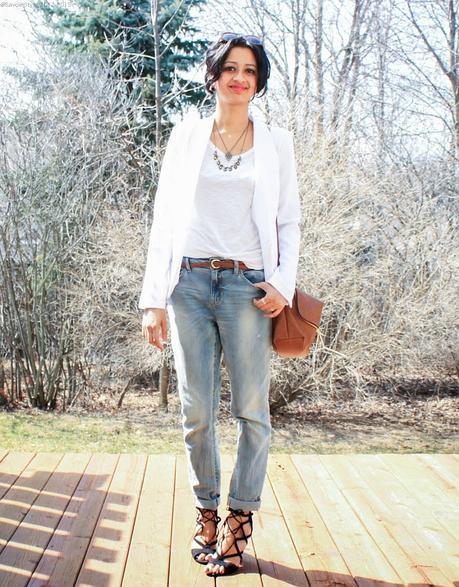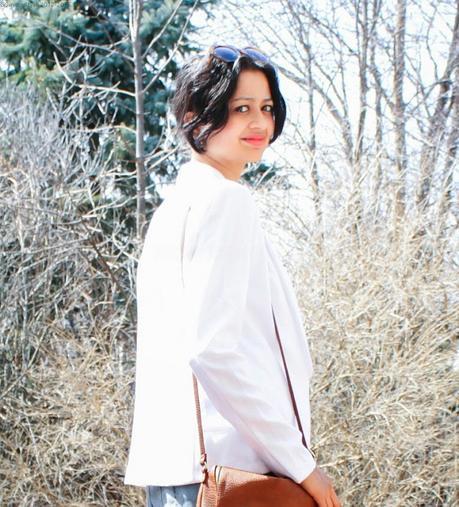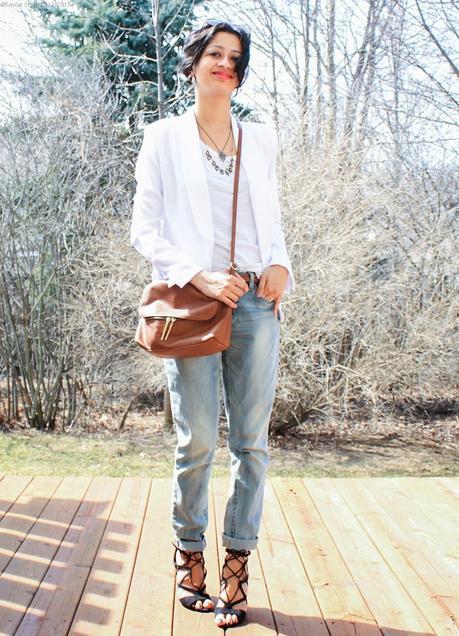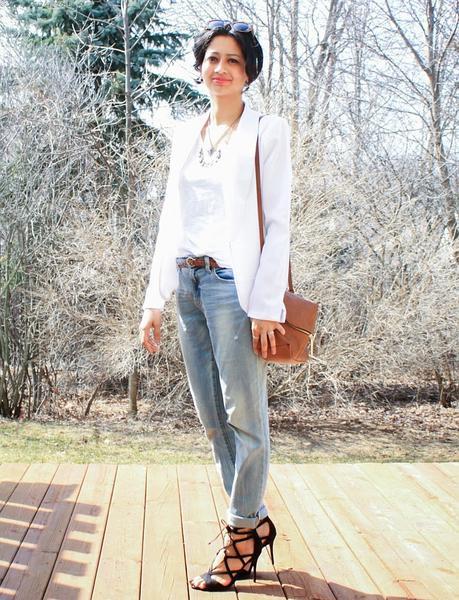 What do you think of today's outfit? Have you tried a head to toe white outfit? If so, I would love to have a look. Let me know your thoughts and ideas on an ideal white on white look. 
Have a great day!