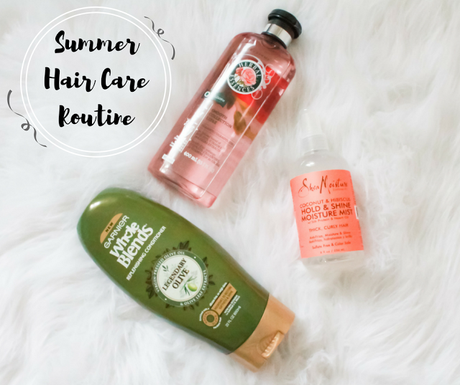 Over the last few years my hair texture has gone from thick and wavy to thin and wavy. There are days where I could end up with straight hair just by using the hair brush a few times as soon as my hair is dry. Those are good days. However, the change in texture has made me rethink how much heat I use on my hair and what products go near my scalp. Eating is definitely something that affects how healthy your hair looks and then comes the taking care part.
For Summer, I usually prefer lighter, airier products. This is mainly because in summer I have to wash my hair 3-4 times a week and the less product buildup there is, the easier that task is. Lighter products also mean your scalp doesn't get oily as often as it would with products more suited for winter.
1. Herbal Essences Smooth Collection Shampoo
I love this shampoo for Summer, though pretty basic, but with Rose Hip Extract and Jojoba Oil, it does the job without leaving my hair feeling too dry. I would suggest this to anyone with a sensitive and oily scalp. Also if you don't want to deal with all the frizz summer brings, try this shampoo.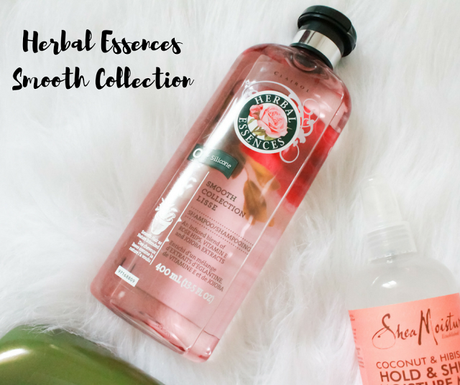 2. Shea Moisture Hold & Shine Moisture Mist
I found this product recently since being from India, I am always looking out for products that have Hibiscus. In India, Hibiscus is considered to have medicinal properties and often used as a natural conditioner. My mother would always have plenty in her garden and using hibiscus paste was a hair ritual. It is a godsend for anyone who hates dealing with hair frizz on a daily frizz. This product so far has not disappointed. It also has coconut and neem extract which are the holy grail for hair!
Here is how I use it in summer months - Shampoo hair and gently run a paper towel through it to absorb all the extra water or you could just use a t-shirt. Use the Moisture mist soon after and gently run your fingers through the hair and let it do the magic. Most importantly, let your hair air-dry. I have a layered haircut and these simple steps means making sure all the layers are visible and give an effect of beachy waves, no frizz.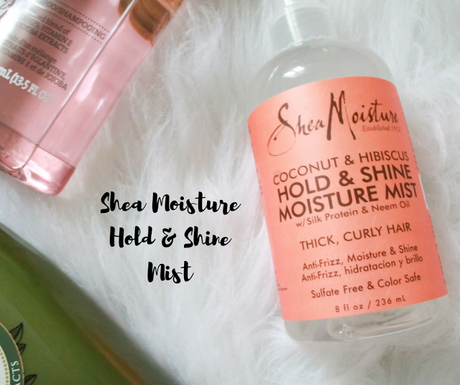 3. Garnier Whole Blends Conditioner - Legendary Olive
As much as I like to avoid products with heavy oil extracts, I have been blessed with a oily scalp and dry hair and a deep conditioning is required once every two week. This whole blends conditioner does wonders to my hair and I use it more often in Winter but for Summer I use it like a hair mask every two weeks so my hair can still get all the oil nourishment it needs.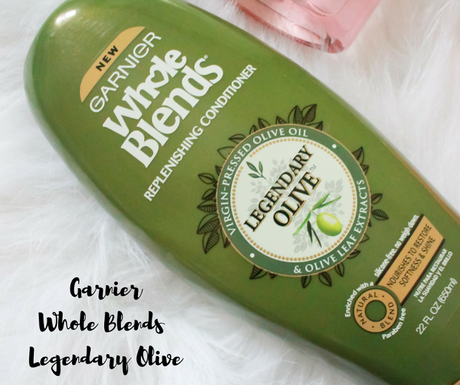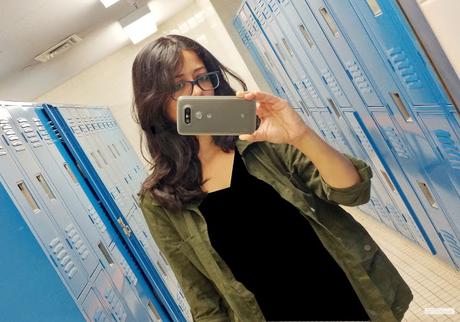 Which products do you like to use in Summer and do you have any favorites you can't go without?
Disclaimer: This is not an Ad. I just loved these products so much, I had to tell you about them.