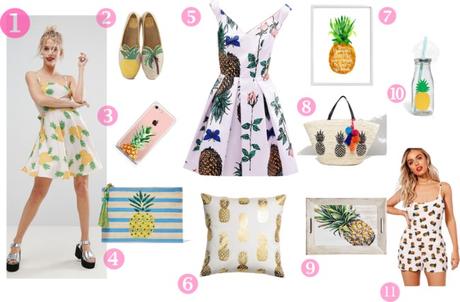 Pineapple Prints are having a huge moment right now be it clothes, accessories or home decor. Dolce & Gabbana's Spring/Summer 2017 collection has pineapples on a pink backdrop in plenty.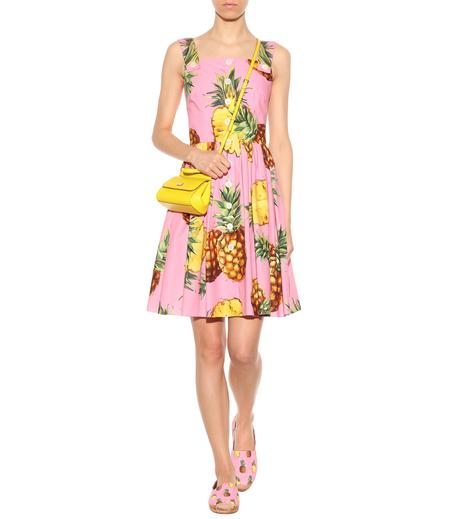 Also, If you have watched "Me before you", Lou wears this Pineapple Print Jumper which if I remember right - she wore with blue overalls and then with printed slouchy pants. I have wanted one in my closet ever since. Right now, I am just spoilt for choice which is why I had to put together a list of things that are pineapple and pretty!
My favorite being the Kayu Clutch, Horrockses Dress and the Tray from Home essentials. Which ones are yours?