James Bond, secret agent 007, the modern hero has become an icon of impeccable style and sophistication. Bond, himself, is intriguing as a character, but fans of the saga are very interested to see what new gadgets will use the 007 in the next film. One of the gadgets used is of course the mobile phone, which often triggers many events in the film. Since the role of James Bond belongs to Daniel Craig, collaboration between Sony Ericsson and the film crew has been established. See what were the three latest mobile phones used by James Bond.
What phones are used by 007?
1. Sony Ericsson K800i – Casino Royale
During the whole movie, James Bond uses his little Sony Ericsson. More specifically, he uses it to call Carlos, because 007 lost him when Carlos was leaving the airport.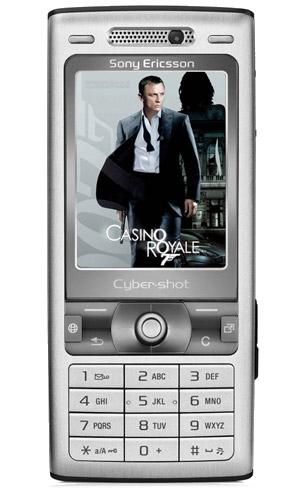 Sony Ericsson k800i
Another phone of the same model was used by Carlos himself to detonate the bomb to destroy Skyfleets new prototype. Unfortunately, the bomb explodes and Carlos was also killed. The 2 megapixel camera with autofocus, xenon flash for low light conditions and BestPic, which allows the user to take nine pictures of a moving object simultaneously and choose to keep the best shot. As having 3G broadband data transfer, it allows the users to share images easily and instantly with their friends, colleagues – or even MI6.
 2. Sony Ericsson C902 – Quantum of Solace
On stage Tosca opera, Bond took some photos of Quantum leaders across the crowd in the semi-darkness. This no way could be simple phone camera; it is more likely to be something like 5 gigapixel sensor capable of ISO 64000000. The body can be that of a C902, but the resolving power of the camera is pure science fiction or yet unknown Q branch work?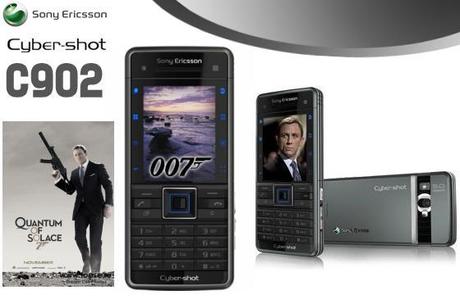 Sony Ericsson C902
The Sony Ericsson C902 is an actual 3G phone with HSDPA, a 5 megapixel camera with autofocus and flash and QVGA screen; the camera being the most important feature of the phone. The camera has multishot functions, but C902 also includes "Face Detection" feature, red-eye reduction and image stabilizer. When not in use, the camera has an outer protective cover over the lens, and when it is opened by the user, touch-sensitive controls become active around the main screen.
3. Sony Xperia T – Skyfall
Xperia T is going to be part of a new range of Xperia smartphones, to be seen on the 23rd James Bond film later this year. Xperia T offers the best HD screen smartphones from Sony, camera and a One-touch connectivity enabled by NFC, with key features including:
4.6″ HD Reality Display powered by the Mobile BRAVIA Engine for sharp clarity
13MP for perfect shots in various conditions
1080p HD video recording capabilities and a front camera for HD 720p high quality content
PlayStation-Certified ™
Last-generation processor clocked at 1.5 GHz dual core for improved battery life, fast performance and ultra-sharp graphics
MHL-connectivity for viewing content on a large screen without the need for a charger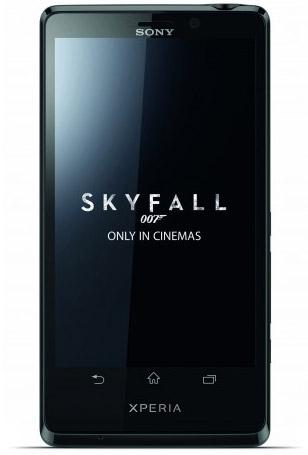 Sony Xperia T in SkyFall
Whether you love James Bond, or Sony smartphones, make sure to Visit MyTrendyPhone and find appropriate mobile accessories, no matter what mobile phone you have!