Overview
September is a fantastic month to be in the northern hemisphere, with beautiful, warm weather that's perfect for exploring cities and for lying on beaches, and you get the benefit of quieter resorts as children go back to school. With spring kicking off, the southern hemisphere is also a beautiful place to head to – though the weather of course is likely to be a little cooler than in the north. Much of the tropics remain in hurricaine and monsoon seasons, but if you're able to go right at the end of the month you might just miss the worst of the weather.
Highlights
Soak up the sunshine on a Greek island – Santorini, with the striking town of Oia staggering down towards the sea, and sublime sunsets, is deservedly thought of as one of the most romantic islands in the Med.
Turkey is another wonderful choice for a beach honeymoon (and consider coupling it with some time in the fascinating capital, Istanbul) – if you're after a bit of culture as well as sunshine, then definitely check out the beautiful Lycian Coast.
Explore the beautiful countryside of Provence in southern France – gorgeous old towns and villages, Roman ruins, tranquil countryside, proximity to the Cote d'Azur and, above all, amazing food and drink.
This is a great time to drive the Pacific Coast Highway in California, beginning in San Francisco and ending in Los Angeles, perhaps with detours to Sonoma (for wine) and Yosemite (for bears) along the way.
In Thailand, the Gulf Coast (so Koh Samui, Koh Phangan, Hua Hin and the like) is the driest and most pleasant part of the country to visit this month – and if you're after that special place to stay you'll really be spoilt for choice here (it's hard to resist a pool villa if you can afford it).
The weather in Namibia in September makes touring the country especially pleasant at this time of year – it's a great choice if you're looking to self-drive.
For wildlife, head to Botswana – it's a particularly good time to explore the fantastic Okavango Delta, with animals staying close to water sources making for great game-viewing opportunities.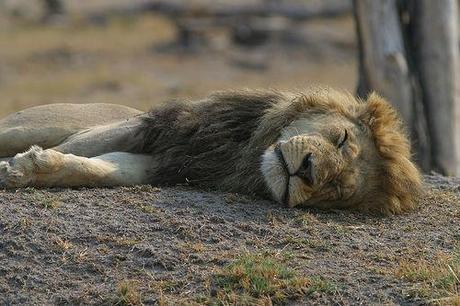 Don't forget to check out my recommendations for August, and to check back for October's picks next week – there's likely to be a fair amount of cross-over between months.
Photos courtesy of Marcel Gemain; Ian L