Overview
April is, in my opinion, one of the best times to be in Europe – generally you can expect some absolutely beautiful weather, with warm days and cool evenings, and as you head further south that even translates to being good enough for the beach. Further afield, the Middle East and North Africa can be a good option for beach holidays – but check the current political situation before booking anything (the FCO site is always a good place to start). Many tropical areas – including the Far East – will be now heading into their hottest weather, and in some cases this will bring the monsoon with it. Down in the southern hemisphere, autumn is well under way, though this shouldn't mean you write off destinations south of the equator – for many countries this is a fantastic time to visit.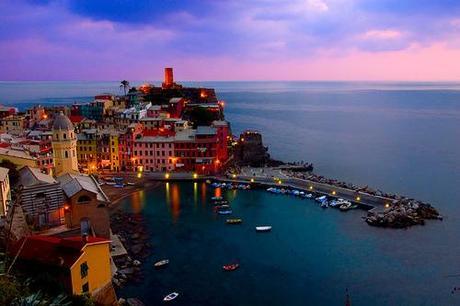 Highlights
It's not just Paris that's gorgeous in springtime – it's the whole of France. Head to the Loire to explore the beautiful chateaux, to Lyon to enjoy amazing food and wine, or to sublime Provence and the Côte d'Azur for that winning combination of tranquil countryside, charming villages, lovely beaches and outstanding food.
Italy is another great choice for April honeymoons. For an alternative to the popular Amalfi Coast, head to the beautiful Cinque Terre, where brightly-coloured hamlets cling to the cliffsides; alternatively, the cities will be quieter than they are during the summer – you could combine some time in Florence or Pisa with days out in the Tuscan countryside (Chianti is particularly lovely).
This is also a fantastic time for the USA. If theme park thrills are your cup of tea, you might want to head to Florida, where the weather will be fantastic – combine some time in the parks with days at the beach. Otherwise, it's a great time for an American road-trip, perhaps combining some time in San Fran and LA with Joshua Tree National Park, Las Vegas and the Grand Canyon.
For all-out beach luxury, head to the Seychelles – from overwater resorts to private islands, you'll really be spoilt for choice when it comes to romantic accommodation.
This is still a good time to head to Brazil – though summer may be over, you'll still get some great weather, and will avoid the worst of the crowds. While there, head up to the stunning Iguazu Falls, from where it's an easy hop across to Argentina, which is also beautiful in April.
It's not yet the rainy season in the Caribbean, so it's still a great honeymoon destination – consider perhaps the Bahamas, the idyllic islands of the Grenadines, Aruba, or oft-raved about Martinique.
Much of southeast Asia will be really hot in April – but if you're by a beach or a pool (or within reach of an ice-cold drink), that's unlikely to be a problem. If you want to stay a bit cooler, head to Northern Thailand, a beautiful part of the country that's known for its stunning scenery, hill-tribe villages and gorgeous handicrafts. Or start off in the city-state of Singapore (a must for foodies) before heading over to Sabah in Malaysian Borneo, for snorkelling and diving, lovely islands, rainforest trips and visits to the orang-utans.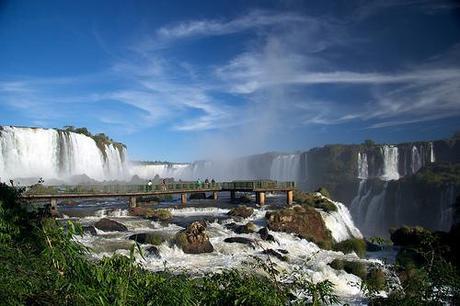 Don't forget to check out my recommendations for March, and to check back for May's picks next week – there's likely to be a fair amount of cross-over between months.
Photos courtesy of Valeriano Della Longa; Mark Goble