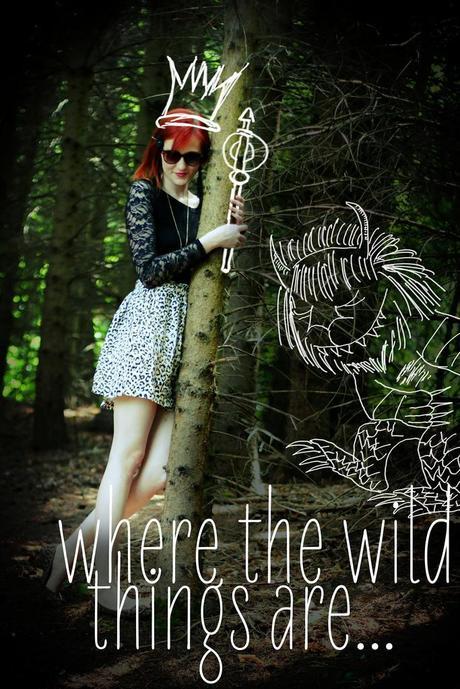 "And now," cried Max, "let the wild rumpus start!"
— Maurice Sendak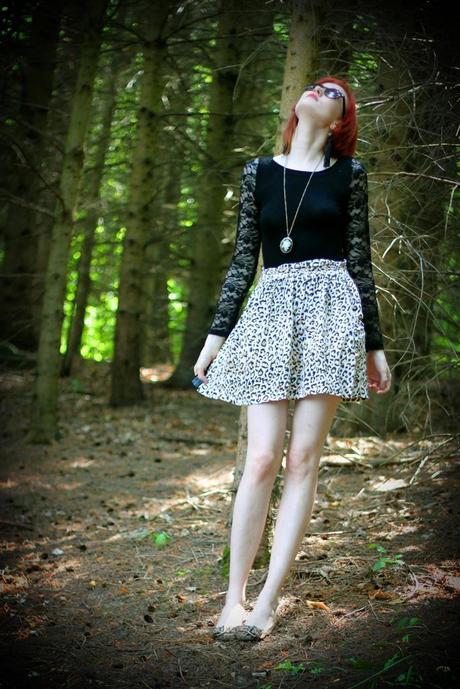 Skirt // Modcloth // Shirt // Forever 21//  Shoes // LuLus // Earrings // c/o Modcloth // Sunglasses // Market in Sweden //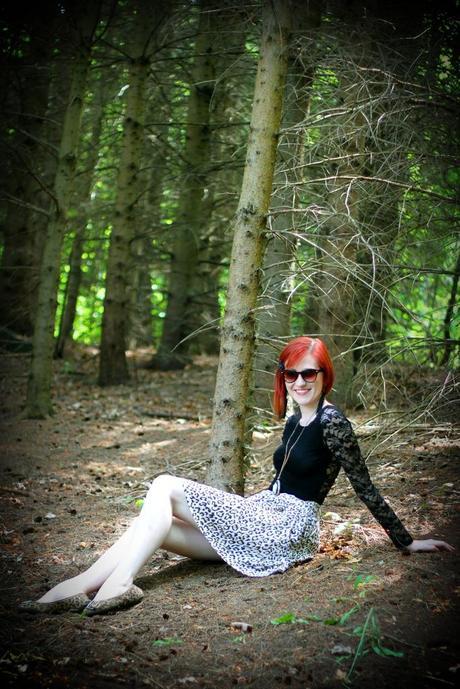 This is a tiny and humble post dedicated to my favorite children's book. If you haven't had
Where the Wild Things
read to you (and yes, I said 'read to you' - it's one of those books that can be read by yourself alone in your room but hearing it read softly to you from the lips of a loved one is something truly soothing and brings you back to being a little kid) go out right now and make your friend, partner, mom or dad get the book out and read it to you. It's the story of young Max, his tempestuous tamtrum, the resulting trip through a mysterious wild forest that grows out of his imagination, his rule over the land where the Wild Things Are and finally, his longing for home and eventual return to his room where he finds his supper waiting for him - still hot. It's a story of a child's anger, emotions, imagination and best of all, a story about love. A love of wild things. Even the wildest of things are loved forever by those who hold them in their heart.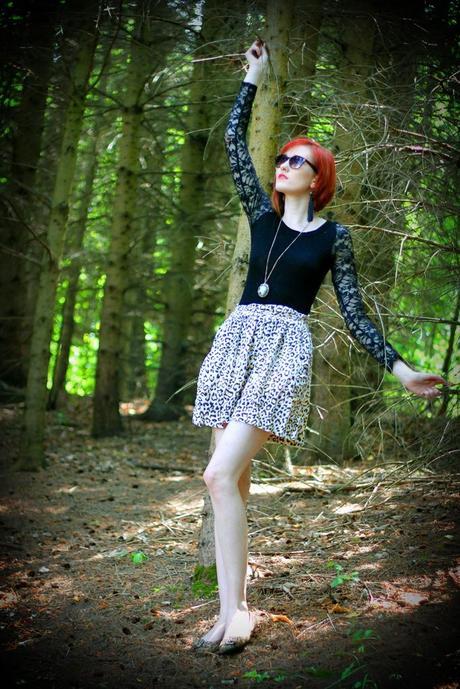 The story of
Where the Wild Things Are
takes place mainly in the land of the Wild Things. They are monstrous creatures who are as fearsome as fearsome can be but who Max rules over with bravery and a caring heart. As I frolicked through the forests around my cottage, pretending to be Max in his cape and crown, I was inspired by my adult playtime to don an outfit based on those fearsome monsters. I found my favorite animal print skirt I snagged from one of Modcloth's many amazing sales and paired it with this fantastic backless lace top. The lace on the back of the top felt like spots on a black leopard, shimmering in the light and silently fading into the background in the dark. Animal prints just make you feel wilder as you put them on. They add edge even on the softest face. Adding onto the textural prints of the outfit I through on some long dangly earrings which felt like a long fur mane around my head and finally found another great animal patterned pair of shoes to complete the wild and primal feel of the outfit. Max had his wolf suit and I have my imagination and Modcloth ;)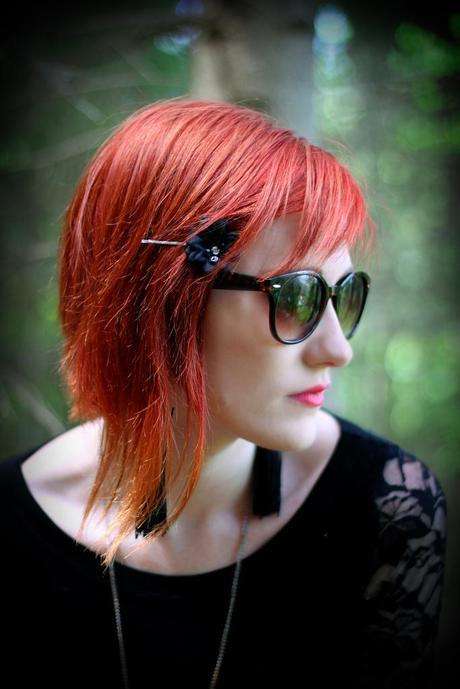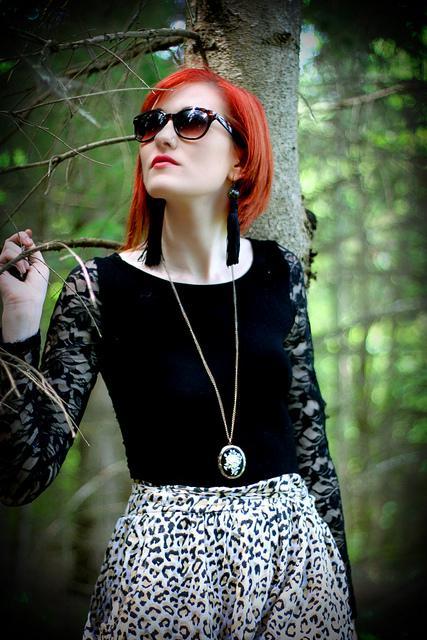 A stomped around the forest singing and dancing to the music on my iPod, imagining a
wild rumpus of creatures
and my fellow kings and queens of the wild lands following behind me...