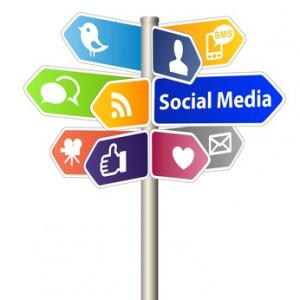 A new wedding planner wrote to tell me she has not been able to get on Facebook. For some reason they have decided that she is not a real person and won't give her an account. She was very upset, because she believed this would hold her back from being successful.
Having a Facebook Page for your wedding planning business is important, it can help you connect to brides, help them get to know and trust you, and showcase your expertise. Hopefully she can establish her identity clearly enough for Facebook to accept her.
But the thing to understand is that Facebook alone isn't the magic key to success. The reality is that Facebook is only one of the many places that you can market your wedding planning business. In order to be really successful you need to be everywhere your brides are, both online and offline. Chances are if they are on Facebook, they are also on Twitter, LinkedIn, Pinterest, and/or Google+. They also probably read wedding blogs, look for wedding planning tips on You Tube, and have memberships or accounts with The Knot and Wedding Wire.
Your challenge is to find all of the places the brides in your niche visit online and offline and market your business in as many of those places as possible. So, if you are locked out of one site, there are other places where your brides will find you. And when you decide to market somewhere, be sure you put some time and effort into making it work for you, don't just post or tweet once a month and think it will work. If you exhibit in a bridal show, follow up. Also, don't join a social organization where your brides are members and only show up a couple of times a year. Stay in front of your brides, make sure they know who you are and how you can help. (Read my blog post about making the most of your marketing for tips.)
It's discouraging when you are not able to do something you think will help you be a success. But don't let it stop you, find other ways to let brides know how much they can benefit from your services.