I don't know why I didn't know about this until recently [I'm so tired right now I can't remember how I found out about it] and it was only last week, but as soon as I clapped eye's on this beauty (thanks Google) there was no question I had to add it to my stash/treasure it/use it/become obsessed with it. Is it a Holy Grail? Watch this space for a review.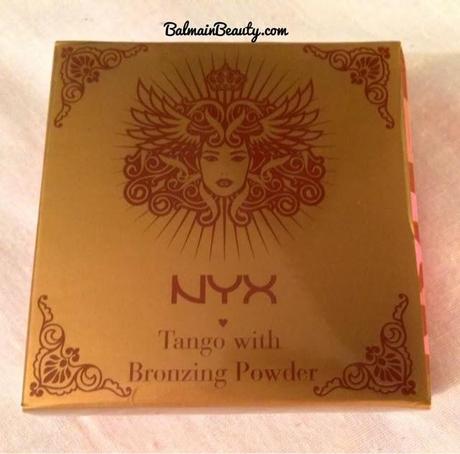 It cost $25 which makes it the most expensive face "powder" I own but I reasoned with myself it's a 3-in-1 product (a dark bronzer, a light bronzer with a flush of pink) the pink could be used as a blush with the right makeup brush.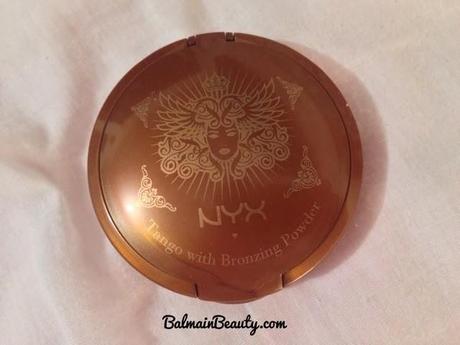 Through research I discovered this is a dupe for the Too Faced Bronzer "Pink Leopard", both look stunning to me but Nyx is easier to find in NZ so I decided to try to find When Leopard Gets A Tan. I 

have a few other Nyx product's and (I'm big fan of their round lipstick's in the black bullet, the LSS range) but that's a whole other post. It weigh's 9g and comes with it's own brush which I'll try.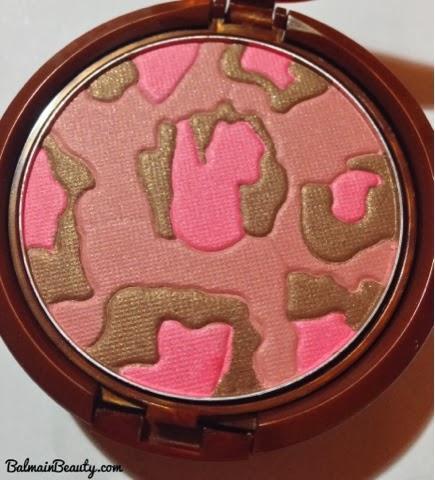 This beauty arrived today. I bought it from a Seller on TradeMe which is very much like eBay, we don't have an eBay NZ. I was tempted by a few other Nyx product's from the same seller but I decided not to indulge.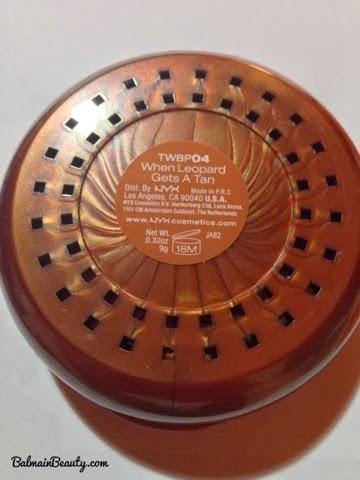 I just wanted to show you how pretty it is and on my next day off (mid week) I'll post an OOTD and a FOTD so you hopefully you'll see it but I can tell you now we're going to be BFFs!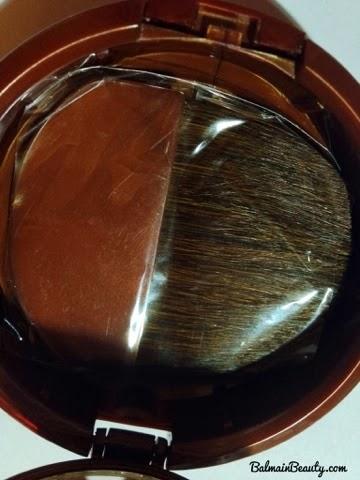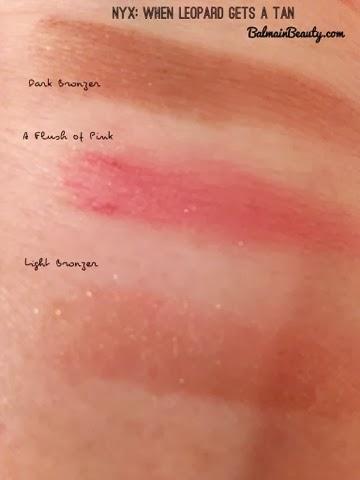 What's your fave Nyx product and why? 
Disclaimer
: 
This post
isn't
sponsored by Nyx or a related company. I bought this product with my own money. My reviews are 100% honest and if I'm sent a product for consideration by a company or a PR company I'll mention that at the end of the post. If I'm sent something for consideration I don't promise a review in return, I'll only post about it if I honestly like the product. I don't like writing negative review's but from time to time there'll be an honest review of why I didn't like it. 
Social Media
BalmainBeauty
💻 Facebook
📷 Instagram
🔴 Pinterest
🔶 Tumblr
🔷 Twitter
🎥 YouTube