Remember
this "What to Wear to a..." post
, where I shared my thought process on
how to style vintage in a modern, non-intimidating way
? Well, I got such a great response from you that I thought I'd keep the series going in that direction! I always get really excited/ proud of you when a reader tells me that they've finally bought their first vintage piece or are finally brave enough to dip their toe in the water. So to keep the inspiration running, here are four outfits created around star vintage pieces and my thought process while styling them. I hope this gives you some ideas on how to play in your own closet!
Click here to tweet!- 
Not sure if you can pull off vintage? Here are 4 ways to style it in a modern, non-intimidating way!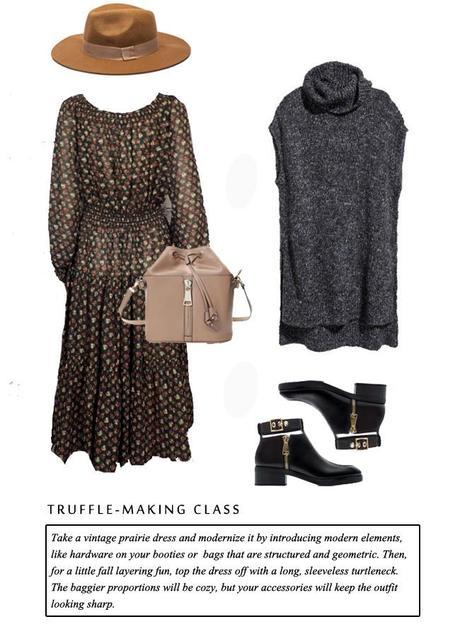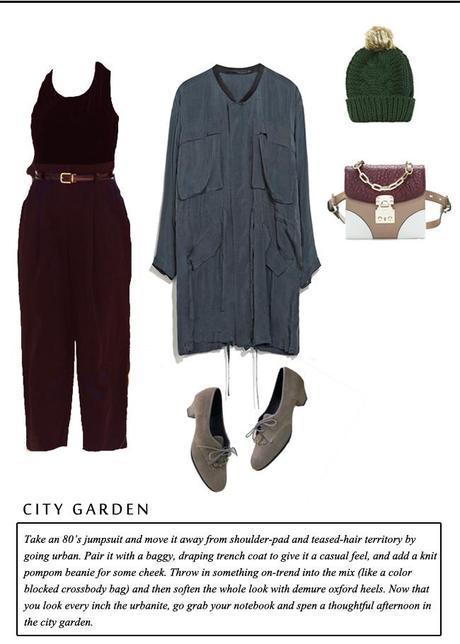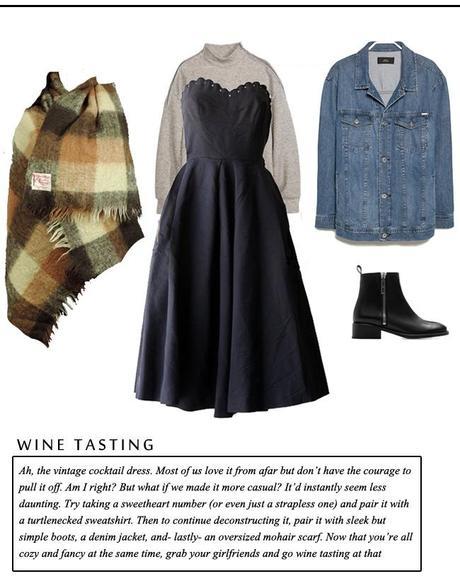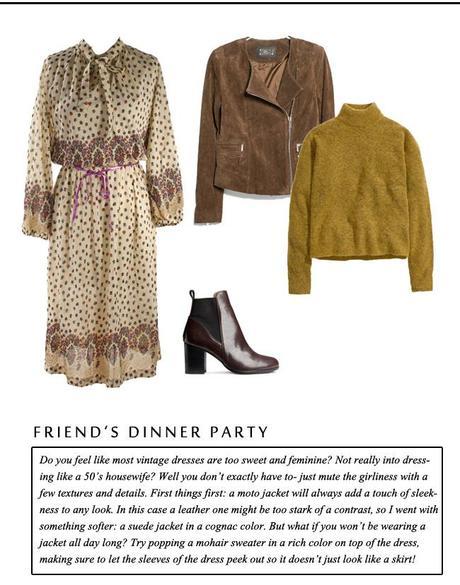 SHOP THE LOOKS:

Outfit One:
Poetry for Jane boho fall prairie dress (only $28!)
H&M sleeveless turtleneck sweater
Zara zipped bucket bag
Morrea Seal woodland wide brim hat
Outfit Two:
Whhttt Vintage velour and satin jumpsuit
Zara long flowy studio parka
Bottle Blonde Vintage 60s suede oxford pumps
Topshop cable faux fur beanie
Zara tricolor bag
 Outfit Three:
Shop Vintage Minnie 50's cocktail dress
H&M melange sweatshirt
Mango oversized denim jacket (only $39!)
Poetry for Jane vintage olive mustard throw
Zara zipped furry leather bootie
 Outfit Four:
Hey Viv! Vintage floral dress
H&M mohair blend sweater
Mango peccary leather jacket in cognac
H&M ankle boots