Eek, I hate hate hate with a passion having to do presentations at work. However, though I am so fortunate in many ways with my job, giving talks to rooms full of people is an inevitable part of my career. This month alone I have to do present my work 3 times.
In situations like this, although its important to have clear powerpoint slides, an enthusiastic but coherant tone and a heck of a lot of knowledge for the subject at hand, it is also just as important, if not more so to look the part. This means dressing smartly, with neat hair and nails and minimal accessories. Your outift should show that you've made an effort and that you take the job seriously. And hopefully then, your audience will take you seriously, and you'll manage to win them over.
Today I attended the annual institute forum – where I was the second of 15 speakers. And here's what I wore to wow.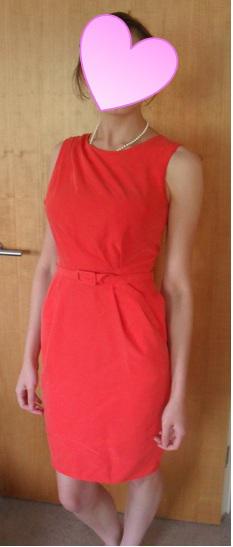 You may remember this red dress from a previous post about my Primark purchases which you can view here. I think this dress is smart and professional, it isn't too revealing but doesn't qualify as frumpy either and the vibrant colour is a refreshing change from boring black. I kept my accessories minimal with just my signature pearl necklace – no earrings, no rings, no bracelets etc. I styled my hair up as I've heard that long hair down can be a distraction; especially since I fiddle with mine when I'm nervous. I also kept my make-up minimal, no thick eyeliner or lippie today.
On my feet I wore my River Island leopard-print chain loafers which I just adore for daytime work wear.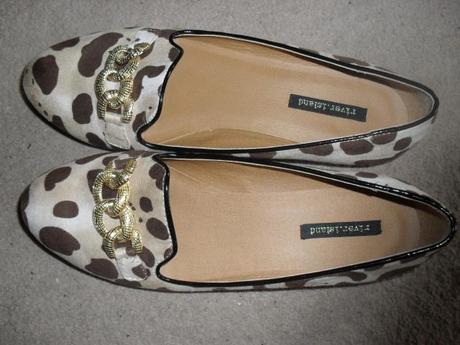 I just hope they were impressed with what I had to say!
As I mentioned earlier, I have another 2 presentations coming up shortly so will post more inspiration for appropriate outfits soon.