Today's outfit is a bit of a blue overdose – blue top over blue top with blue jeans. It's also a very 'ordinary' look – simple, nothing fancy or particularly exciting. I think of this as my understated girl next door look. I say this because sometimes I think you can actually look your best when you've made the least effort. Definitely from a male perspective, often when I'm in the most casual or unassuming outfit is when I get the most compliments from my boyfriend – and that's exactly how I feel about girl next door types. They don't have to hide behind their clothes, they make the ordinary less so – the average, more than.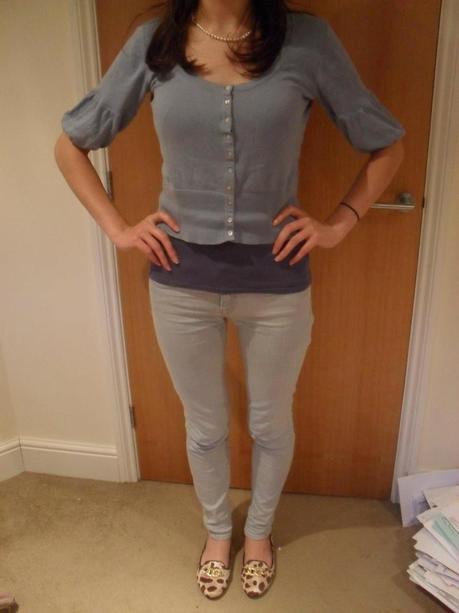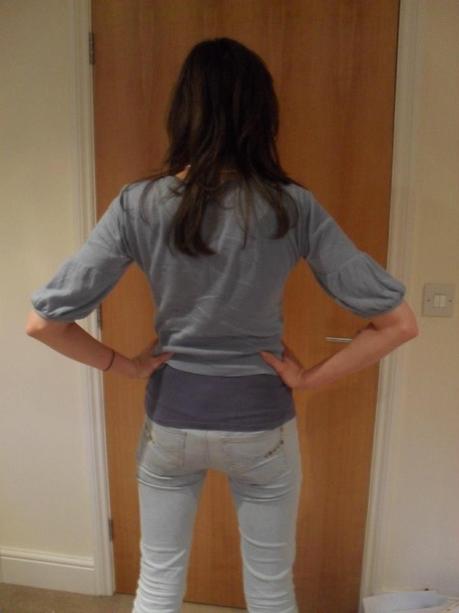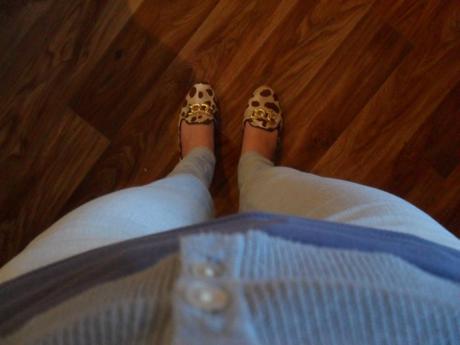 To avoid head to toe blue, I wore my leopard print chain loafers which always add a bit of spice to an outfit – I do love a bit of leopard print. The only downside to them is that they jangle when I walk, so I sound a little bit like a cat with a bell on it's collar. I wore a thin alice band in my hair to add some girly pretty, and as usual my pearl's which I feel compliment just about any ensemble.

Today I chose Howling for You by the Black Keys. Who doesn't love this band?