A short, but (hopefully) sweet, outfit post showing what I wore for my recent trip to the Warner Brothers Studio Harry Potter Tour. Have a look here for more info on the attraction itself.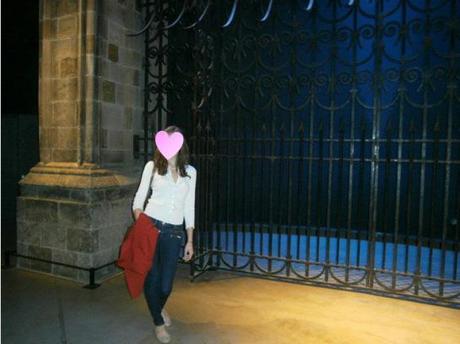 I love wearing this little white cardigan buttoned up alone (as above) or un-done with a plain black tee underneath. As usual I wore skinny jeans, and pumps, and carried my beautiful vintage satchel.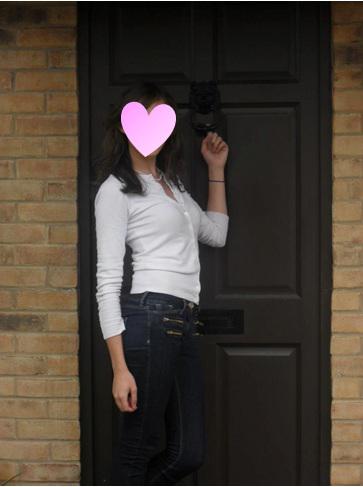 Knocking at number 4 Privet Drive.
I also got to style my gorgeous new red blazer, a River Island sale purchase.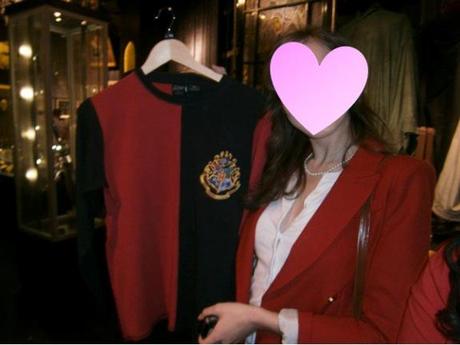 I'm in love with this Hogwarts crested shirt – I really regret not buying it now!
I think today's look is very classic – quite elegant and lady-like. What do you think?