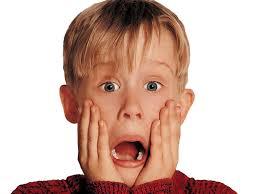 Macaulay Culkin in Home Alone
Oh Em Gee! What in heavens name has happened to Macaulay Culkin!? He was the cute little boy from the movie that I watched over and over again as a kid and through my teen years; Home Alone. Remember Kevin? The sassy mouth kid that got left home alone while his family went on a Christmas vacation to Paris without him. He thwarted robbers, got to meet the 'neighborhood slasher', and kind of grew up a little bit by the end of the movie?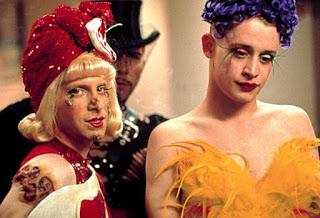 Seth Greene & Macaulay Culkin: Party Monster
 Well, as of today, he kind of reminds me of Count Olaf, played by Jim Carrey, in Lemony Snicket's: A series of unfortunate events. I have seen Macaulay in 4 movies since I became aware of his existence, Home Alone, Home Alone 2: Lost in New York, The good son, and Party Monster. Party Monster was kind of out there as far as movies go. It was about a group of club kids, one of whom is new to the scene (Macaulay), that makes friends with the popular crowd and becomes one of the most popular. Long story short, he ends up a crackhead and murders his dealer for a few hits. Seth Greene is also in it. While Charlie Sheen is the one that announced his HIV Positive status, it looks like Macaulay should be taking a few of his own. No shade. I would really love to hear his entire story of his life. Growing up I just knew that he would be one of the greats that would sustain throughout time, grow with us just as Daniel Radcliffe did through the character, Harry Potter. I guess this just wasn't in the cards for Macaulay Culkin. If nothing else, I hope he isn't spiraling as most struggling celebs tend to do.