I see it more and more nowadays..those cups of sweetcorn, freshly cooked, being served at food festivals and in shopping centres. But seriously, a cup of sweetcorn?
Ok so it's definitely healthier than a hotdog, ice cream or chocolate bar. But why so popular?
Bubbletino, my local Bubble tea stand in Southside sells their version, Bubblecorn, and so I decided to give it a go.
You get to pick a flavouring or sauce to have on top so I let Alex choose for me. I like a surprise… There's a number of sweet and savoury options and he chose strawberry sauce. Don't ask what went through his mind…obviously wanted to catch me out! (Something to back his not liking veggies motive perhaps)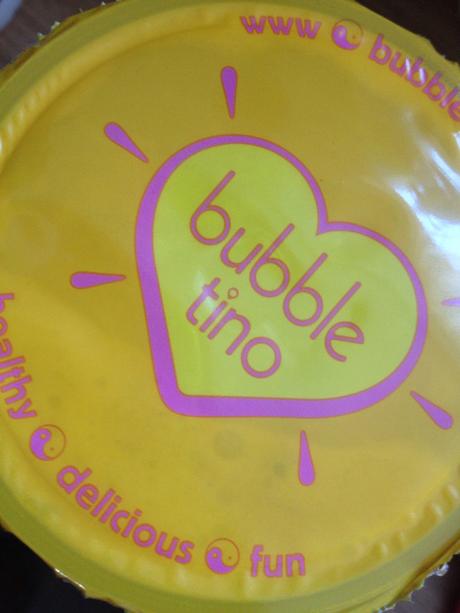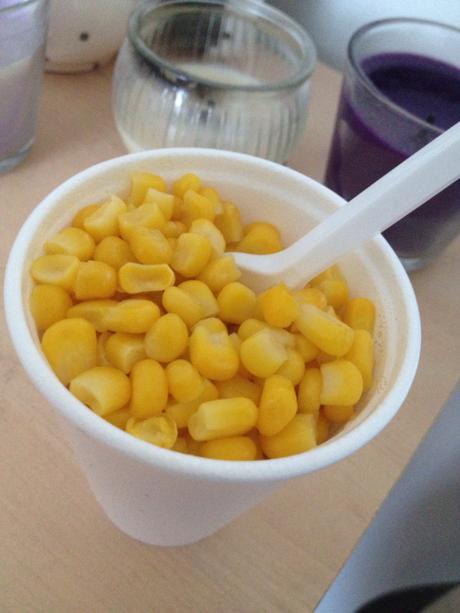 At first I thought it would be a weird combination, but as sweetcorn is pretty sweet in itself it wasn't actually that strange. I love sweetcorn anyway, and I am always after a healthy alternative if peckish…and this was pretty good!
It's quite easy to eat on the go too (ok so I did take mine home, but could have just as easily eaten on the move) which made me realize why it's become more popular, but I never would have thought veg on the go would become a thing – it sure is great to see more relatively healthy options out there for people to pick when out and about, rather than just fruit. Maybe this is a sign of things to come…
…who's up for making the first pop-up cuppa-veg stall…Chilli peas, tomato fiber rich beans and cinnamon sweet potato chunks to top the menu? The mighty greens as a name? Or how about Lively legumes? Haha.
Don't let the weird preconceptions stop you..give it a go!
Chloe xx