This is a relatively new thing for me. Incontinence when running isn't something I used to experience much before. Even when training for either of the half marathons I've completed, or actually running those 13.1 miles. There was definitely the odd occasion where I'd dash straight to the bathroom the moment I returned home from a run. But I didn't really experience any 'oops' moments whilst out on the streets. So when it first starting happening this year, I was embarrassed, confused, and a little worried. It's one of those 'taboo' topics, right? The things we feel we shouldn't talk about. All because peeing yourself is seen as wrong, out of the ordinary, and a little disturbing. So I kept quiet and Googled, and you know what?...
Incontinence when running is totally normal!
It's actually called stress incontinence. It's a condition when you have leaks due to the pressure on your bladder. This could be from running, lifting heavy objects, or even laughing and coughing! It's very common too. In fact, according to a study in the Journal of Human Kinetics, more than 40% of female runners have experienced it! FOURTY PERCENT!
There are a number of reasons for it, from weak pelvic floor muscles, to how much you drink, your diet and even caffeine. Running hard, downhill and sprinting can all put extra pressure on the bladder which then can cause those 'oops' moments. I think that this extra pressure is exactly where my problems have come from - over the past few months, I've pushed myself on my runs probably more than ever before. The heat from those mini heatwaves too has not helped matters, no matter how much I love catching the rays whilst out.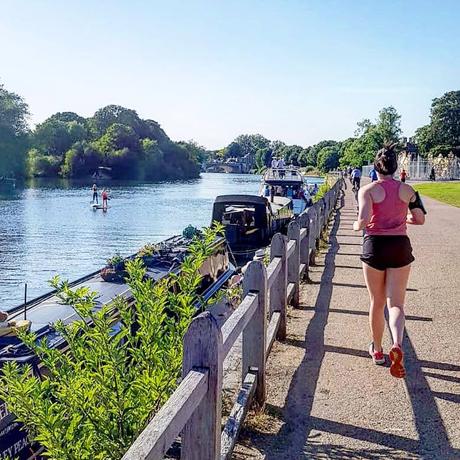 But it's not something you have to live with - Women's Running has a fab article on beating it. I'll leave the advice to the experts.. I'm still figuring out my own body.
However, there are things which can help in the meantime - like feeling protected and comfortable if those moments do happen. Therefore feeling confident to still go out on a run. That's where these beauties come into play...
I've been trying out the Active Running Shorts from modibodi on my long runs over the last month.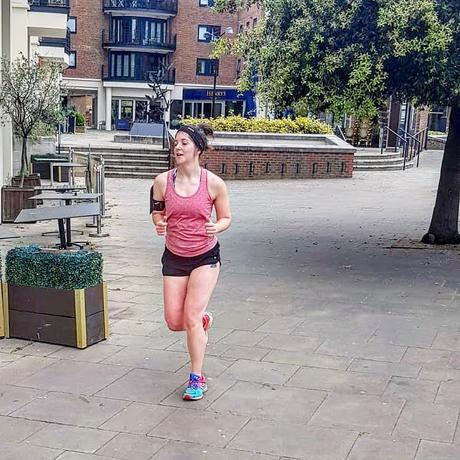 They offer light to medium coverage for those runners who experience incontinence when running, like me.
Now, I haven't really owned a pair of exercise shorts for a long time. So when I first put them on, I thought they were quite short. However, they're actually very similar length to other sports shorts and I've since got used to them. They have a built-in padded pant inside the shorts, so you're totally covered. They're super comfortable and when out running you can't even feel that they're lightly padded. I found that they also usually sit really well throughout my run, with the pants not riding up which is definitely a win.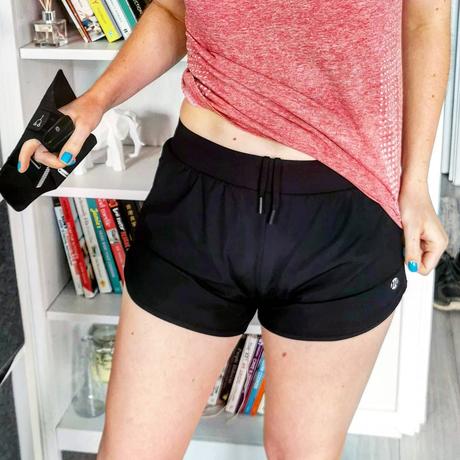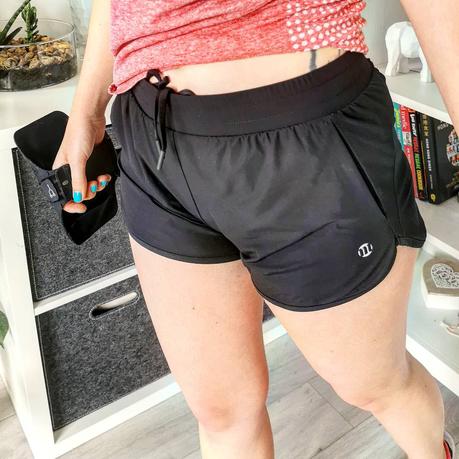 This is where I am going to go a little into detail *cringe* - Yep, I still cringe, even though I really want people to be able to talk openly about this. Everything takes time.
The coverage (or absorption) on these shorts is great for little leaks - spots and (dare I say it), small dribbles. I felt very protected, and you couldn't see anything as a passer by either. This definitely made me feel more confident out on my long runs recently. I really struggle with my body when it's hot and I'm pushing myself to go a greater distance at a good pace. So the modibodi Active Shorts have been fab at helping me to keep going.
If you do experience slightly more leakage, I'd say these probably aren't for you. I did have one run where I think I overdid it - it was the hottest Sunday I ever ran. CORE BLIMEY, IT WAS HOT. I pushed hard and I pretty much died halfway round. They didn't quite cover me that day and I did get a little chafing on the way back. However, if you're more in this category, modibodi has a range of pants with extra coverage. I tried the pants out too, and they're also super comfy and fantastic. So definitely check them out for your exercise days.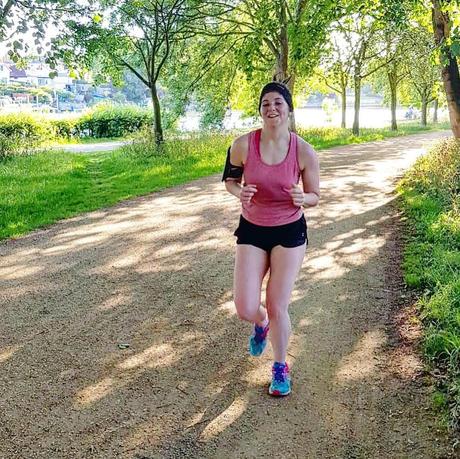 I honestly feel so much more confident now.
I know I can push hard and don't need to worry about covering up any moments I can't help. But equally, I can just enjoy running and not have to think about it really.
I am going to look into what else I'm doing which could be feeding into the stress incontinence - I know I'm a sucker for a coffee pre-run which probably doesn't help. So, I will be trying different things to reduce my stress incontinence. But I know these modibodi shorts will help me on my journey. If I can't make much difference with anything else, because it might just be one of those things, these shorts will help me feel comfortable and confident to just keep going. And that's the main thing.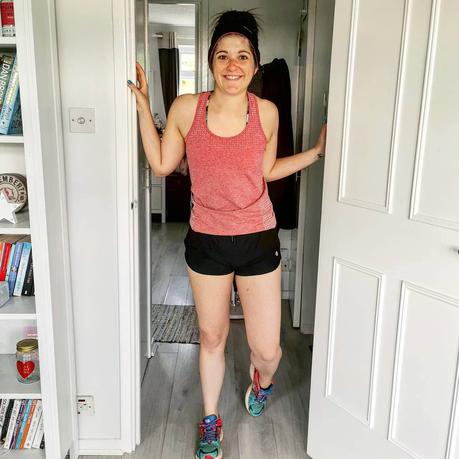 Have you suffered from incontinence when running? Have you spoken about it before?
Chloe xx
* I was gifted the modibodi Active Running Shorts and the Active Brief. All views my own.