I decided to do a post on what I carry with me around in my bag during the

Summer

. Truth be told, it's almost the same as what I cart around during the winter. The main differences are the

bag itself

and the

addition of a sunscreen

.
My favourite accessory is the handbag. I go weak at the knees for them, and am more excited shopping for them than I am for shoes. That said, I don't own that many handbags, but I do love all the ones in my little collection. Perhaps, I'll do a

post

on my handbag collection in the future if anyone is interested.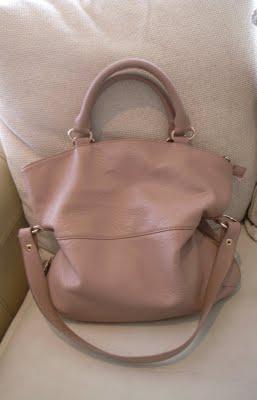 My most used handbag this season is this foldover Dusty Rose bag from

Warehouse

. A pic of me with the bag when I took it on my recent trip to

Prague

.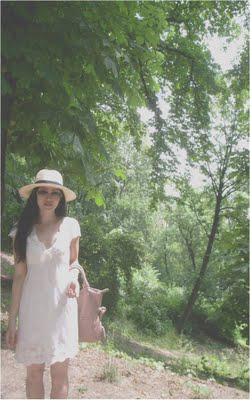 I bought it for £36 which is relatively reasonable compared to how expensive handbags can be. The quality is great, and in my opinion this bag is worth every penny.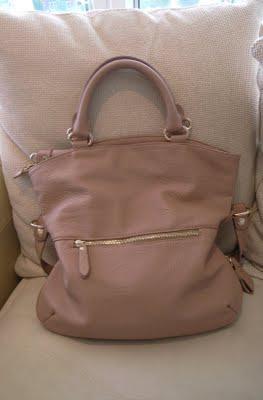 For versatility, the bag can be folded over and transformed into a shoulder bag.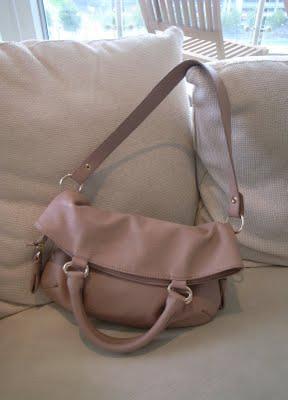 I can fit quite a lot in this bag, but I've got to be careful not to let it get too heavy!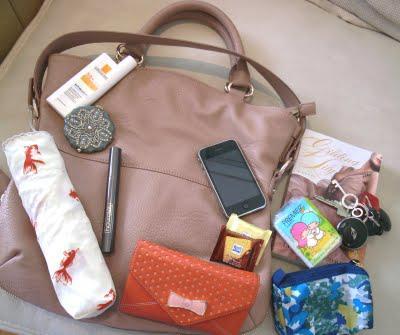 The Essentials:


Mobile, Wallet and Car/House Keys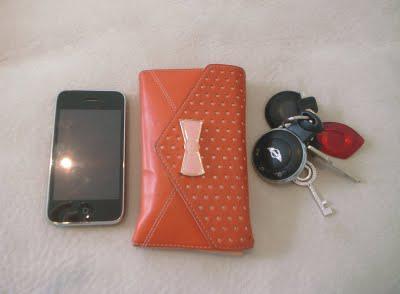 I've had the wallet for years. I love the little pink bow on it. I attached a Gelaskins protector on the back of the phone as I quite like this cute artwork.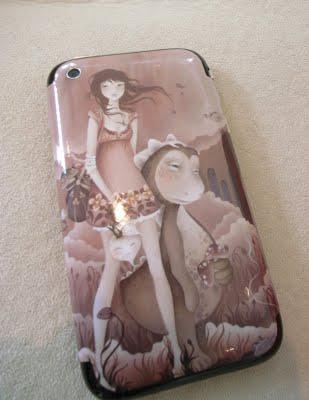 I sometimes carry with me:


a compact mirror, my favourite lipgloss, an SPF50+ cream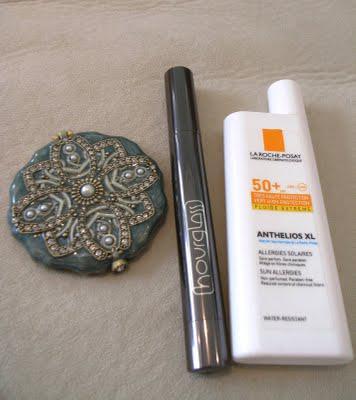 I've recently bought the

Hourglass Lip Stain in Petal

and I'm really loving it. Petal is a really pretty pinky coral shade. I've recently ordered a few Hourglass products (which I really love!) and am in the process of writing up a haul post about them.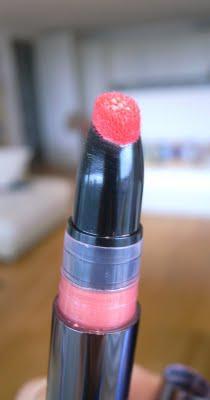 Now, onto looking like a hypochondriac:


I occasionally suffer from migraines, IBS and am allergic to certain foods. So to be fully prepared I take with me ibuprofen tablets, anti-histamine and anti-spasmodics (all procured by my Doctor husband). I hardly ever use them, but it's good to know I have them just in case.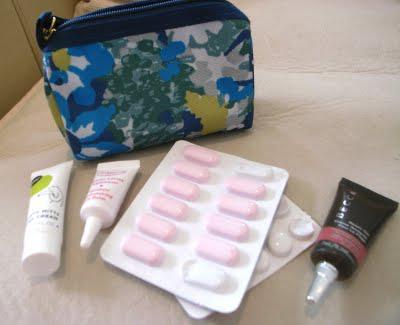 I got the little blue purse free from Estee Lauder. It's so handy for carrying my little arsenal of tablets. I also pop in a sample tube of my

favourite lip balm

(Clarins Moisture Replenishing Lip balm), a tiny

hand cream

, and a tube of

Becca's Beach Tint

.
I've

fainted

quite a few times in the past from low blood sugar, so I always take with me a couple of

little chocolates

. I got these cute little Ritter Sports from Aldi. I don't take the whole lot with me, just a couple. my favourite is the

Butter Biscuit

flavour.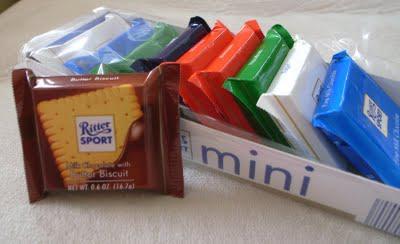 On rainy days I carry this umbrella that my husband bought me from Japan.


I love reading and go through so many books a year. I like to carry around some light reading with me. In this case, it's

Gilding Lily

by Tatiana Boncompagni. An easy to read fiction about New York's high society.